The work-from-home trend and a desire to shrink their carbon footprints has led many Hong Kong firms to switch to paperless workflow management and adopt a digital transformation. For example, since July the Hong Kong Stock Exchange has required that initial public offerings must be paperless, while AS Watson has spent HK$900 million (US$115 million) on technology this year to accelerate its digital transformation and deliver an online-to-offline (O2O) platform strategy.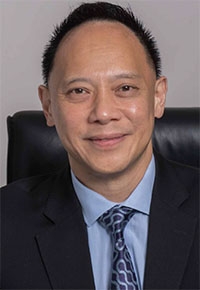 Hong Kong-based insurer YF Life recently went paperless with the introduction of the OutSystems platform. The company's Chief Technology Officer, Daryl Cheng, said a digital transformation project has also been set up to streamline distribution channels and improve the customer experience. "We wanted to establish an online distribution arm within the organisation, and paperless is one of the most important factors for the project," he said.
The system has speeded up workflows at YF Life from weeks to days and eliminated more than 100 types of physical forms, including leave applications, procurement and recruitment. Mr Cheng said the system enabled staff and the company's insurance consultants to work more efficiently by automating the workflow management. It also offers flexibility to ensure everyone's needs are met, whether they are back office staff or sales teams.
Paperless did not mean converting paper documents into electronic files, Mr Cheng said. "It's a reimagination of the entire workflow across the organisation. A capable workflow management system has to support unstructured data, an advantage that no [software as a service] SaaS solutions can provide."
Mr Cheng said the reduction in paper use helped protect the environment at the same as supporting the digital process and the streamlining of operations. He added that YF Life still needed to print certain hard copies during the process due to legal and regulatory requirements.
Implementing change
YF Life made the switch in phases as it needed time to develop the system and educate users, Mr Cheng said. "For example, the first phase was to have all internal approvals go paperless. This included annual leave applications, IT requests, payment requisitions and so on. We completed that in three months and then allowed staff another three months for the transition."
Implementing change in a large company can be difficult, as the message can become confused and staff can be slow to adapt or feel confused about the new procedures. The firm ensured everyone was on board with the new idea by communicating from the top down.
"There was a very clear message from top management: 'We need a transformation. Our business is changing, so we have to embrace change'. We held a kick-off meeting so that every user department was on the same page. We discussed the scope and the timelines, what changes would take place and the positive impact of the system."
Digital transformation cuts the manual workload but staff need to change established working practices which may force them out of their comfort zone. "All transformation processes need time and coaching, but with users' feedback we can fine-tune the processes and timelines if required," Mr Cheng said.
New technologies
The system stores and processes unstructured data such as voice messages and images. "Paperless is only one of the components of our digital transformation. We have a plan to establish an omnichannel contact centre for our client and distribution arm, so supporting unstructured data is a must-have feature for our systems," Mr Cheng said.
YF Life had unlocked technologies such as optical character recognition (OCR) on documentation, robotic process automation (RPA) and the next-generation contact centre (NGCC), speeding up processes as much as five times by enabling internal staff and insurance consultants to be relieved from approval-seeking and follow-up routines.
Management can now grant approvals, make comments and request more information anytime, anywhere.
The company also revisited the automated process during the COVID-19 pandemic and introduced rules to automatically assign the signers of each document, directing staff to obtain approvals from the most up-to-date eligible signers.
"COVID-19 has prompted many companies, including us, to revisit and revamp internal processes," Mr Cheng said. "COVID had a serious impact on every business, but at the same time, most staff had to work from home. This emerged as an opportunity for us to rethink how technology can help us maintain our operations. The project changed the user's mindset about 'signature' and 'form' and built the foundation for further enhancing other paper-based processes," he said.
Empowering clients
Mr Cheng is looking forward to customers being able to manage their insurance policies over the YF Life portal with minimal automated guidance. "Policyholders may be able to manage selected insurance policies online in the future. They may submit inquiries, put in requests to consultants to assist in the claims process and even sign-off on documents through the online portal."

Related links
YF Life
OutSystems