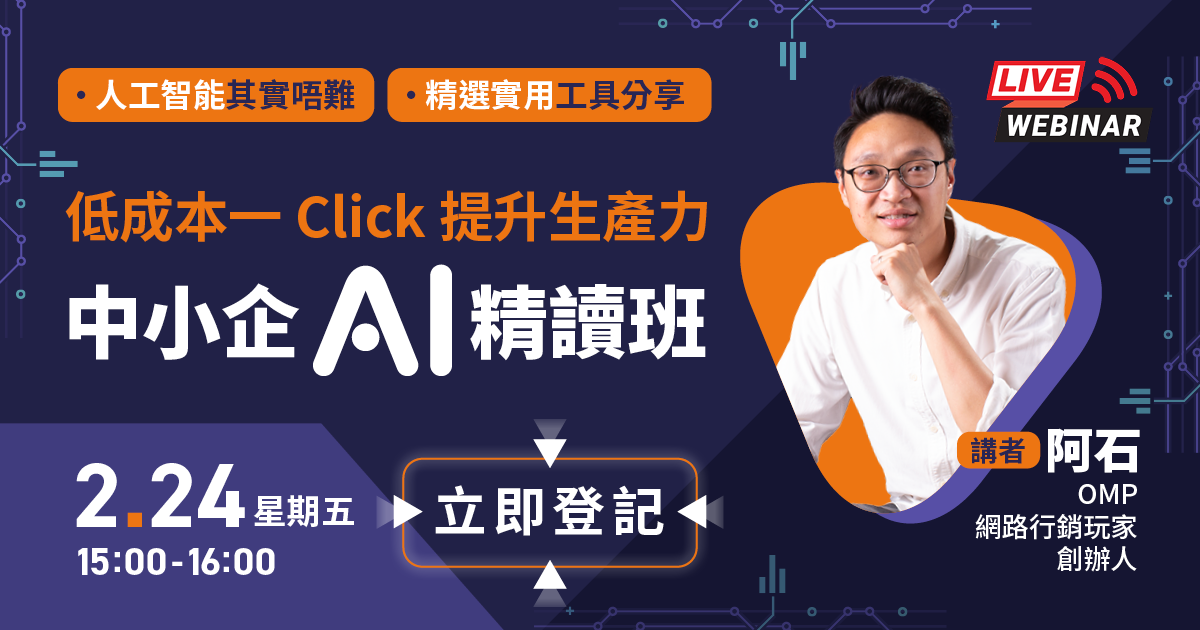 【Digital Academy】 Easy AI for SMEs | Productivity Up with just One Click at Low Cost
Date
24 February 2023 (Fri) 1500-1600
Country / Region
Hong Kong
Format
Seminar & Workshop
Language
Cantonese (No simultaneous interpretation service provided)
Event Details
Only large corporates can afford Artificial Intelligence (AI)? Not quite true – SMEs need it even more! As AI applications grow, its use is more powerful than imagined. From graphic design to AR models, advertising to copywriting, all these can be done within one click! To SMEs with limited resources, AI saves lots of time and money while boosting productivity significantly!
In this month's Digital Academy's webinar, top online marketing expert Shek (Shek Ka Wai) will talk about the basics and advanced AI knowledge in one class, helping SMEs to better utilize AI technologies to improve company performance at a low cost within a short time!
Content includes:
Latest Trends of Artificial Intelligence (AI)
AI Applications in SMEs
Useful AI Tools
Case Studies
Q&A Session
Register Now:
https://bit.ly/3DtreJ0
Speaker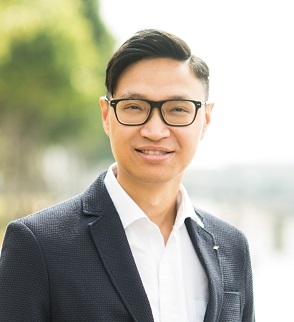 Shek (Shek Ka Wai) / Founder of Online Marketing Player (OMP)

Shek is a top online marketing expert and the Founder of Online Marketing Player (OMP). Through online and offline lectures, OMP has trained over 3,000 entrepreneurs from SMEs in Hong Kong, Macau, Taiwan, and Malaysia. OMP has also provided consulting services and internal training to companies such as German Pool, Yahoo, LBS Group, and Maxim's Group etc.
Shek is the author of "Inbound Marketing System", a book ranked Top 100 bestsellers at Hong Kong's Eslite bookstore in 2021, which serves as a clear guide to building a digital marketing system.
Industry
Advertising Services,Information Technology Services,Business Management & Consultancy Services