The pandemic shifted global economic and trade activities online and upended the traditional face-to-face education model, with online learning platforms springing up to bring students varied learning experiences.
Hong Kong educational technology start-up Big Bang Academy developed a platform providing more than 1,000 scientific animations, interactive teaching materials and games. The platform gives students an immersive hybrid education technology experience, using experiments developed with the Cambridge University STEAM (science, technology, engineering, arts and maths) exchange group.
The company, one of the 10 winners in this year's Start-up Express entrepreneurship programme organised by the Hong Kong Trade Development Council (HKTDC), hopes to build a business network, expand the market, find partners and increase exposure.
Big Bang Academy founders believed critical thinking and scientific mentality were important for students' learning and wanted children to avoid the traditional education model of "reading books and memorising answers". They were keen to bring this method of learning to Hong Kong and even Asia.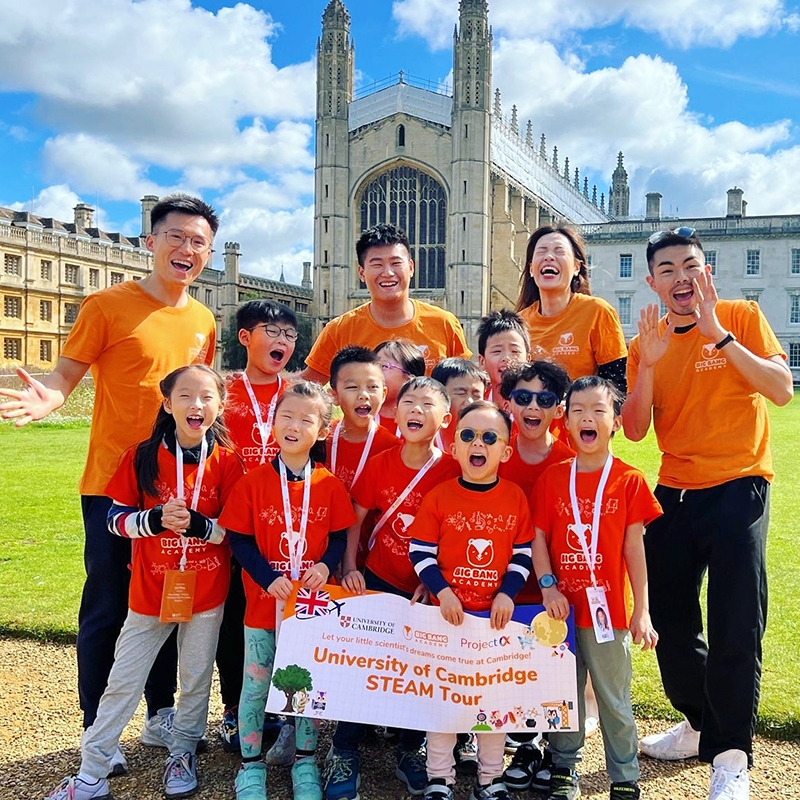 The founders were not from the education sector but had been exploring the world driven by curiosity since childhood. Exposure to science can open children up to understand technology, enjoy the fun of learning science, and embrace a journey of lifelong learning.
The Academy's co-founders Sarah Tang and Nixon Chen went into investment banking after graduating from Cambridge University. A passion for science led them to give up high-paying jobs and establish Big Bang Academy, an education technology start-up, in July 2020.
Ms Tang said she had led more than 20,000 kindergarten and primary-school students from Hong Kong, Singapore and Taiwan to explore the world of science, stimulate their curiosity and cultivate lifelong learning abilities . She firmly believes that integrating technology with education is a general trend.
"The COVID pandemic was pivotal for online education, as physical classes around the world were suspended. Innovative online education technologies became popular. We started our business in late 2019, early 2020, so could take the lead in online education."
She said Big Bang took students to four start-up companies engaged in biotechnology, digital technology, robotics and aerospace this year. Students could understand the importance of learning technology and the reasons behind STEAM, such as using technology to solve climate problems and using technology to give back to society
Starting a business during the pandemic created countless unknown challenges. However, with the dream of education, Big Bang Academy has grown from a two-person entrepreneurial team in early 2020 to a team of about 90 people from different majors today, including more than 20 people responsible for course production, core members in marketing, technical support and other fields, and about 70 teachers.
Taking part in Start-up Express would help them build business networks, expand markets, find partners and increase exposure.
Big Bang Academy also took part in this year's Hong Kong Book Fair, promoting and publicising teaching concepts, and is preparing to expand in the Guangdong-Hong Kong-Macao Greater Bay Area and overseas markets.