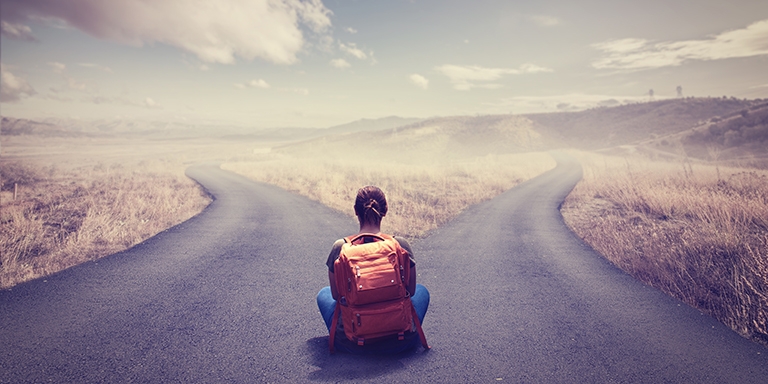 https://hkmb.hktdc.com/en/2n7yIxhG
Making people more complete
Inspired by her own mentor, a banker has become a full-time coach, helping young professionals achieve their life goals.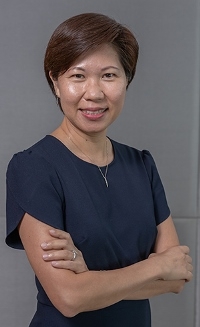 Inspired by mentors encountered in her career, finance industry veteran turned business coach and mentor Debbie Ng has been working with Female Entrepreneurs Worldwide (FEW) to deliver workshops on everything from dealing with difficult people to climbing the corporate ladder.
Over the past 20 years, Ms Ng has mentored many professionals during a career that included stints at Goldman Sachs and the Bank for International Settlements (BIS) and Women In Finance. She has also turned her attention to non-profits, partnering with the English Schools Foundation (ESF), the Senior Citizen Home Safety Association, and Generation, which was established by McKinsey to help underprivileged young professionals launch their careers and manage their business operations.
Through her coaching and mentoring, Ms Ng said her aim is to "build trusted relationships with clients to help them achieve their life goals and become happier, more complete people."
What are people looking for when they come to see you – are there any common themes?
It's things like should they stay in a job or is it time to make a career change if they are not getting on well with their boss or other staff in the workplace, or how to deal with conflicts. It may start with discussions around the job but then it can evolve into their personal life.
How did your mentors inspire you?
Working as a young female leader, I was confronted with various challenges and constantly put myself forward to seek inspirational role models and mentors whom I could learn from. I was very fortunate to have had great coaches and mentors during my career at Goldman Sachs and the BIS, who helped guide me through challenging times, which contributed to my success. These positive experiences have inspired me to do the same. Coaching and mentoring has really changed my life and helped me become a better person, leader and manager. If I had a problem, I would ask myself, "what would my coach or mentor do in this situation?" and try to mimic that.
How has your mentoring journey been so far?
I mentored young professionals at BIS, Goldman Sachs and Women in Finance, and even after I left these companies, I still had them calling me up asking for advice about their career. It felt good that people were able to trust me and that I could help them with important life decisions. I encouraged them to talk about their true feelings or the process wouldn't be so beneficial. The mentees would often open up to me more than I expected, and we would look at things in a very holistic way – are the things they are struggling with work or at home? I usually prefer to provoke thought processes for the mentee to think about the various options instead of providing solutions. The mentee is always the best person to make judgments and decisions for themselves but I can ask guided questions to inspire them to think differently and the possibilities.
What have you been doing with FEW?
So far, we've organised a live Instagram chat on how to work effectively in a challenging environment, and people management. People have been struggling the last few years in Hong Kong. Most staff are working from home or hybrid home/office, and the type of challenges people are facing are different. How do you manage a team you don't even get to see? And if you are an employee, how do you manage your workload without dropping the ball?
With more people working from home, we need to ask questions like, "do we have enough tech support to ensure things are being done efficiently?" And from a risk point of view, how do we measure risk? For example, bankers are now trading at home on their laptops, but in the past, they were never allowed to trade outside the office.
Tell us about the non-profit work
Last year, I retired from the BIS, and I've been doing some volunteer work with ESF and Senior Citizen Homes. My next project is working with Generation Hong Kong, which was established by McKinsey & Company in 2018, to coach and mentor underprivileged young people in Hong Kong. This non-profit works with employers to bridge the gap between education and employment, helping students build long and successful careers while providing employers with well-skilled, motivated talent.  In my mentorship role, I will guide them throughout the in-cohort and post-cohort process, including taking the lead to facilitate academic and career coaching, goal setting, enhancing employability, tracking performance, and providing constructive feedback.  Once they land a job, I will be part of the post-program to support them during their first six months of employment to ensure stability and success.
It can be difficult to escape our comfort zone – why does change scare us so much?
It's the uncertainty. People are scared by unfamiliarity and the affordability of making a change. Do you have enough financial support to leave your job and do something different? If you are in your 20s and 30s, you may have more flexibility because you might not have a spouse, children or elderly parents to take care of. And from a financial point of view, you probably have less baggage.
What business trends do you notice in Hong Kong?
Digital technology and digital transformation are hot trends – not just in Hong Kong but globally. Using a personal example, learning how to do an Instagram Live was so much fun for me, as this was something I'd never done before. I had to have the confidence to do a live feed without panicking and learn how to look at the camera and respond naturally. It was a great way to engage with the younger generation and the way they work. 
Related links
Female Entrepreneurs Worldwide
Generation

Business Management & Consultancy