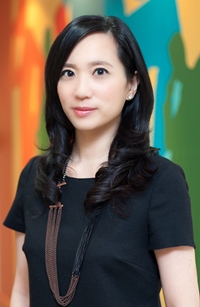 Employment prospects in Hong Kong are looking up as 2022 begins, with robust hiring activity expected in the first quarter. The latest ManpowerGroup Employment Outlook Survey – a comprehensive, forward-looking employment survey used globally as a key economic indicator – gave this optimistic outlook. Lancy Chui, Senior Vice President at ManpowerGroup Greater China Limited, interprets the findings.
What stands out from December's responses?
A majority (55%) of employers surveyed in Hong Kong expect to increase payrolls in the first quarter, and this positive sentiment is evident across all industry sectors. On the back of the seasonally adjusted unemployment rate decrease from 4.5% to 4.3% in August-October 2021, this supports our expectation of continued improvement in the city's labour market.
What underpins employer optimism?
Many businesses in Hong Kong have already recovered from the COVID-19 pandemic, and we expect to see a steady growth in hiring as 2022 progresses. Indeed, in the global results from more than 39,000 employers in the 60th anniversary edition of the ManpowerGroup Employment Outlook Survey, all countries and territories report a positive outlook for the first time since before the pandemic. Also, employers know flexibility is the key to attracting workers in a tight labour market. We continue to see growing demand across different industries for flexible staffing.
What other factors does Hong Kong have in its favour?
Further relaxation of social-distancing measures and a focus on reopening the border [the main picture shows the West Kowloon High Speed Rail terminus] are being explored in a gradual and orderly manner due to low local infection cases and a relatively high vaccination rate. The expectation of quarantine-free travel between Mainland China and Hong Kong, coupled with the resumption of in-person gatherings and normal business activities, is simulating hiring intention, especially among hospitality and catering businesses. *
Where will these new jobs be?
Jobseekers in the restaurant and hotels sector, in information technology, technology, telecoms, communications and media sectors, can expect a dynamic hiring pace in the upcoming quarter, according to employers who report a net employment outlook of +66% and +58% respectively. A net employment outlook is calculated by subtracting those employers who plan to reduce staffing levels from those who plan to hire staff. A positive result indicates that more employers plan to increase rather than decrease staffing levels; a negative result reflects the opposite.
Are there any other drivers?
Digitalisation and transformation will rapidly develop across many sectors. Employers are expecting to scale up their hiring activity in the next three months to support their digital transformation, across both permanent and contract roles. Key digital roles in big data analysis, machine learning, artificial intelligence and cyber security are anticipated to be in high demand.
How about traditional services?
To capitalise on post-pandemic growth, employers in banking, finance, insurance and real estate, as well as education, health, social work and government sectors, report a net employment outlook of +38% for the coming quarter. As requirements for environmental, social and governance (ESG) performance disclosures by listed firms are stepped up, experienced talent demand will continue to increase.
Meanwhile, local infrastructure development continues to kindle the hiring plans of employers in the construction sector. Couple this with urban renewal projects and hiring is further accelerated in this sector to complete construction projects.
* The interview pre-dated the COVID-19 restrictions announced on 5 January.
Related link
ManpowerGroup Greater China