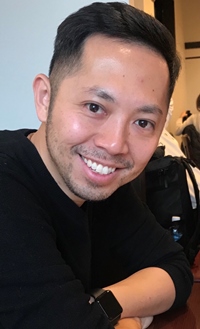 Riding the digital transformation wave that crested across swathes of industries during the COVID-19 pandemic, two innovative Hong Kong entrepreneurs teamed up in 2020 to establish a salestech platform that enables companies to develop their own on-demand virtual sales team, thus helping them promote products and build a sustainable prospects database through social networking. CEO Raymond Mak, who set up the business together with Steve Ng, explains their ambition to revolutionise the sales ecosystem.
Was the start-up, in fact, "born" of the pandemic?
Long before the pandemic, we already had the idea of virtual sales forces after we'd seen the growing demand for gig workers and the bottleneck of traditional B2B [business-to-business] sales strategy. We started building the platform from scratch in 2019.
What prompted you to begin?
We believed at the outset that the gig economy would continue to grow and that business leaders should start finding new ways to explore new opportunities with a lower cost. Then, the pandemic has inspired companies to actively seek new ways to digitalise their sales and marketing channels and expand their reach to potential customers. Yet many organisations still remain hesitant to transform. Traditional sales channels such as cold calls or emails have reached a bottleneck, whereas many cancelled exhibitions and face-to-face meetings over the past year due to the pandemic have greatly reduced business interactions and sales opportunities, making the significant costs of maintaining and expanding a sales team a major obstacle for many companies. To revolutionise the traditional sales landscape, WeExpand has built the first virtual sales ecosystem in Hong Kong dedicated to offering a reliable, one-stop on-demand sales and marketing platform that leverages social networking to generate more opportunities for brands and their sales forces.
How does it work?
Utilising cloud computing technology, WeExpand enables companies to develop their own on-demand virtual sales team by connecting them with sales professionals who engage with potential customers, thus building the brand and creating a network of sales opportunities through social sharing. The platform takes reference from the "referral sales" concept in which people can make use of their own network to engage in promotional or sales activities and gain rewards for each successfully closed deal. Not only can this process help companies expand their sales channels, it can also help high-performing salespeople increase their value and sales efficiency. Overseas companies can also deepen their understanding of the local market and build stronger relationships with customers thanks to the professional expertise of a virtual sales team that can compensate for the limitations of the traditional sales model, completely transforming the sales ecosystem.
What types of businesses can benefit?
Our platform provides highly flexible services that cater to the needs of different companies. Setting up a company or salesperson account is simple and only takes about 10 minutes. The biggest feature of WeExpand is how companies can easily build their reward scheme and product referral links for salespeople to share via social platforms like WhatsApp or WeChat with just a simple click, which helps them reach more potential customers, generate more sales opportunities and increase brand awareness. Our platform captures all the activity that occurs within the network, including re-shares by other salespeople. When a deal successfully goes through, all salespeople involved in the recommendation chain will earn commission.
What's the potential?
The concept of virtual sales has been very popular in Western countries [for some time], yet it still remains in the primary stage in Hong Kong and Asia-Pacific markets. Studies showed that the global demand for virtual sales forces will increase by at least 30% due to its extremely high flexibility and wide application. No matter their [the companies'] industry or background, WeExpand's mechanism is able to create sales opportunities just by making use of their [sales agents'] networks, which dramatically increases cost efficiency. With the new-normal economy and ways of working post-pandemic, digitalising sales models has become increasingly important for companies to maintain their market competitiveness.
How has your own business coped during the pandemic?
In spite of the impact of COVID-19, WeExpand has undergone steady growth since its official launch in March 2020, building a network with more than 100 professional local salespeople and 40-plus brands promoting their solutions and products. We are also having initial conversations with potential angel investors and seed funds in order to further expand the business.
In response to trending e-commerce behaviour during the pandemic, WeExpand and LINE Hong Kong have jointly created Buymee.hk, an e-commerce and digital marketing all-in-one platform. The platform's shopping-guide function directs consumers to stores, while users receive a push notification on the latest offers and the shop's top products from LINE's official account whenever a new business is opened on Buymee.hk to help businesses further build awareness and increase exposure. In just over six months, Buymee.hk has already attracted more than 30 local businesses. With over 1,000 products listed, 45,000-plus members, and nearly 75,000-plus site visits [on Buymee.hk], WeExpand hopes to help [Buymee.hk] business members build their own sales network through WeExpand's virtual sales agents in the future.
Related link
WeExpand