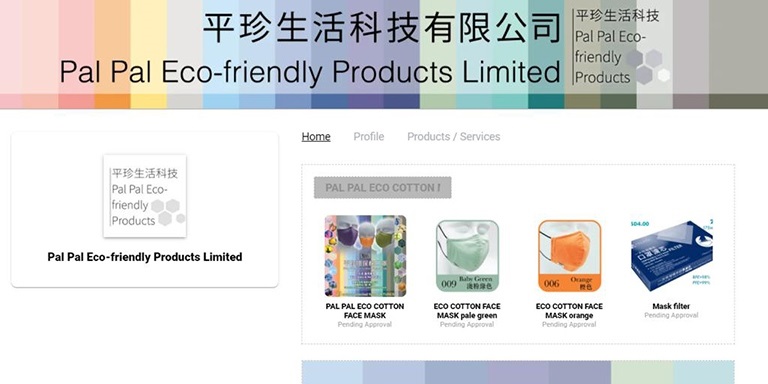 https://hkmb.hktdc.com/en/1X0ALKC0
Mask maker on virtual fast track
As demand for protective gear leapt early last year, an agile start-up opted to take the e-commerce route.
Hong Kong businesses are known for being quick on their feet and many adapted rapidly to fulfil needs created by the COVID-19 pandemic, including the sudden surge in demand for medical masks and online shopping.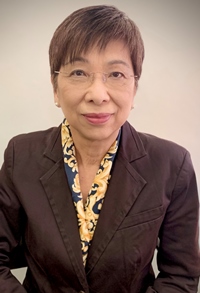 One of them is Pal Pal Eco-friendly Products, a lifestyle online retailer established in March last year. The start-up developed and rolled out reusable, water-washable three-dimensional cotton masks, and promptly opened an online shop to rush them to consumers in the city during a shortfall early last year. The products gave the firm its first break.
The brand supplies mid-to-high-end environmentally friendly products, including masks, health food, table wine and olive oil for online stores around the world.
"In the long run, we expect to go global through e-commerce," said Chief Operating Officer Casie Chan.
"This year, we plan to develop the United States and Europe markets for our environmental masks, which we are already selling to Canada," she said.
"We also aim to land our pet deodorant on Alibaba's online shopping platform," she said, adding that the product, developed by the start-up, uses natural plant enzyme and are targeted for the Hong Kong and Mainland China markets.
Global platform boost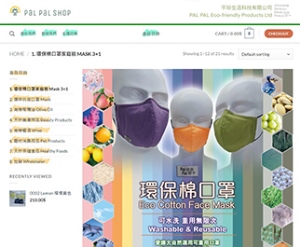 Ms Chan said PAL PAL was committed to expanding but online marketing was not a simple science.
"I didn't have a background in trading, so initially I didn't understand marketing. Then I joined T-box programme of the Hong Kong Trade Development Council [HKTDC]," she said. T-box, standing for "Transformation Sandbox", aims to help local small and medium-sized enterprises (SMEs) upgrade and transform.
"Through the programme, I understood the complexity of search engine optimisation and putting product information together," she said.  "The HKTDC had a professional team providing relevant services and guidance, which helped us better develop e-commerce."
Ms Chan said that in addition to participating in online seminars offered by T-box, Pal Pal also uses the HKTDC's online trading platform, hktdc.com Sourcing, and its professional business matching services to speed up the expansion of both mainland and overseas sales.
"The HKTDC has given us a lot of technical support, including one-on-one guidance on how to upload product pictures and texts to hktdc.com Sourcing," she said. "They have assisted us to promote products and brands globally. This has been of great help to us as a start-up."
The start-up also took part in the HKTDC's Lifestyle ShoppingFest held at the Hong Kong Convention and Exhibition Centre from 28 April to 2 May. As the first physical show organised by the HKTDC since the pandemic began, the new public fair brought local enterprises additional sales opportunities. It featured 430 exhibitors and attracted more than 55,000 public visitors.
"More than a year into the COVID-19 pandemic, even consumers who were not used to online shopping have gradually been picking up this habit. This trend, coupled with the popularisation of electronic money and electronic transactions, is good for the development of Hong Kong's e-commerce market," Ms Chan remarked.
"For small and medium-sized e-commerce companies like us, in order to go a long way, it is not only necessary to more actively use new technologies and new media to develop marketing strategies, but also to make good use of the internet as a trading platform and connect with customers," Ms Chan said.
SME support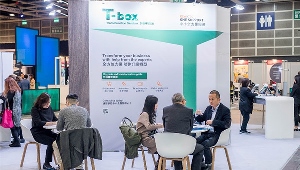 The T-box team works with SMEs to identify their goals and provide support over a three-month period, with group and individualised services including advisory services and workshops, as well as provision of government funding information, market knowledge and networking opportunities. The programme is offered free of charge and is open to all companies registered in Hong Kong.
T-box has seen a strong response since its launch in April 2020, with more than 1,400 SME members at present. Over 400 free consultations by professional organisations, chambers of commerce, government agencies and representatives of consulates of various countries have been arranged.
Related links
T Box
Pal Pal Shop
Medical Supplies & Medicine