Following the COVID-19 pandemic, companies are accelerating campaigns to upgrade brands, transform e-commerce systems and develop new production and supply chains to ensure they remain viable as long-term businesses. The production advantages Association of Southeast Asian Nations (ASEAN) countries offer continue to improve, drawing many Hong Kong companies to the region.
Setting up in Thailand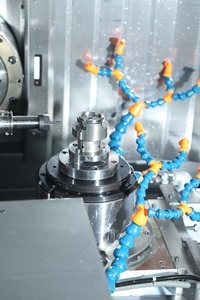 Among them is watch and electronic parts manufacturer Kam Yuen Precision Technologies, which aims to meet growing demand for high-precision metal parts by setting up a new facility in the Ayutthaya Hi-Tech Industrial Estate in Thailand. With a population of 70 million, Thailand is the fourth-largest country in Southeast Asia and the large population creates a substantial consumer market and reliable manufacturing labour force.
Kam Yuen has supplied the watch industry in Hong Kong since its establishment in 1963. Initially producing high-precision watch wristbands and cases, the company became a qualified supplier to well-known Japanese and Swiss watchmakers. More recently, it has been capturing opportunities arising from digital infrastructure development, offering solutions such as fibre-optic components.
Headquartered in Hong Kong, the company has set up factories in the Guangdong-Hong Kong-Macao Greater Bay Area cities of Shenzhen and Zhongshan, as well as sales offices in Europe and the United States, making full use of the advantages of each region to expand its global business.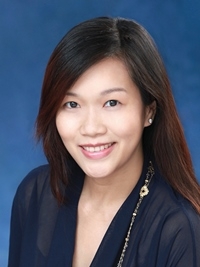 "Our customers are becoming more and more international, coming from Europe, Switzerland, Germany, Japan and the US and other regions," said Cynthia Wong, General Manager of Kam Yuen's Marketing Department.
"To meet customers' need for developing new supply chains, we opened a sales and customer-service office in Switzerland some time ago. We have also decided to open new factories outside Mainland China. We hope to meet changing market needs through the development of new resources and the search for technical talents."
Comprehensive T-box support
Kam Yuen chose to start this business upgrading and transformation in Thailand.
"In developing overseas production facilities, our top priority is having up-to-date information on the environment and expanding the business network," said Ms Wong.
"When we decided to establish a factory in Ayutthaya Hi-Tech Industrial Estate, we joined the T-box upgrading and transformation programme," she said, referring to the Hong Kong Trade Development Council's (HKTDC) support programme that helps SMEs enhance business competitiveness and achieve transformation goals.
"Support measures from the HKTDC's Thailand office include information on developing production facilities in the country, and professional advice on our plan to set up in the industrial park," she recalled.
"We also participated in HKTDC seminars. Besides, the T-box team arranged for us to participate in activities organised by the Thai Consulate General in Hong Kong, meeting consuls and relevant trade representatives, giving us a better understanding of Thailand's overall investment environment, economic development and foreign investment preferential policies," she said.
"This helped us formulate a more suitable development plan for the production facility in Thailand."
Ms Wong acknowledged that COVID-19 control measures inevitably impacted the company's plan.
"City closures in Thailand have indeed affected the progress of our factory establishment plan. Fortunately, the T-box team helped us follow up with the Thai Consul General in Hong Kong on work-visa matters," she said.
With the support of T-box, the company established contacts in the Thai Consulate in Hong Kong, Thai Investment Promotion Committee, and the Thai Hong Kong General Chamber of Commerce, enabling the new plant to officially start production in the middle of last year.
"With the assistance of the HKTDC, we also learned about the various government funding schemes, so we can make better use of these to expand our business," she added.
T-box transformer
Based on the "sandbox" concept, T-box (Transformation Sandbox) helps SMEs enhance business competitiveness and achieve transformation goals in the areas of branding, e-commerce, manufacturing and supply chain solutions and new markets.
The T-box team works with SMEs to identify their goals and provide support over a three-month period, with group and individualised services including advisory services, workshops, government-funding information, market knowledge and networking opportunities. The programme is offered free of charge and is open to all companies registered in Hong Kong.
T-box has seen a strong response since its launch in April 2020, with more than 1,200 SME members at present. Over 300 free consultations by professional organisations, chambers of commerce, government agencies and representatives of consulates of various countries have been arranged.
Related links
HKTDC T-box
Kam Yuen Precision Technologies