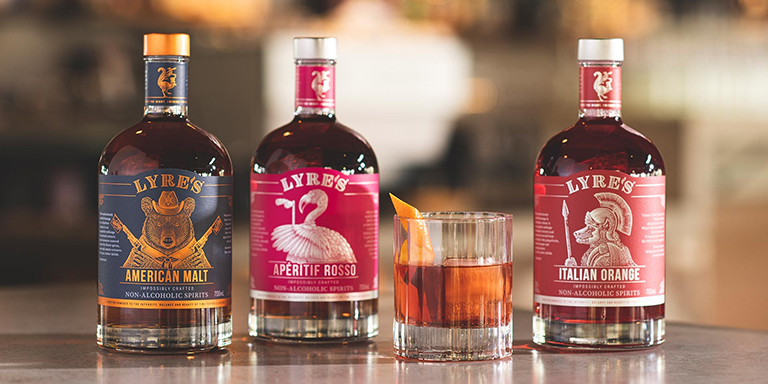 https://hkmb.hktdc.com/en/1X0ALF0R
Clear-headed drinks gain traction
Hong Kong becomes a springboard for a fast-growing alcohol-free spirits supplier from Australia.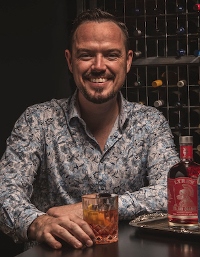 Driven by a thirst for flavourful alternatives to ordinary soft drinks and a desire to cut down on alcohol content, the non-alcoholic spirits market is booming. The International Wine and Spirits Record's (IWSR) No-and Low-Alcohol Strategic Study 2021 found that the low and no alcohol category is predicted to grow 31% over the next three years globally.
One of the newest players in the market is Australian brand Lyre's, which creates non-alcoholic spirits meant to look, taste and smell like the real thing without giving the drinker a hangover the next morning. Since launching in 2019, it has expanded into 60 markets around the world.
The brand sees Asia as an important market, and Hong Kong as the region's "storefront". Its drinks are available at major retail outlets in the city, with an online store debuted recently targeting local consumers.
With the company posting year-on-year revenue growth of nearly 540% in January generated from a 375% increase in the number of first-time customers, CEO Mark Livings is excited about its future.
Why did you set up in Hong Kong?
We wanted to have a strong presence here as Hong Kong is Asia's storefront, the place to find new trends.
How do you expect the trend for mindful drinking to evolve in Hong Kong?
There's still not a great deal of awareness, so we're chipping away at changing mindsets. People associate spirits with alcohol content and ask, "how can you call it a spirit if it's not alcoholic?", but every adoption curve has its laggers. Now the [vegetarian] Impossible Burger is available at McDonalds, it's only a matter of time before [non-alcoholic spirits] take off, too.
You currently have 13 products. Are there plans to introduce more?
Our research and development continues but mapping the world of spirits is extraordinarily difficult. Nevertheless, we can create 42 out of 50 of the world's best-selling cocktails with our spirits. We want to close that gap further, so people can have their drink their way, whether they don't drink alcohol or drink in moderation.
How will you build on being a popular non-alcoholic drinks brand?
We want to offer world-class mixology in the non-alcoholic drinks sector and are currently looking for brand ambassadors – mixologists provide industry credibility, and our spirits enable mixologists to do what they do best instead of spraying a soft drink into a glass. We've created products that are very close to the originals that people love. It's a very frictionless way for people to come into this category, whether it's for the day, month or even the year.
Having established Lyre's in 2019, how did you go about expanding?
We think of ourselves as a Silicon Valley start-up in terms of scale. We're building distribution capability and raising funds. Access to capital is always a problem for early-stage businesses, as was getting distributors to believe in us. Now we're fighting to keep up and have been inundated with requests lately. We're now distributed in [lesser-known markets such as] Latvia, Estonia, Paraguay and Tanzania.
How will you grow the business over the next 12 months?
We did have a 41-country footprint, and that's been expanded to 60 across Asia, South America and Africa. We want to carry on extending our distribution footprint, be leaders in our category, and put more daylight between us and our competitors. We've built up an amazing community of people and grown from a start-up to an international beverage company relatively quickly.
Related link
Lyre's Hong Kong