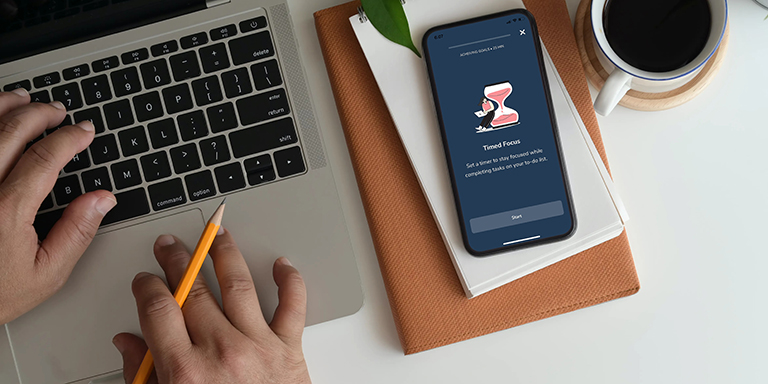 https://hkmb.hktdc.com/en/1X0ALCY2
Home-office health
As COVID-19 keeps employees at home and boosts health awareness, an AI-driven app delivers personalised behavioural health programmes.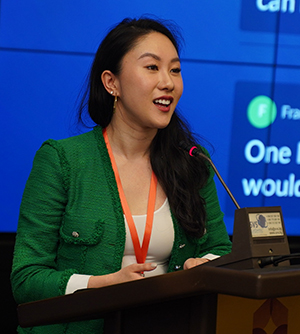 As the work-from-home boom driven by the COVID-19 pandemic blurs the line between work and personal life, behavioural health – physical and mental well-being as affected by habits – has become more important than ever.
Capitalising on this trend, Hong Kong start-up Neurum Health offers technology that helps users understand and manage behavioural health. Its recently launched app, Clara, uses artificial intelligence (AI) to create personalised exercises to help improve and maintain mental health and lifestyle routines, such as stress management and sleep.
Clara's AI learning system can pick up micro-signals from users' habits and state of well-being based on their input. As the app keeps data strictly confidential, users can integrate data from their personal fitness trackers and devices for Clara to piece together a holistic view of their lifestyle.
Clara is available only to corporate subscribers, which can arrange for their employees to use the app. There are already more than 100,000 users, including employees of such large companies as AXA, Swire and New World Development.
All features and programmes in the app are available in English and Chinese to encourage natural interactions. It plugs into Neurum Health's resources, enabling users to reach out for support directly on the app.
Neurum Health was set up by Megan Lam and Caleb Chiu in 2018. Ms Lam speaks to Hong Kong Means Business about the app.
Did you notice a gap in the market for an app like Clara when you established the company three years ago?
Yes – Hong Kong is one of the most stressed workforces globally but enterprises are spending on solutions that are "one size fits all" and this is very costly. We offer a "one-size-fits-one" for all. The beauty of AI personalisation is that it adapts to you so we can do wellness that's proactive, preventative and relevant.
When it comes to health and wellness, there is a lot of guesswork in how we understand ourselves and others. But we were looking [to launch] something that was scalable and sustainable, suitable for those [working] in small offices right up to multinationals.
What aspects of the app do people appreciate the most?
People are really enjoying the Relax and Unwind [module] content, like the guided meditations. They are [seeking stability] with the level of uncertainty around us right now, and we've seen more than 60% of users report improvement to their wellbeing after using the app for a few weeks. From gratitude journals to breathing exercises, we have more than 700 exercises on our platform.
Has the focus on wellbeing amid the pandemic boosted interest in Clara?
There was a need for greater awareness [of wellbeing] prior to the COVID-19 outbreak but the pandemic really catalysed it. There was the sense that businesses really had to do something practical and actionable. It wasn't just about reaching out to a lot of people but reaching them remotely as they were working from home and couldn't attend in-person workshops. There was this increased stress as people's work and personal life merged, especially in Hong Kong where our apartments are so small. We don't have the option to retreat to a basement home office.
Is this technology a game-changer for corporate wellness?
Yes – Clara is unique because it's aggregate, anonymised, non-identifiable data painting an insightful picture for employers. This data is really a way for them to cut costs and address individual behavioural health needs. Confidentiality is taken very seriously – no data is ever shared with employers or third parties – but at the same time we can offer personalised health plans based on the information gathered. Where a company might have previously done a generic stress-management workshop, we may see that the majority of the workforce is stressed about financial wellness. We can prepare workshops targeted to meet employees' needs.
How does Clara help employers respond to staff's wellbeing needs?
It's created an avenue to listen – in a big sister, not a big brother, way – to employee needs. From that we're able to gather aggregate high-level data, getting this bird's eye view, without knowing who's who, on organisational wellness and identifying key themes, be that parenting, workplace stress and so on. From that, we can start putting together relevant workshops and talks. Our research indicates that 87.8% of Clara users report finding the content relevant and helpful.
Clara is currently only available to companies. Are there plans to make it available to individuals?
That's definitely one of our goals but at the moment we're focusing on B2B rather than B2C.
What were some of the challenges of setting up Neurum Health?
The key challenge was building technology from the ground up. We didn't just copy and paste something from Europe or North America. Another key challenge was patience. When it comes to behavioural health, you really can't cut corners, so we had to make sure we got research partners on board, which include Hong Kong University's Business School, Lingnan University and the University of Cambridge. 
What do you like about doing business in Hong Kong and why did you set up the company here?
Hong Kong is home for both of us, but it's also a fantastic place to start a business as it's open, innovative and there's a good support system in place and a great culture of supporting businesses. It's strategically located in the heart of Asia, and a lot of offices are headquartered here. It's a very exciting place to be.
Do you see Clara as a global app?
Yes, we'd love to see it go global, and it's already available in Mainland China, Singapore and Vietnam as our Hong Kong clients have regional offices. We make sure to localise, and that the app is available in English and Chinese, for example. One company we are currently working with has an office in Colombia, so they have access to Clara.
What are your long-term plans for Neurum Health?
What we envision is providing everyone with the right care from anywhere. We'd like behavioural health to become a key part of corporate strategy, and see businesses help employees maintain and improve behavioural health on their own terms.
Related link
Neurum Health
Medical & Healthcare Services
Hong Kong
Mainland China