Rapid adoption of plant-based meat alternatives in Hong Kong has led one of the United States' fastest-growing brands to stock its flagship product in supermarkets.
The October launch of Impossible Beef Made from Plants in nearly 100 Park 'n Shop supermarket outlets in Hong Kong, simultaneously with a launch in Singapore, marks the first time the soya-based product has been available for home chefs outside of the US.
Mincemeat impossible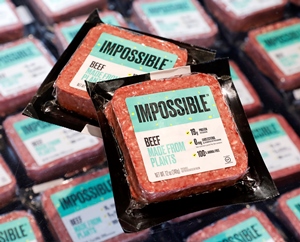 Impossible Beef, the flagship product from Silicon Valley food-tech start-up Impossible Foods, debuted in Asian restaurants two years ago and the company said sales in the region increased more than six-fold last year.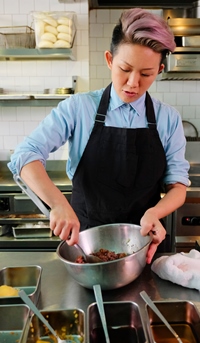 Diners can now order Impossible Beef and the newly launched Impossible Sausage in about 700 restaurants in Hong Kong and neighbouring Macao – up 150% since January 2020. These include Little Bao, Nhau, Years, Butchers Club, Ruby Tuesday, BreadTalk, The Coffee Academics, Starbucks, Fini's, Frank's Italian American and URBAN.
"Particularly in Asia, we can see that consumers are open and interested in becoming more sustainably minded through their food choices and are loving Impossible's delicious meaty taste and versatility in Chinese, Asian and Western cuisines, which is critical to achieving our mission and quite encouraging for when we expand throughout Asia," said Heidi Nam, General Manager of Impossible Foods Hong Kong.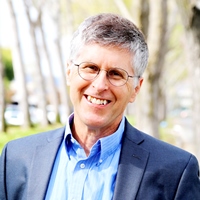 Group CEO and Founder Patrick Brown said the product – which is kosher, halal and gluten-free certified – rivals ground beef from cattle for taste. "It's nutritious and versatile,[suitable for use] in all ground beef recipes, including stews, chili, sauces, braises, minces, meatballs, meat pies or any other beefy menu item," he said.
Production uses 96% less land, 87% less water and generates 89% fewer greenhouse gas emissions compared with conventional beef from cattle, according to Mr Brown.
Meat-free pioneer
The city had its first taste of new vegan meat alternatives when The Butchers Club, a carnivore's institution, added the Beyond Burger, from US company Beyond Meat, to its menu in May 2017. The club's Marketing Manage Benice Li said demand had been steadily increasing.
"And we've [since] added more vegan options, including Impossible burgers and vegan nuggets by the Vegetarian Butcher," she said. "We see more guests coming in for vegan options and it is not just about diet behaviours but more a lifestyle."
During September-October 2020, The Vegetarian Butcher, a Dutch company founded by Jaap Korteweg (main picture) and acquired by MNC Unilever in 2018, partnered with seven Hong Kong restaurants in a month-long promotion to introduce its products to the city's diners, inviting chefs to infuse various influences from their respective cuisines into the food to create exciting plant-based dishes.
Meanwhile, Hong Kong's Green Monday, a multi-faceted social enterprise, has made great strides with its 2018-launched OmniPork brand of plant-based imitation pork, which bears a striking resemblance to the real meat in both taste and appearance, OmniPork was first launched in April 2018. Last year, two new products were launched under the brand - OmniPork Luncheon which imitates tinned pork luncheon meat, and OmniPork Strip with the food coming in strips.
Last July, Langham Hospitality Group introduced dishes incorporating OminPork products at two restaurants, including Michelin-starred Chinese restaurant Ming Court.
Green Monday reached another milestone in October when it partnered with fast-food chain McDonald's which added OmniPork Luncheon into its menus throughout Hong Kong and Macao.
Today, OmniPork products are widely available in Hong Kong, Macao, Mainland China, Taiwan, Singapore, Thailand and Canada, with an estimated 20 regional markets and 40,000 points of sale.
Conveniently meat free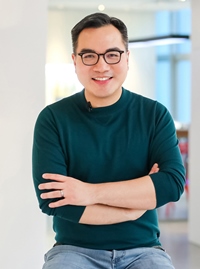 Parent company OmniFoods, a Green Monday subsidiary formerly known as Right Treat, is striving to become the world's most popular plant-based brand. David Yeung, the founder of both organisations, said changing the name allows OmniFoods to align to its future branding and global development in a more prominent and consistent manner.
"The Omni series is omni-purpose in application, especially targeting omnivores. In other words, people who follow either a plant-based or carnivorous diet are able to enjoy the revolutionary and innovative products in this series," he said.
Mr Yeung believes it has become increasingly apparent that the food supply chain dominated by animal protein is unsustainable. "A growing population and outdated food systems have put an immense burden on our planet – it is vital to improve the world's eating habits," he said.
"As a champion for sustainability, OmniFoods will continue to develop more plant-based pork products to quicken the pace and broaden the transformation of the food systems. The goal is to provide more environmentally friendly food choices, especially when climate change is aggravating."
Related links
Omnipork
Impossible Foods
Vegetarian Butcher
Butcher's Club