Healthy infrastructure requires a healthy country – and investment in health is a critical component of infrastructure investment.
This is the message delivered by the Asian Infrastructure Investment Bank (AIIB) at the online Asian Financial Forum 2021, held on 18 and 19 January under the theme "Reshaping the World Economic Landscape".
Healthy foundation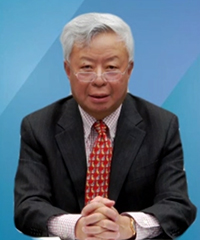 AIIB President and Chairman Jin Liqun told the forum's first-day plenary session that the burning issue at present is to overcome COVID-19 and the financial services industry has a key role in this undertaking. Investment in health was firmly within the AIIB mandate, he said.
Beijing-based AIIB is a multilateral development bank focused on developing Asia. The bank states that it aims to enable clients to build Infrastructure for tomorrow – green infrastructure with sustainability, innovation and connectivity at its core.
Mr Jin said the AIIB aimed to finance broad-based economic development through infrastructure and other productive sectors. Healthcare is certainly a productive sector since a sick nation cannot be productive, he pointed out. AIIB coordinated with global institutions such as the World Bank to support countries that required help.
Many poor countries also needed to finance COVID-19 vaccine purchases, Mr Jin said. The pandemic had also led to many small firms in poorer countries going bankrupt, putting pressure on assets on bank balance sheets. Banks needed help in determining which of these firms could be turned around.
Digital dominates
Mr Jin said COVID had revealed vulnerabilities and underlined the need to allocate more resources to healthcare, in which digital technology would have a key role. He added digital technology will permeate all sectors – it is impossible to build railways, ports or other infrastructure without digital technology, while the education sector needs to be transformed to help youngsters adapt to an artificial intelligence world.
Mr Jin highlighted how technologies have advanced recently. Six months ago, having a vaccine by end-2020 seemed impossible as the one for measles took 20 years. Massive investment in public-private sector cooperation had made the fast-track COVID vaccine possible.
Biotech leader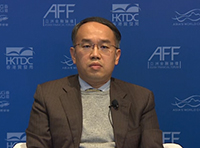 The session's moderator Christopher Hui, Secretary for Financial Services and the Treasury of the Hong Kong Special Administrative Region, said the city is the second-largest biotechnology financing platform and a global initial public offering (IPO) hub which can support COVID healthcare initiatives.
Fintech and green finance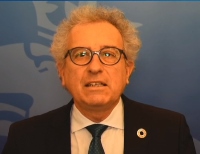 Other panel members included Pierre Gramegna, Minister of Finance of Luxembourg. He believed the accelerated development of fintech due to limited movement during the COVID-19 pandemic had boosted demand for fintech services. He also discussed green finance, another major trend in finance, and noted that the euro is the largest currency for green bonds around the world.
Talent wins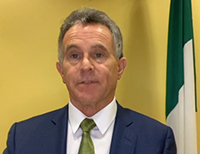 Sean Fleming, Minister of State at Ireland's Department of Finance, told the session that technology leadership and skillsets would be much in demand in coming years.
The industry needed to consider whether rapid advances in technology were cyclical or a fundamental change? Mr Fleming said the global response showed a glimpse of the long-term future, underscoring the importance of financial services. He said the prevalence of remote work in Ireland and had contributed to the role of financial services in the economy and provided a source of stability.
Mr Fleming said Ireland worked with other European Union members to build a green, digital future. The green and digital transitions were at the heart of the recovery. Advances in fintech and regulatory technology (regtech) presented opportunities for both Ireland and Hong Kong, he said.
Following the United Kingdom's departure from the EU, Ireland has become the leading English-language member of the bloc, he noted.
Test passed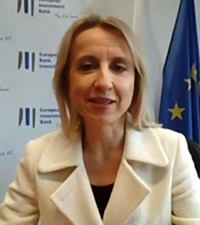 Another panellist from the EU, Teresa Czerwinska, Vice President of the European Investment Bank (EIB), said the pandemic had put the region's financial system to the test.
"The system withstood the shock and continued to provide much needed liquidity," she said. "Now recovery is on the horizon and we need to consider a more sustainable growth strategy."
Financial architecture had to be aligned with global climate ambitions, she said. From the beginning of this year the EIB committed to only finance projects which were in line with the Paris Agreement on climate change. The bank had further committed to dedicate 50% of its financing to green projects by 2025.
Financial resources also had to be directed to high-growth and high-impact sectors. The EIB should explore new growth avenues, support new skills and sectors, and create a more innovative corporate landscape. Investment trade-offs needed attention to maintain risk appetite, she said. Risk-sharing instruments had been the backbone to financing breakthrough technologies which private banks may steer clear of, Ms Czerwinska said. The EIB group and European Commission financed developments in revolutionary low-carbon technologies, she said. Public-sector players needed to be ready to provide an extra push for transformative technologies.
Transformed world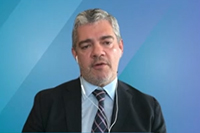 Marcos Troyjo, President of the New Development Bank, said that in a transformed world finance had to make a difference, with emerging economies having a bigger slice of the pie, new avenues of trade adopted, and talent having become an indispensable factor. The transformed world gave financial institutions challenges – including the paradox of having abundant liquidity but a dearth of projects into which these resources could flow. Another challenge was that COVID had upended development policies, which had to be restructured to face fresh challenges. Such abrupt changes included providing for school children who could no longer attend classes but did not have the resources to study remotely.
Mr Troyjo said cooperation between countries which share common interests was essential. He pointed out that Brazil's trade with China in 2000 was just US$1 billion for the entire year. But such trade in 2020 was worth $1 billion every three days because the nations had built on common interests.
Bandar MH Hajjar, President of the Islamic Development Bank, said the key message from the Group of 20 Nations is that recovery has to promote sustainable rebuilding of green and resilient economies. Financial intermediates were important in this endeavour, he added. Industrialisation in Africa was focusing on industry 4.0 (the Fourth Industrial Revolution, referring to the ongoing automation of traditional manufacturing and industrial practices using modern smart technology) and his bank supported this policy.
Related link
AFF