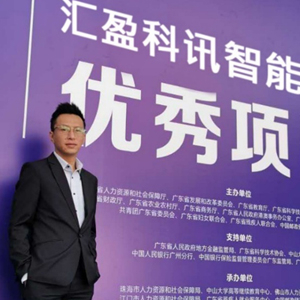 While many of the Hong Kong entrepreneurs active in Mainland China headed home as soon as the true extent of the COVID-19 outbreak became apparent earlier this year, Foshan‑based Ben Leung had no hesitation in staying put. Now, some 10 months later – and despite being owed more that Rmb1 million (US$150,000) in outstanding fees by various clients and having had to reduce his firm's overall headcount by some 50% in order to weather the pandemic – Mr Leung, Founder of Wayin Xunke Technology, has no regrets about his choice. Neither does he question his 2018 decision to launch in Foshan instead of Shenzhen or Guangzhou, cities that have been far more traditionally favoured by entrepreneurs.
Favouring Foshan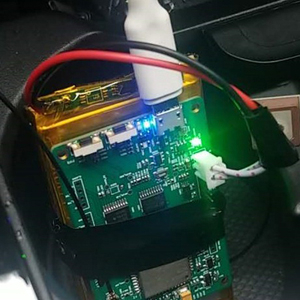 Reflecting on the route he has taken from his recently acquired office in the Danzao Intelligent Security Industrial Park (DISIP) in Nanhai – the district of Foshan designated as a pilot zone for e‑government informatisation back in 2001 – in late August, Mr Leung said he chose the city based on his positive past experience of sourcing raw materials locally. He also indicated that it was only when he became aware of both the incentives offered to start‑ups by the local government and the immense opportunities opening up in the Guangdong-Hong Kong-Macao Greater Bay Area's artificial intelligence (AI) sector that he began to think seriously about opening his own business.As an initial step, he submitted his business plan to a number of different government departments within the city. Following a positive reception – and with the assistance of the Foshan Municipal Human Resources and Social Security Bureau – he first moved into the Foshan Entrepreneurship Center, before later relocating to the DISIP.Recalling these early days, he said: "It turned out that Foshan's local government offers a great deal of support for any young Hong Kong business-people considering launching in the city. In fact, they actively set out to woo me with the offer of any necessary services and a free office."He also occupies his current office – comprising 270 square metres of space under renovation within the DISIP – on a rent‑free basis, while acknowledging that zero‑cost premises are also offered by a number of other Greater Bay Area cities. Expanding upon this, he said: "While Nansha, Zhongshan and Huizhou all made tempting offers, in the end, I decided to stay put. This was largely because I had been active in Foshan for some time and did not want to start from scratch in terms of networking and building up my contacts in another city."For its part, DISIP has a particular focus on six different security‑related sectors – information, production, fire prevention, traffic / transport, construction and public order. Among the key disciplines of its tenants are app‑related research and development (R&D), equipment production, the provision of high‑tech services, quality control / product testing and training. Ultimately, the overall aim is to nurture the site as an all‑inclusive intelligent security industrial chain encompassing R&D, production, integration, installation and a variety of service functions.
Keys to success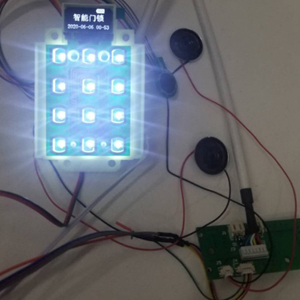 It was back in November 2018 that Wayin Xunke Technology was formally incorporated, with the business officially focusing on the application of the industrial internet of things (IIoT) and AI development. Even before that, Mr Leung and his team had been hard at work on creating proprietary hardware that could be expanded and applied to motherboards as a boost to their image processing and AI recognition capabilities. Such innovations could be integrated into a public smart-parking system, helping rationalise the allocation of spaces, while optimising the required payment protocols.Overall, Mr Leung regards his approach to any collaborative project as relentlessly stubborn in that he spends a huge amount of time gathering information, conducting site visits and establishing a design framework before being willing to commit. Explaining his thinking, he said: "For me, maintaining integrity is always a prerequisite. In addition to that, you have to be confident that you have done all the required research and have the necessary resources in place if you are going to provide your clients with guaranteed results."Relentlessly positive about the prospects for AI‑enabled systems in a number of key mainland markets, at present his company is working on developing an intelligent elevator, an innovation he hopes will secure its entry to the smart communities' sector. In addition, he has already developed a station‑free vital-sign monitoring wristband, complete with an indoor global positioning system facility, which can be used to reduce accident levels in such locales as construction sites through the real‑time monitoring of workers' physical conditions, including their heartbeat levels, body temperature and blood pressure.
Seizing opportunity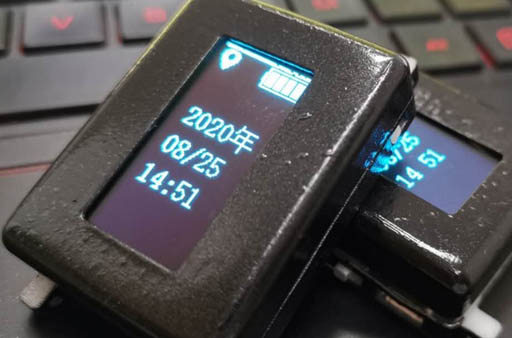 With the Greater Bay Area clearly the new frontier for the emerging generation of Hong Kong entrepreneurs, Mr Leung was keen to emphasise the importance of two particular approaches:Being Bold

Given the wide range of opportunities offered by the Greater Bay Area, he said young Hong Kong entrepreneurs should not be overly cautious when it comes to actioning their ideas. In line with this, he recommended participation in the Hong Kong Trade Development Council's (HKTDC) Start-up Express development programme, an initiative designed to help fledgling Hong Kong start-ups.
Following hi-tech trends

With AI, Industry 4.0, smart-city technology, 5G, and biomedicine all set to become the new economic growth drivers across the mainland, Mr Leung said it is now more important than ever for young Hong Kong entrepreneurs to stay informed as to the latest technical innovations, especially those with a direct impact on the preferences of mainland consumers.
Related links
HKTDC Research
HKTDC Research Greater Bay Area