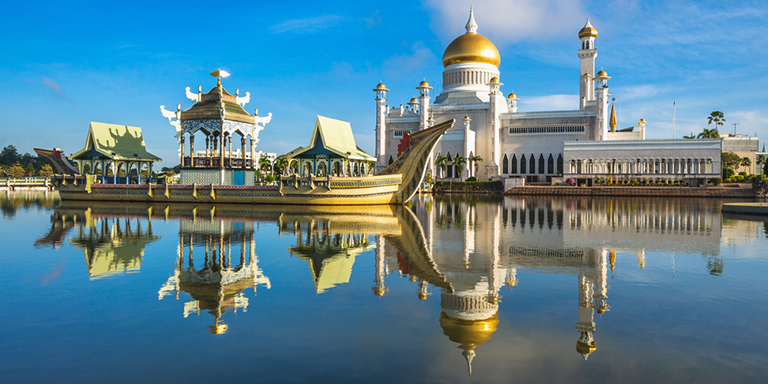 https://hkmb.hktdc.com/en/1X0AKYHP
Brunei-Hong Kong FTA takes effect
The small but wealthy sultanate has joined its ASEAN peers in trade, investment agreements with Hong Kong.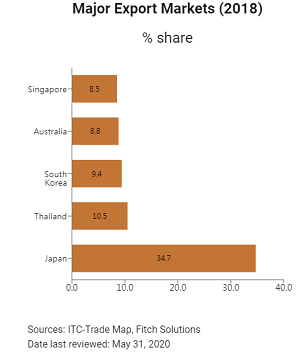 The oil-rich sultanate of Brunei, a coastal enclave surrounded by Sarawak in Malaysian Borneo, implemented a Free Trade Agreement (FTA) and an Investment Agreement (IA) with Hong Kong on 20 October.

The agreements come under the umbrella FTA and IA between the Association of Southeast Asian Nations (ASEAN) and Hong Kong, a local government spokesman said in a recent statement.​

The city's FTAs and IAs with eight other ASEAN member states–Indonesia, Laos, Malaysia, Myanmar, the Philippines, Singapore, Thailand and Vietnam – had become effective earlier. The implementation date for similar agreements with the remaining ASEAN state – Cambodia – is yet to be announced.

Under the FTA, Brunei will progressively reduce and eliminate customs duties on goods originating from Hong Kong. The tariff commitments made by Brunei cover different kinds of Hong Kong commodities, including jewellery, clothing and accessories, watches and clocks as well as toys and other consumer goods.

To enjoy the preferential tariff treatment for exporting Hong Kong goods to Brunei under the FTA, Hong Kong traders have to comply with the relevant preferential rules of origin and fulfil the related requirements, and to apply for certificates of origin from the Trade and Industry Department (TID) or Government Approved Certification Organizations to cover the goods concerned. The TID has released details in its trade circulars.

Hong Kong service providers, meanwhile, enjoy better business opportunities and legal certainty in market access for an extensive range of service sectors in Brunei under the FTA. These include service sectors in which Hong Kong has traditional strengths or has potential for development, such as business services, telecommunications services, construction and related engineering services, educational services, tourism and travel related services and transport services.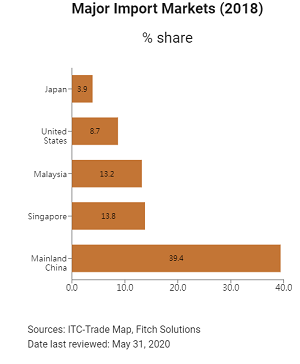 Under the IA, Brunei is obliged to provide Hong Kong enterprises investing in its territory with fair and equitable treatment of their investments and physical protection and security of their investments, as well as the assurance of the free transfer of their investments and returns. In the event of expropriation or investment loss owing to war, armed conflict or similar occurrences, Brunei will also compensate Hong Kong enterprises investing in its territory according to the agreed standard as specified under the IA.

Brunei has a land area of 5,270 square kilometres, nearly five times the size of Hong Kong, with a population of 442,000. Gross domestic product (GDP) per capita is just over US$30,000. The economy is dominated by petrochemicals – the oil and gas sector comprises nearly two-thirds of GDP and chemical and fuel products make up nearly 95% of exports.

Hong Kong exports to Brunei are mostly telecommunications, sound recording and playing equipment, as well as textiles and clothes. Imports were mainly petroleum, petroleum products and related materials.

Leading export markets for Brunei include Japan, Thailand and Korea. Most of the sultanate's imports come from Mainland China, Singapore and Malaysia.
Related link
TID Hong Kong
Brunei Darussalam
Hong Kong
Southeast Asia