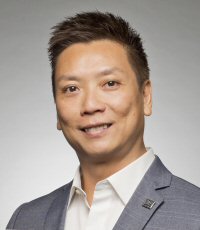 COVID-19 travel restrictions have confined the world's travellers to their quarters for 2020 and departure dates remain impossible to fix but this does not stop high-end travellers from dreaming about getting away from it all. A recent survey by the Small Luxury Hotels of the World (SLH) group found that "travel ready" advocates continue to drive pent-up demand for luxury holidays, with a desire to take off somewhere before the end of this year wherever possible. The hotel group, which counts Hong Kong properties Lanson Place and Ovolo Central in its family of 550 boutique boltholes, found that more than 30% currently plan to take a holiday next year. Only 6% indicated they would reduce spending on short breaks over the next 12 months, with such getaways prioritised above personal purchases including clothes, electronics, furniture and outings to bars, theatres and restaurants, SLH senior Vice-President, Asia-Pacific, Mark Wong notes.Unsurprisingly, domestic travel remains very much at the forefront, with 61% of global members (44% in Asia) planning to take a staycation, and 17% planning to do so during the fourth quarter of 2020. International bookings from the Asia-Pacific region are mainly for visits in the second quarter of next year, with top destinations being France and the United Kingdom. Smaller hotels have become increasingly popular with travellers amid the pandemic. How are you capitalising on that?
Our new Exclusive Use reservations option enables guests to turn any one of 250 SLH hotels of anything up to 200 rooms into a fully serviced private residence. With more than 36 hotels offering fewer than 12 rooms, this becomes a viable option for guests wanting to travel with a small group of family and friends. Alternatively, guests can section off a whole wing of a hotel for family or friends. What's your take on the Hong Kong luxury travel market?
We are optimistic for Hong Kong, as it's been one of the economies least affected by the pandemic. After the second and third wave, people were a little more cautious but we've seen bookings for Shanghai and other mainland Chinese destinations as well as long-haul trips to London and Italy from Hong Kong clients. But ultimately, it's all dependent on how many airlines will be flying to these places next year from the city – many airports are still really not open and are just for essential travel. But we expect to see Hong Kong open up reciprocal "green lane" travel [where no 14-day quarantine is needed] with countries like Singapore.How is the luxury travel market adapting to COVID-19?
Travellers are deciding they won't do the European tour and will instead stay in one destination and enjoy it that bit more. That's what we're pushing right now, itineraries like an east to west coast of Japan, where guests spend two or three days enjoying each destination instead of just hopping on and off the train.How will luxury travel in 2021 differ from 2020?
We expect to see a slow recovery towards the end of the year. But we're keeping our plans fluid – you can't do long-term planning at the moment, you have to go with the flow. We will of course be watching to see whichever borders open, and there's a lot of factors we need to pay attention to, like maintaining our high level of standards, adhering to global guidelines around hygiene. We recently launched a "Stay Small, Stay Safe" programme, ensuring third-party accreditation for all member hotels with the Global Biorisk Advisory Council.Governments and tourism boards are reaching out to us, and we're trying to partner with them to see how we can access their travel requirements. But every country has its own set of rules. For non-frequent travellers – and even savvy ones – it can be confusing. What we need is global guidance and cooperation. What are luxury travel clients looking for post-pandemic?
Location is becoming more important, especially accessibility. People are not so bothered about price – 28% of those surveyed believe there should be no discounts at all, with hotels investing in services to ensure guests' safety at luxury standards instead. If they book with us, they want to know we can cater to their needs in an emergency. We give them more flexibility than a branded hotel, as being independently owned, our properties can be more accommodating to customers. Our call centres have become more like concierge centres, as everyone makes their reservations for tours or things like spa treatments before they arrive. What will the new-normal for travel look like?
The urge to travel is part of human nature, you can't get rid of that lifestyle altogether, but it will evolve. We need to ask questions, like if big tour groups are still viable. In some places, over-tourism is of course an issue, so this can act as a regenerative period, or even be a restart button. Some destinations may restrict the number of people going to places, and places like Bhutan can serve as a useful model for new markets like Myanmar.We will launch our Stay Small, Stay Considerate campaign in a couple of weeks. It's not just about being sustainable but taking a holistic approach [to travel] and being conscious of the environment.
Related link
SLH