For the past decade Entrepreneur Day (E-Day), organised by the Hong Kong Trade Development Council (HKTDC), has been a highlight on start-ups' calendars in the city and beyond.Start-up players – from unicorns to those at the sketch-on-a-paper-napkin-in-the-café stage – have streamed to the event to hear about the latest trends in the field and meet their peers. This streaming carried on in 2020, but digitally.
During this year's E-Day seminars on 16 and 17 July, high-powered panels of speakers offered a wide range of insights into the world of entrepreneurship, regional opportunities, technological developments, and more. The opening Plenary Session, "Revive‧Redefine", set the tone for the event with two leading entrepreneurs sharing their stories and how they adapted to the times.
Adaptability first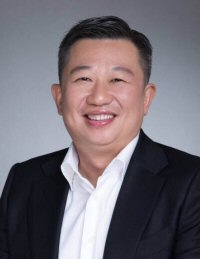 William Ip, Managing Director of e-commerce firm Carousell Hong Kong, described how the company had to adapt to market opportunities and react quickly to any unethical use of its platform, such as combating fraudulent or unfairly priced face-mask listings amid the COVID-19 crisis. The first piece of advice he gave was to be "agile" – a perspective he reinforced by quoting physicist Stephen Hawking's words – "intelligence is the ability to adapt to change". "Being a start-up, we have a need to act very quickly and stay very close to the market. Sometimes you make decisions that seem to be correct at the time, but we also have to be prudent, agile, and humble – if that decision at the time doesn't seem to end up appearing to be the right decision, we need to change quickly," Mr Ip said.The company's fast and proactive response, which included the creation of more educational content and enhanced user rating and reporting systems, helped remove fraudulent listings and strengthened the platform. "We understand that online commerce is a lot about education," Mr Ip said. "We spent a lot of time and energy to increase the visibility of safety tips, whether we are working with partners on the website, TV, direct emails, or in-app chats to [advise users on] things you need to be aware of and careful of when dealing with pre-paid [items] or pre-ordering items, or when you find pricing unfair or too cheap".Also sharing insights at the session was Crystal Pang, Co-founder of delivery firm Pickupp. "Right now is a crazy time to be in the logistics sector because you see a lot of different needs, and it's evolving very quickly," she said. : "Three months ago, we didn't even know there'd be a big demand in the medical sector, [it was not] until March that we started seeing this – whether it's government agencies, private labs, or clinics asking about collection of saliva specimens for COVID-19 testing. They are trying to find a scalable solution with a big group of trained people with the right insurance to handle the collection of samples."She echoed Mr Ip's comments about constant adaptation and shared some of Pickupp's plans, which include continued digitisation of logistic assets in the supply chain amid the current interruption, maximising the idle capacity of warehouses and other facilities, and continuing to grow with Asia's e-commerce boom.
In touch with community
Any business – be it a start-up or a more established enterprise – would agree that focusing on market needs are important for survival. But not as many would acknowledge the importance of being in touch with other stakeholders in the community.Discussing non-government organisations (NGOs) which serve the community, Mr Ip said: "The charities and NGOs rely on a lot of their funding from events, from fundraising. Because of all this social distancing, they cannot do it. And a lot of NGOs are facing the tipping point where they cannot survive anymore. So, as a company, we work together to address that".As a result, Carousell gave S$2 million (US$1.46 million) worth of advertising space to charities free of charge provided they helped communities impacted by COVID-19. This could help Carousell build stronger connections with NGOs while also serving the community and potentially providing more value to customers with information about COVID-19 related NGO work.Meanwhile, Ms Pang's knowledge of community daily habits helped her create a more agile workforce for Pickupp. According to her, customers want inexpensive products as well as flexible delivery timing and amounts, and Pickupp derives its edge from her team's sharp insight into the city's "idle capacity"."There is a lot of idle capacity in the city; a lot of people with downtime," said Ms Pang. "Students, maybe they work until 3pm then they will have four to five hours of downtime. Semi-retirees, they are still very healthy, and they can run around and do neighbourhood deliveries. Are we able to utilise them effectively, as long as there is good technology to trace and do quality control?"A flexible, dynamic delivery system needed a smart system, Ms Pang said. Pickupp's platform had to field thousands of deliveries at any given time, with different weights and dimensions, and all needed to be bundled together at the lowest cost. This merging of customer needs, the community and practical applications of advanced computerisation played a key part in Pickupp's success.
Aspiring entrepreneurs
James Kwan, Executive Chairman, Jumpstart Media, led the question-and-answer session, with the speakers revealing their views on artificial intelligence, entrepreneurial skillsets and taking the first steps into new industries.Responding to a question about industry-specific experience when entering a new field, Ms Pang differentiated between transferrable skills such as people management and business versus "hard skills" that were industry specific. "When I look at what I am good at, I'm an engineer, I like to solve problems. What I lack will be the hard skills, knowing the ins and outs of how warehouse or logistic segments operate," she elaborated. "So, you can definitely do your research, but surround yourself with industry associations, try to learn from people… one thing I learned is to be shameless and just ask".Responding to one question about market validation of new business models for new founders, Mr Ip encouraged people to constantly engage with the market and sometimes just ask people. "Look at your decisions in a kind of computer loop, a feedback loop. Look at what the market is saying, how you can adjust, how you can be more agile, how you can continue to change. Those are the things that keep us young, alive, and engaged," he added.In line with Hong Kong's position as a global business hub, she also answered a question about where the best place in Asia to start a business is. "The answer depends on the entrepreneur," Ms Pang said. "If you ask me, Pickupp started in Hong Kong and a lot of people would think it's not the best place to start given rental and labour costs, among other things."But I also believe no matter where you are, you're there to solve the problem of the city. As long as you have a good product, and a product that sells and you're solving the problem, you'll survive in that city. "I also think it's not just about where to start, because starting it is just the first step, but scaling it is the marathon you have to go through. So even though you might think somewhere is the best place to start, as you expand you still have to localise and adapt to different cultures and behaviours," advised Ms Pang.The Plenary Session captured what "Revive" and "Redefine" means in an entrepreneurial context. Carousell and Pickupp's stories provided clear examples of how businesses can grow and use market insights to deliver solutions that people want, even during the current pandemic-influenced economy. But the key messages are similar.
Related links
Carousell
JumpStart Mag
Pickupp