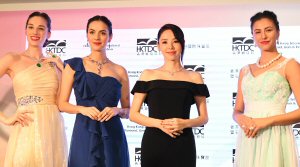 The COVID-19 outbreak has put a damper on business activity across the world – especially anything involving travel. Numerous events have been rescheduled, and this year's edition of the world-renowned HKTDC Hong Kong International Jewellery Show, organised by the Hong Kong Trade Development Council (HKTDC), is no exception. But there is a simple solution – go digital.The HKTDC is adding sparkle to the jewellery industry with a promotion on the HKTDC's online marketplace, hktdc.com Sourcing, spotlighting jewellery and watch products.Hong Kong has a lengthy history as a centre for trading in precious metals, gemstones and jewellery. Visitors to the city often remark that jewellers seem to outnumber every other form of retail outlet, and the city has been an important precious-metals trading site for most of its history.
All that glitters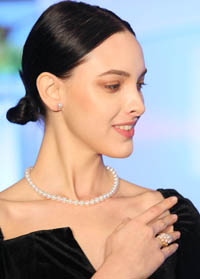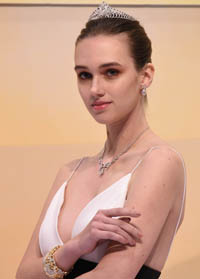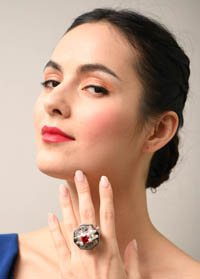 In the first half of 2019, Hong Kong's exports of precious jewellery gained further pace and saw another 14% year‑on‑year growth, with the United States, Switzerland and the European Union being the biggest markets which in sum accounted for nearly 56% of the total, HKTDC Research reported late last year. During this period, sales to Switzerland and the EU were especially strong, rising by 60% and 26% respectively.HKTDC Research also found that articles of jewellery are becoming more fashion oriented. Innovative designs are important for moving upmarket. For instance, silhouette design, renaissance‑inspired jewellery and futuristic design are the upcoming jewellery trends. Recent technological development allows massive production of jewellery products with good quality and competitive prices. In Hong Kong, major manufacturers use sophisticated and automated production equipment, integrating advanced production techniques, such as electroforming, with handicraft skills to enhance their efficiency.

Roughly one‑fifth of jewellery sales in the US were made online in 2018, HKTDC Research reported. In Mainland China, the internet has become an increasingly important jewellery sales channel where 6% of sales were made in 2018, up from 1.5% in 2013. In response to the rapid e‑commerce development, global jewellers are growing their online presence fast. According a survey conducted by the HKTDC at last year's Hong Kong International Jewellery Show, 42% of those surveyed are selling their products directly to consumers via online trading platforms, with that figure rising for a fourth consecutive year. Among others, Hong Kong jewellery retailers, such as Chow Sang Sang and Chow Tai Fook, are actively developing their online sales channels. It is expected that the application of e‑commerce in the jewellery sector will continue to proliferate. Over the longer term, the development of internet shopping represents a new direct sales method for Hong Kong jewellers in promoting their products.Given this background it is no wonder the Hong Kong International Jewellery Show features prominently on many traders', investors' and retailers' calendars, and complementary online promotion is of growing importance.
Going cyber
Following a promotion of wellbeing products last month, the online marketplace is promoting jewellery and watch products this month, offering suppliers the chance to sparkle in the spotlight while allowing buyers from around the world, who cannot come to Hong Kong to browse physical stalls, to purchase online.This is the latest in a series of virtual showcases, starting with the Spring Virtual Expo in April, which drew nearly 1.4 million buyers from around the world to browse and source online, helping suppliers secure new customers and orders. The encouraging response led the HKTDC to organise more online promotions, including quarterly online exhibitions, to help Hong Kong businesses capture opportunities. The next online fair, the Summer Virtual Expo, runs from 29 June to 24 July.
Related link
Hktdc.com Sourcing Jewellery & Watches