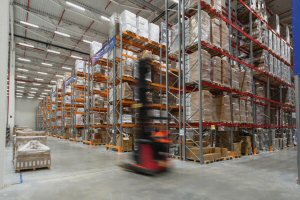 When the world thinks of the top emerging markets for domestic e-commerce growth, Russia may not be the first place that comes to mind. Operating such a model in Russia presents undeniable challenges – a massive geographical area, limited infrastructure and general economic woes. E-commerce penetration in the country stands at about 2% to 4%, in comparison with 17% in Mainland China. Online sales stand at 5% of retail spending. Russia has a long way to go but its consumers appear to be ready for a digital shift. Nevertheless, there may be more to the market than meets the eye. Investment bank Barings said in a research note last year that Russia "may be set for an explosion in e-commerce. Despite its challenges, there are reasons to believe the market could be close to a turning point." The domestic online market has been growing consistently in the past decade and is now valued at US$30 billion. Russia's Association of Internet Commerce Companies (AKIT) has forecast 30% growth for 2020 – and COVID-19 may boost this expansion.

Russia's Ministry of Trade and Industry released a 2017 report through the United Nations Industrial Development Organization (UNIDO), which highlighted improved internet connectivity and postal services that had supported market growth. Barings also noted the country's 65% smartphone ownership rate – a figure in line with other emerging markets.
Homegrown progress
The Russian market is highly fragmented – "no one website has a share greater than 5% of volume", the UNIDO report said – but there is potential. And the progress made by local online marketplaces is promising. In 1998, Ozon became Russia's first online retailer and 10 years later it expanded 80% within 12 months. In 2019 it more than doubled while in March this year, amid the pandemic, Ozon received a fresh venture-capital injection of US$150 million.

Alexander Shulgin, Ozon's CEO, noted in a 2019 interview with The Moscow Times: "The [e-commerce] penetration [here] is relatively low but the demand is huge. There is plenty of unsatisfied demand." E-commerce solved problems for Russian consumers, Mr Shulgin said. Moscow is an important market but "e-commerce thrives in the regions", he pointed out. Russia spans 17 million square kilometres and 11 time zones, meaning the nation has far-flung regions with limited access. "People there don't have access to well-developed retail," – meaning a limited range of goods at a higher price. Another major player Ulmart, Russia's top e-commerce company by revenue from 2013 to 2015, has addressed this issue. It has 400 fulfilment centres in 200 Russian cities countrywide. And Wildberries, established in 2004 by Tatyana Bakalchuk, "fought off venture capitalists and state-backed rivals to become Russia's leading e-commerce site", the Financial Times (FT) wrote in May.In an interview with the FT, Ms Bakalchuk noted that the firm has 48,000 employees and hired an extra 12,000 to cope with demand created by COVID-19. Wildberries has a roster of four million products and 7,000 pick-up points – 45% of supplies are sourced from Russia. Ms Bakalchuk worked as an English-language teacher before launching Wildberries – as did Jack Ma before he founded mainland e-commerce giant Alibaba.Ozon meanwhile, combines a retail business with a digital marketplace, which could be a gamechanger for small and medium-sized enterprise (SMEs). Domestic producers can store their own stock, and have Ozon fulfill the delivery – meaning SMEs' distribution network can be scaled countrywide.
Outsider advantage
But the story does not stop there. Alibaba, one of the mainland's most valuable and recognisable brands, has made significant gains in Russia's e-commerce space. Unlike many big names, the company has raised funds through Hong Kong for business expansion, launching a huge initial public offering on the city's stock exchange last year. The enterprise underscored the unique advantages of being a mainland mover – particularly a multinational technology firm – into this market. Subsidiary AliExpress, began in April 2010 as a global retail marketplace – including Russia. In October 2019, joint venture (JV) AliExpress Russia was launched – a collaboration between AliExpress and major Russian players MegaFon, Mail.Ru and the Russian Direct Investment Fund (RDIF). The mainland accounts for 90% of cross-border trade and most belongs to AliExpress. "AliExpress is [now] the largest marketplace in Russia – by number of users, sellers and [quantity] of goods," an Alibaba representative said. AliExpress and similar mainland firms hold the advantage of size and scale. Alibaba said its main distinguisher is the model – a true global marketplace, rather than only domestic. The mainland's infamous Singles Day on November 11 (11.11) generated US$38 billion in sales for 2019 – selling more in 24 hours than United States digital retail giant Amazon moves in two months, NBC noted. This mega online shopping day spread to Russia and benefitted AliExpress Russia – which recorded almost US$250 million in 11.11 sales from 2019. Homegrown players have their own model on offer – such as local sellers and distribution and pick-up points. Ozon said they can deliver 50% of orders within 48 hours. AliExpress in response launched AliExpress Plus – a logistics scheme to cut delivery times. "We are now delivering parcels from the mainland to Russia in 10 to 15 days," the company said. On the logistics front, the JV has partnered with Russian Post, Sberlogistica and Cainiao (a subsidiary of Alibaba Group, main picture) to bolster points of delivery to 16,500.

The introduction of direct flights between the mainland and regional centres in Russia will serve Alibaba and other (potential) mainland players. Direct flights have been launched "from [the mainland] to Moscow, Novosibirsk (in Siberia) and Yekaterinburg (in the Urals region)," an AliExpress representative noted. Mainland manufacturers and sellers have traditionally dominated AliExpress' platform but the firm has also been focusing on finding more Russian sellers. Their signups of Russian sellers and manufacturers has grown 100 times since the JV launch in October 2019. "Our goal is to attract as many foreign sellers as possible, in order to increase [our offerings] and [improve] our delivery time," the Alibaba representative said.
Dual strength
Just a small proportion of Russian SMEs engage in e-commerce at present and domestic consumers hold historical distrust in e-currencies and digital payments. The JV of AliExpress Russia is trying to tackle both these problems. Russian partners can help a mainland firm move past language barriers and the challenge of localised marketing – the bulk of SME promotions are on social channels such as Instagram, Telegram and VKontakte (VK), Russia's answer to Facebook. Alibaba is supported by JV partner Mail.Ru owning VK, which boasts 85 million active users. Mail.Ru's CEO Boris Dobrodeyev told the FT last year that VK's goal is to be a one-stop portal for social media and shopping – similar to WeChat. "Imagine if you combine Alibaba and Tencent on one market – this is [what we're doing] in Russia," Mr Dobrodeyev told the FT. Mainland firms also have a competitive advantage in digital payments and contactless delivery. They have experience in the mainland – in a large country and sophisticated market where mobile payments and tech-driven deliveries already reign supreme. For market expansion, they can explore raising funds in Hong Kong, an international financial centre close by.
COVID-19 boost
The COVID-19 outbreak may well have fast-forwarded online business development. An April headline by the Moscow Times read "Coronavirus revolutionises Russia's retail scene." The outbreak forced Russia's retail players to move to digital – and online demand has skyrocketed. Ozon even capped prices to discourage gouging. The surge in online shopping for an array of products and home delivery of items and food has made it easier for consumers to shift to digital. During the first week of Russia's stay-at-home orders, data from online payments operator Yandex Kassa showed a 78% jump in online food orders. Television providers saw revenue double while sign-ups at gaming and educational platforms also rose significantly. Fundamentally, noted AliExpress Russia: "We expect the pandemic will change the attitudes towards e-commerce and help remove pre-existing barriers – psychologically and legislatively." "Most enterprises … are [now] entering e-commerce and adapting to the new reality. Such a sharp transition [will also] stimulate the development of logistics infrastructure – improving service and delivery control."
Open market
Russia's e-commerce market to date still has no dominant player – unlike say, Amazon in the United States. "Even the top players are only 50% of the e-commerce market. That's not sustainable. All of us are too small. You just need to grab the growth," Daniil Fedorov, Ozon's CFO told the FT. As the domestic marketplace enters a new era – of digital transition, consistent growth and improved connectivity infrastructure – the main players will be trying to catch the top share. Homegrown e-commerce companies are progressing but the entry of external firms into the Russian market should drive competition and provide better consumer choice and services.And Alibaba could capture a prime opportunity in this open market where there is no single player who has captured the lion's share. But in the end, it is "whoever has local customers and local infrastructure… that will win the market in the end," concluded Mr Shulgin.
Related link
AliExpress