The most recent edition of XTech, Japan's primary information and communications technology (ICT) event, drew on the sense of national optimism occasioned by the since rescheduled Olympic Games, while also being bolstered by a number of trends that have rejuvenated the sector overall. Most notably, in this particular regard, there are now more ways to collect information and a greater capacity for data storage than ever before. The question remains for many though: What do you do with all that data in terms of connecting, mining and, ultimately, harnessing it for the creation of useful services and products?The growing complexity of ICT means it has inevitably become more of a "hands on" sector, one where establishing a long-term relationship between customers and providers is the key to success. With many customers more likely to be paying a regular fee for services than paying for one-off products or consultations, the constant pressure providers have found themselves under has driven the need to develop and adopt automated solutions.
Data flood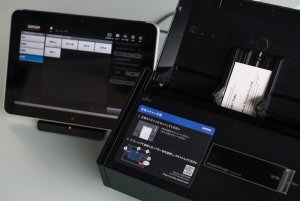 This had been given added impetus by the fact that any new innovation launched on the market potentially delivers floods of new data that have to be managed. The dawn of the self-driving car, for instance, will see massive amounts of sophisticated data having to be processed in real time. Perhaps a little more pessimistic than many others in the sector, Denso, an automotive-components manufacturer operating out of the central Japanese city of Kariya, still sees that particular challenge, however, as being at least 25 years away.One device already adding to the data flow, however, is Moptar, a motion-tracking system designed and built by Supreme Systems, a Tokyo-based high-tech business. According to Kiyofumi Okino, the company's General Sales Manager, the device basically allows retailers and brands to monitor the in-store behaviour of consumers.Expanding upon this, he says: "Essentially, the Moptar uses 2D and 3D sensors, 3D LiDAR, 3D stereo cameras and AI [artificial intelligence] to track the movements of people. It can be used to deliver a number of benefits, including 'insta-marketing', shop analytics, and promotion. The amassed data can also be used to analyse why people don't visit or buy something in a particular area of a shop. This can then be used to improve displays and layouts."Again, the system is predicated on initiating and sustaining a long-term relationship. Accordingly, Supreme Systems provides the equipment and tech support for a monthly fee of about US$1,100.Another Tokyo-based tech company adding to the data flow is Sansan, a business that harvests and digitalises the vast amounts of information on the millions of meishis (business cards) that are exchanged every week in Japan. For a monthly fee of about US$750, Sansan allows companies to properly access, organise, analyse and, ultimately, benefit from this potentially enormous data resource.
Holding the cards
Introducing this AI-driven, cloud storage-based system, Sales Development Manager Takuma Tadakoro said: "This is a very important service in Japan and, for our part, we have an 82% market share in business-card management services, which sees us work with many of the country's largest companies."Our service enables our clients to share contacts internally and boost referrals and sales. As we believe our AI offers greater efficiency than the human brain, it's our priority to deploy it as widely as possible."With an increasing part of human experience and interaction now subject to digitalisation, the demand for bigger, better and more reliable storage has inevitably soared. Looking to meet this need, two of the world's tech giants – Intel and NEC – have jointly developed the Intel Optane DC Persistent Memory System, an innovation both companies were on hand to present.Explaining that the unit was essentially a high-performance, high-density memory storage system that brought data closer to the processor, Hide Senta, NEC's Global Alliance Chief, said: "Compared with previous systems, four times as much can be stored in the same space. It's also faster in terms of the performance of its memory database and analytics and can hold more virtual machines and servers with much lower latency."
Going big
Overall, these kinds of technical refinements seemed to have encouraged some exhibitors to think big. Legoliss, a Tokyo-based marketing support company, for instance, had recently attracted major investment from Mitsui & Co, the Tokyo-headquartered industrial giant, and was attending the event to outline its take on the future of integrated marketing.Detailing its offer, Yuka Ito, the company's spokesperson, said: "While many agencies provide either technology solutions or marketing solutions, we provide both."Data on its own is confusing and maybe useless, but our team – many of whom have a high level of knowledge when it comes to decision-making, system planning and media – can create an environment where data is quickly turned into the kind of information that can be effectively used in marketing initiatives, both on and offline."While exactly how Legoliss goes about this wasn't entirely made clear, some clues might be gleaned from its partnerships with two California-based companies – Drawbridge, a designer of cross-device matching software, and Arm Treasure Data, a specialist in CDP (consumer data platform) solutions. According to Sean Valaninia, a marketing strategist with Arm Treasure, the key element here is centralising data.Expanding on this, he said: "The primary function of the Arm Treasure Data platform is to centralise and connect data from various sources. These sources could be data silos from within the company or from other kinds of marketing platforms."These days, a lot of companies have a huge number of different data sources. These include customer relationship management (CRM) systems, data warehouses, retail point-of-sale (POS) systems and social media platforms. For our part, we help stitch that data together, organise it and centralise it."
Costing poser
Because of the complexity and bespoke nature of such services, costs are hard to present upfront, something that understandably may become a barrier to winning business. By contrast, however, some exhibitors were keen to lead with pricing and work back from there.Tokyo-based internet-marketing company Tribeck Strategies, for one, offers Hirameki, an automated marketing service, for a monthly fee of about US$900. According to Yusuke Inoue, the company's Marketing Platform Sales Leader, this equates to about half the monthly charge levied by its nearest rival.Explaining how the company can afford to be so price-competitive, Mr Inoue said: "It's largely because of how effective we've been in streamlining and automating our service."On top of that, we have all the data management and data harvesting tools that companies need to be able to properly understand their customer base. This allows us to analyse data from a client's past marketing campaigns and create a bespoke package – including emails, websites and SMS [short message service] – that optimises their promotional activities and maximises their effectiveness."The 2019 edition of XTech Expo took place from 9-11 October at Tokyo Big Sight.
Related link
HKTDC Research