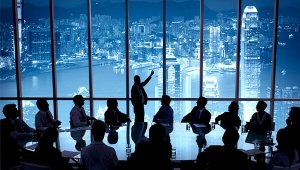 Work-from-home has become a hot topic since the Hong Kong Special Administrative Region Government brought in flexible work arrangements for civil servants and called on private companies to follow suit in order to reduce COVID-19 infection risk.Enterprises will inevitably encounter difficulties in implementing work from home but employers and employees can deploy information technology to maintain good communication at home and work efficiently. Positive side-effects include saving on office rents and taking advantage of the trend to strengthen online business and implementing digital transformation.
Smart office solutions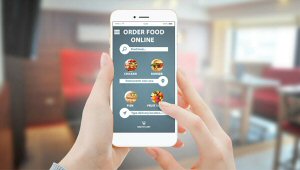 To reduce the risk of employees becoming infected while working in the office, more and more companies worldwide are expanding the implementation of home work. In Japan, Nippon Electric Corp plans to let 60,000 employees work remotely, while Japan Tobacco has lifted the maximum number of days to work from home.In Mainland China, the number of "remote office" Internet searches has jumped. Big-data analysis by Baidu showed searches related to remote offices increased 663% early this year. Interest was most concentrated in first-tier cities such as Beijing, Shanghai, Shenzhen and Guangzhou.Previously office-based companies have accelerated the pace of digital transformation and adopted more smart-office solutions, such as video conferencing systems and online commercial banking services. Sales representatives are looking for ways to market digitally, without having to visit customers.
Remote work cuts costs
Companies rolling out work from home need to develop guidelines, establish remote work arrangements and reporting mechanisms. Firms can monitor the status of their work through daily or weekly video or conference calls with employees. Some companies worry that employees will not be as efficient at work as they are at home. Some experts suggest companies switch to project-based models so employees can work more efficiently. Businesses can monitor the performance of employees to determine whether their work efficiency is up to standard.Industry commentators note the remote work trend has grown in recent years and see the COVID-19 outbreak making this trend more popular. High property prices in Hong Kong make commercial office space expensive and remote work could cut these costs. The outbreak has led people around the world to reduce outings, affecting many service providers and merchants. The online shopping trend has strengthened, however. Many businesses and merchants have taken advantage of the situation to expand their online business and turn the crisis into an opportunity. For example, some supermarkets in Hong Kong have launched a peace-of-mind package in their online stores after panic buying of staples such as rice and toilet paper led to stocks running low in some outlets.On the mainland, the Haidilao chain of restaurants have been closed since 26 January and sales have moved online. The latest data from mainland online retailer JD.com shows Haidilao's online mall sales started to rise on 20 January and turnover during the Lunar New Year period more than doubled month on month.Capitalising on the mainland's network of e-commerce and logistics providers, many other restaurants have also begun to go online and provide delivery services to drive business. Additionally, they resort to online channels to conduct promotion and communicate with consumers, such as by establishing groups. They also introduce new menus and offers such as discounts to draw in consumers.
Related links
HKTDC – protection measures
HKTDC Sourcing