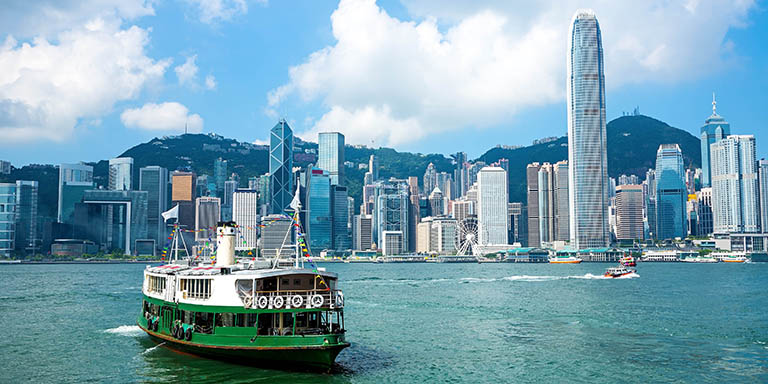 https://hkmb.hktdc.com/en/1X0AK3N4
Banks shore up SMEs
Hong Kong ventures win breathing space amid a slowdown in trade.
The COVID-19 outbreak has brought an abrupt slowdown in economic activity across the world, and particularly in East Asia. Outward-facing Hong Kong has a long history of nimbly adapting to challenges but the disease is unique in the speed with which it has taken hold. Small and medium-sized enterprises (SMEs) are especially exposed, and risk running short of funds amid thin turnover.

Leading banks in the city have responded with a range of special offers and concessions, aimed especially at SMEs with some offering special deals for producers of medical equipment. Banks are cooperating with the Hong Kong Special Administrative Region (HKSAR) Government in rolling out SME support.
Loan guarantee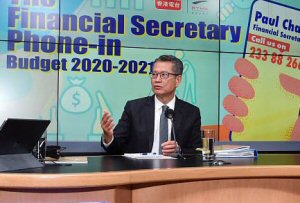 In the 26 February budget, [https://hkmb.hktdc.com/en/1X0AK1FI/venture-hong-kong/Trade-takes-centre-stage] HKSAR Financial Secretary Paul Chan said Hong Kong Mortgage Corporation Insurance Limited (HKMCI) would introduce a special 100% Loan Guarantee under the SME Financing Guarantee Scheme (SFGS). The new measure aims to alleviate the salary and rent pressures on SMEs affected by reduced income, helping minimise enterprise shutdowns and layoffs.

The Hong Kong Monetary Authority (HKMA) said the government loan guarantee is applicable to SMEs in all sectors with a total loan amount of HK$20 billion. Eligible enterprises should have been operating for at least three months as at end of December 2019, and have suffered at least a 30% decline in sales turnover in any month since February 2020 compared with the monthly average of any quarter in 2019. The maximum amount of the loan per enterprise is the total amount of employee wages and rents for six months, up to HK$2 million. An interest rate of Prime minus 2.5% a year will be charged. All guarantee fees will be waived. The maximum repayment period of a loan under the guarantee is 36 months, with an optional principal moratorium for the first six months, to lessen immediate repayment burden of the enterprises.

HKMCI hopes to roll out the scheme within one month after the Finance Committee of the Legislative Council approves the funding. The application period will last for six months starting from the launch of the scheme, and the date for receiving applications will be announced upon finalisation.

Outlining their efforts to ease financial pressure on Hong Kong businesses, especially SMEs, several banks recently released details of their relief measures, incorporating the government's initiatives.
Sector focused
Relief measures from banks also target specific sectors, extending the repayment period of trade financing facilities to align with the prolonged trade cycle for the import and export sector, letting customers convert trade financing lines into temporary overdraft facilities in order to manage their cash flow more flexibly. For the transport sector, banks have offered repayment holidays or principal moratoriums to some affected customers, including taxi and minibus operators, to help them overcome this difficult period.

HSBC said it would provide immediate liquidity relief of more than HK$30 billion for businesses of all sizes and sectors in coming months to help them cope with cash-flow pressure, market uncertainties and supply chain disruptions.

"Our community needs every bit of help at this unprecedented time. We are committed to supporting our customers and will introduce more initiatives that will provide near-term relief," said Diana Cesar, Chief Executive, Hong Kong, HSBC.

DBS Hong Kong has also introduced various relief measures to help SMEs address urgent cash-flow needs. "Just as we did during SARS [Severe Acute Respiratory Syndrome] in 2003, DBS Hong Kong is extending our full support to SMEs, with comprehensive relief measures to help our customers overcome the current challenges. DBS Hong Kong is standing by our SMEs and the community in the fight against the COVID-19 outbreak," said Alex Cheung, Managing Director and Head of Institutional Banking Group, DBS Hong Kong.
Loan backing
In addition to a range of concessions and offers to trade, retail and individual clients, leading banks made allowances related to the SFGS. HSBC said new applicants for loan products under the SFGS, including the 90% guarantee product, would enjoy a handling fee waiver and a subsidy of guarantee fee. The offer period would be extended to the end of December this year.

Bank of China (Hong Kong) (BOCHK) and Hang Seng Bank said customers who applied for the SFGS through them may apply for principal moratorium of up to six months, which could be extended a further six months. New SFGS applicants would enjoy a handling fee waiver for loan application and account opening. New applicants under the SFGS would enjoy a guarantee fee rebate of up to HK$100,000.

DBS would waive loan setup fees, account-opening fees for new customers and offer a maximum 50% rebate of the guarantee fee in the first year up to HK$50,000.

To ensure the supply of medical resources for protection against the epidemic, DBS and BOCHK said they would provide financial support to enterprises that manufacture medical and anti-epidemic supplies, protection equipment and pharmaceuticals to help them increase production capacity.
Related link
HKMA