BOTTLETOP, the United Kingdom-based luxury sustainable fashion brand with a global celebrity following, has made its Asian debut with a boutique in Hong Kong.Brand co-founder Oliver Wayman sees the city as an ideal launch-pad for Asia. "Hong Kong is a very dynamic city with a bold fashion identity," he said. "This made the city a perfect choice for BOTTLETOP's first Asian activation."BOTTLETOP was launched in 2002 with a mission to empower people and the planet through sustainable design and creative culture. The firm picked the sustainability-focused mall K11 MUSEA, on the Tsim Sha Tsui harbourfront, as the ideal location for the brand to tap into the growing eco-conscious mindset of Hong Kong consumers.The retail concept formed after co-founder Cameron Saul, son of luxury leather goods brand Mulberry founder Roger Saul, returned from a charity trip to Africa, where he had happened upon some Kenyan villagers who had designed and made a bag using recycled bottle tops.Back in the UK, the design was tweaked for European tastes, and lined with Mulberry leather off cuts. When the debut collection was launched as a fundraiser for the co-founders' charity, The Bottletop Foundation, the intent was to support artisans and fund health education for young people in Africa. But these bags became an international bestseller – Mulberry's most successful of the season – and an iconic fashion brand was born.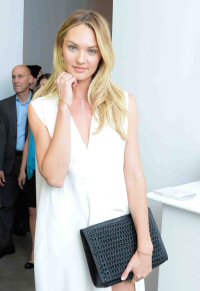 In addition to refining new ways to upcycle waste, the co-founders began working with a local pioneering farmer in Brazil to develop a line of Amazon Zero Deforestation leather to line the bags. Today, BOTTLETOP's distinctive chain mail bags, made from recycled metal ring-pulls and produced ethically by skilled artisans, are worn by celebrity fans as diverse as Emma Watson, Arizona Muse and Annie Lennox. The brand now has its own atelier and training programmes in Brazil and Nepal, and continues to source the finest sustainable and upcycled materials in challenged parts of the world.Meanwhile, The Bottletop Foundation continues to support young people in Malawi, Mozambique, Rwanda, Brazil and the UK. At the Hong Kong store opening in September 2019, Mr Wayman expressed his belief that the brand would resonate with the local community."Consumers are becoming more environmentally conscious by the day and Hong Kong is ripe for more sustainable brands entering the market," he said. "We are delighted to be bringing our line of sustainable fashion accessories to this audience."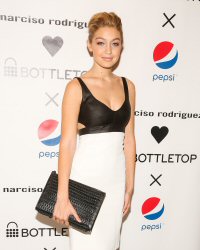 The store itself (main picture) epitomises the brand's DNA, its fittings made sustainably using aluminium, recycled acrylics and repurposed everyday materials. "We are proud to have collaborated with local street artist Boms on a bespoke mural celebrating Chinese calligraphy," Mr Wayman noted.The opportunity to anchor the brand in such an exciting new retail destination provided the impetus for BOTTLETOP to enter the Asian market, via Hong Kong, he added."K11 MUSEA is a really beautiful encapsulation of biophilia and cutting-edge design, and one of the most architecturally interesting newly constructed malls in the world," Mr Wayman said.Readers can find out more about the fashion world at
HKTDC Hong Kong Fashion Week
, and
CENTRESTAGE
, and sustainability at Eco Expo Asia.
Related link
BOTTLETOP