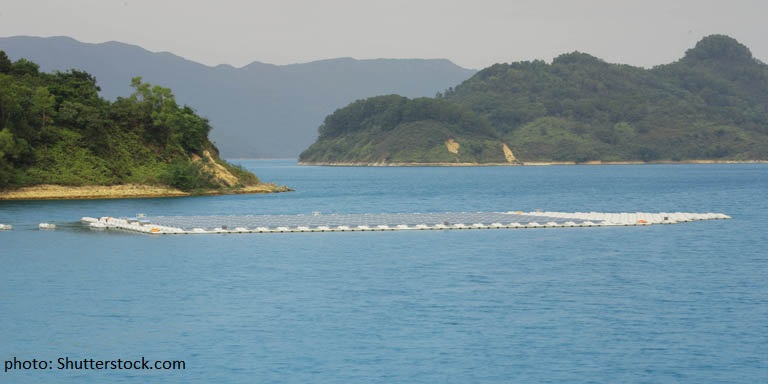 https://hkmb.hktdc.com/en/1X0AJDAN
Green power under spotlight
Delegates at a Green Council meeting urge Hong Kong to accelerate its drive towards renewable energy.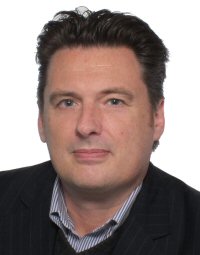 The world is rapidly moving away from carbon-based fossil fuels; as it seeks to become a centre for technical innovation, Hong Kong could be in the frontier line of this transformation.

At a seminar organised by the Green Council of Hong Kong, "Renewable Energy For Hong Kong: A Bright Future?", several authorities looked at progress in green energy across the world, and its applicability in Hong Kong.

Tom Uiterwaal, Chairman of Environment and Energy Business Council of European Chamber, pointed out that 67% of Hong Kong's carbon dioxide emissions came from electric power generation, making this the first priority when trying to cut emissions.
Coal to gas
He said the government intended to reduce the city's carbon footprint by as much as 70% by focusing primarily on switching from coal to gas burning for power generation. The government targets a renewable power capacity of 660 megawatts (MW) through its feed-in-tariff (FiT) system (1% to 1.5% of the total) by 2030, with 4MW installed so far. Mr Uiterwaal suggested the government to consider importing renewable power since limited space crimped potential within the territory.

A positive development after Hong Kong introduced the FiT was that the issue of renewable power is much discussed in a positive way and has become more tangible.

The United Kingdom derived one third of its power from renewable energy last year, including some imports, second only to gas. Austria moved towards 80% renewable power in 2018, and Denmark was at 75%. European countries pursue going towards 100% renewable using a wide range of solutions. Austria is focused on small-scale hydro as well as solar, wind and biomass.

Mr Uiterwaal pointed out that countries with well-developed renewable energy systems such as Germany draw on a wide variety of energy sources to generate FiT-qualifying power – such as solar, wind, small-scale hydro, biomass and more. He said Hong Kong should not see renewable energy as strictly local and limited to small Hong Kong. The city can import renewably generated power or feedstocks, such as biomass.
Cheapest power source
Michele Bina, Managing Director at Relisuco Renewables, noted the massive drop in prices of solar panels, especially over the past 10 years. This had come despite the absence of any scientific breakthroughs in the field (most modern solar panels still work on 1980s technology). He attributed the price decline to incremental improvements in technology, economics of scale as a result of massive demand and the move of most manufacturing to Mainland China.

In many countries, solar power is the cheapest form of electricity generation for new installations. The latest 2019 latest photovoltaic (PV) auctions for power output – in Portugal, Brazil and the United States came in at less than US$20 per MW hour (which equates to just 2 US cents per kilowatt hour). Costs have fallen 90% in 10 years.

The dominant form of PV generation today was developed in the University of New South Wales in the 1980s, Mr Bina pointed out. The sharp price drop had come because the technology is now open – patents have expired, reducing costs. Further cutting costs, government subsidies in European Union countries boosted demand. Finally, in Mainland China private-sector firms have rapidly moved into solar panel production, scaling up amid internal competition which has cut prices.
Efficiency key factor
Most PV panels convert just 22% of the solar energy landing on them into power, he said. However, over the past 20 years the number of researchers looking into PV power has jumped, which should speed up time-to-market for technologies that boost efficiency. The top lab efficiency now achieved in laboratories is 46%, he pointed out. The hard problem is producing such panels on an industrial scale, which produce power reliably for at least 20 years. Efficiency could be boosted close to 30% with tandem cells (two junctions); 25% is achievable today with bifacial panels that boost 20-21% efficiency to 25% in certain conditions with a single tracker., he said.

Other options include Perovskite panels – made with novel metal-organic compounds – could further boost efficiency. Further out, quantum dots can be fine-tuned to pick up appropriate light wavelengths.
PV assembly has not changed much since 1970s, he said. Epitaxial deposition of silicon-based panels from semiconductor industry could cut production costs.
Distributed generation
With lower prices, integrating PV panels into buildings has become attractive – as envelopes around entire buildings, not just on rooftops, for example. New technologies are rapidly improving output from solar farms. The use of smart sensors, multiple weather stations and survey flights by drones with infrared cameras all improve performance.

Distributed generation – which matches the naturally distributed consumption through smart grids – could greatly improve the effectiveness of power distribution, Mr Bina said. Storage in batteries is part of the solution but not the only solution. Lithium ion is likely to remain the dominant technology for storage as vehicle makers are pouring so much effort into it.

As an energy distribution technology, blockchain is much discussed. Longer term, it has massive potential.

Hydrogen is the ideal energy vector, Mr Bina said, as it can store terawatt hours and also carry energy through transport. In Hong Kong, Towngas fuel is already 50% hydrogen – if this hydrogen could be sourced with renewable energy, Towngas would cut 50% of its carbon footprint.
Storage on wheels
Following the conference, Mr Bina pointed out some more advantages Hong Kong had in expanding its renewable power. The city has one of the world's highest concentrations of electric cars. Should the electric vehicle fleet increase substantially, their batteries could store power from the grid at high supply/low demand times, and feed it back at high demand times. "If a good proportion of the more than 870,000 vehicles on Hong Kong's roads become electric over the next five to 10 years, and some of the battery capacity is made available for grid storage then Hong Kong could easily have 5% to 10% of its daily electricity needs stored in this way.

When it comes to renewable generators, PV panels floating on the surface of reservoirs alone in Hong Kong could easily supply 7% to 8% of Hong Kong's daily electricity needs; the Water Supplies Department has already installed experimental floating PV arrays at Shek Pik and Plover Cove reservoirs (main picture). This would be even more if enclosed marine bays were included.

"With some distributed effort on small and large rooftops and vertical building facades, solar PV could easily reach 15% of daily electricity requirements. It is not a technology challenge nor would one sacrifice one square foot of land that is not already occupied by an existing structure," Mr Bina said.

He recommended Hong Kong take part in the power-sector innovation which is sweeping across the world.

In the future energy will be the vector of a large number of services tied to smart contracts for example which in turn lead to opportunities to create other services in a virtuous cycle. Opening up the electricity market, as for any market, leads to innovation, efficiency gains and benefits for all stakeholders. There is plenty of evidence from open electricity markets around the world to prove this is real."

Green finance will be in focus during the Hong Kong Trade Development Council's Asian Financial Forum in January.
Related links
Green Council
European Chamber of Commerce Hong Kong