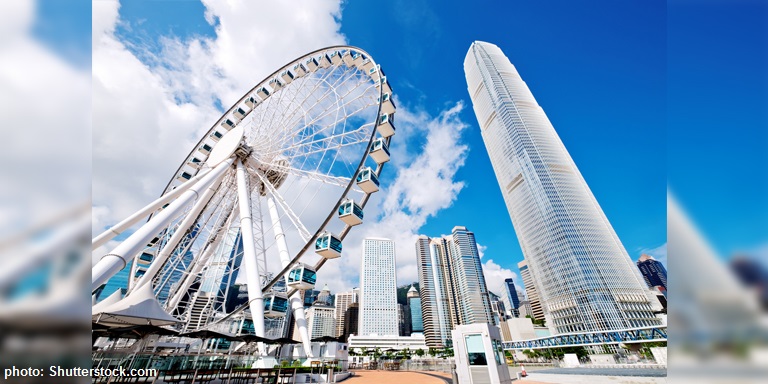 https://hkmb.hktdc.com/en/1X0AII4E
Special measures give boost to SMEs
Hong Kong companies are being offered a wide range of funding and support services as they battle continued headwinds.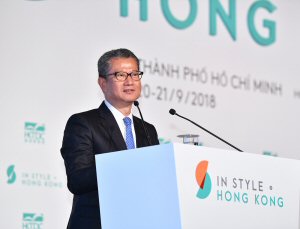 Hong Kong's small and medium-sized enterprises (SMEs) are facing strong headwinds in the face of the ongoing Sino-US trade dispute and a softening in the global economy. To offer support to SMEs, the Hong Kong Special Administrative Region (HKSAR) Government has introduced new measures, and is upgrading several existing measures, that can help companies reduce operating costs, improve capital flow and explore new markets.

On 1 August, the Trade and Industry Department (TID) of the HKSAR announced it was allocating HK$1 billion to roll out enhancement measures for two key SME support programmes – the SME Export Marketing Fund (EMF) and the Dedicated Fund on Branding, Upgrading and Domestic Sales (BUD Fund).

The ASEAN Programme under the BUD Fund will provide funding to individual non-listed Hong Kong enterprises to enhance their competitiveness and business development in the Association of Southeast Asian Nations (ASEAN) market. Enterprises can obtain a maximum funding of HK$1 million on a matching basis for projects aimed at developing their business in ASEAN countries. In addition, the cumulative funding ceiling per enterprise for the current EMF and the Mainland Programme under the BUD Fund will be doubled.

Paul Chan, Financial Secretary of the HKSAR, said the Hong Kong Mortgage Corporation has also brought in two measures to support SMEs. The first is to introduce a 90% credit guarantee under the SME Financing Guarantee Scheme. This guarantee can extend loans of up to HK$6 million to SMEs for as long as five years, exempting them from the requirement of at least one year of operating experience. This exemption also means they do not need to provide audited financial statements. "We believe that this move can be used by some people who are interested in starting a business, those with little business experience, and some professionals who want to stand on their own feet and obtain working capital through this plan," Mr Chan said.
Principal deferred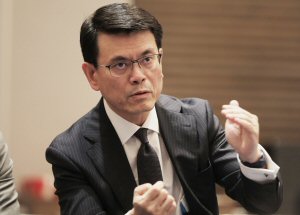 The second measure is the existing 80% guaranteed loan provision under the SME Financing Guarantee Scheme. This will be optimised to allow companies to defer the principal repayment for the first six months. Principal repayments will not begin until after the six-month deferred repayment of the principal period ends. If the firm needs a further extension, the company can apply for one more six-month extension, giving a total of 12 months. This measure took effect on 4 September and will be valid for one year.

The TID also has an SME Credit Guarantee Scheme, with loans adopting the same principal-deferred arrangement. "We are confident that these measures will further assist SMEs in responding to the need for cash flow in the current difficult economic environment," Mr Chan said.

Edward Yau, Secretary for Commerce and Economic Development of the HKSAR, said the government and some non-government organisations had set up a number of funding schemes to help enterprises expand their export markets, financing, application of technology and hiring of talent. The government will enhance the use and effectiveness of these funding schemes through publicity and fine-tuning, while authorities will closely monitor the needs of SMEs, and the difficulties they face, to continually review and improve the existing funding schemes.

To streamline planning, the government will integrate services provided by the TID's SME Funding Schemes, the Hong Kong Trade Development Council's (HKTDC) SME Centre, Hong Kong Productivity Council's SME One and the Hong Kong Science and Technology Parks Corporation's TecONE. The government will launch a "four-in-one" integrated service on 1 October, letting companies obtain funding plans at any of the enquiry points, and will set up a one-stop referral system to handle the enquiries of enterprises with a view to providing a more tailored service. The government will promote its funding support services by visiting chambers of commerce and meeting directly with SMEs. A dedicated service team to provide support on funding applications will introduce the new measures and provide enterprises with guidance on making funding applications.
Further fine-tuning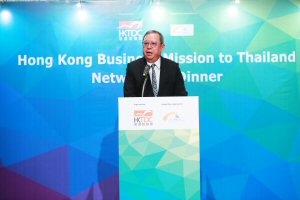 On implementing its facilitation measures, the government will further optimise the various funding schemes, including streamlining the application process, removing obstacles and relaxing the limitations set on the projects (such as relaxing the funding ratio of individual expenditure items and broadening the scope of business missions for funding). Providing a large proportion of upfront payments and online application services will help to make the funding scheme more suitable for SMEs.

HKTDC Chairman Dr Peter K N Lam said the Hong Kong economy is currently facing internal and external challenges that are having an impact on the city's SMEs.

"The HKTDC fully supports these new initiatives to help SMEs meet the challenges of future operation, financing and transformation. We will continue to find more business opportunities for SMEs and tide over the difficulties," Dr Lam said.
Related links
HKMC SME Funding Guarantee Scheme
HKSTP TecOne
TID SME Loan Financing Scheme