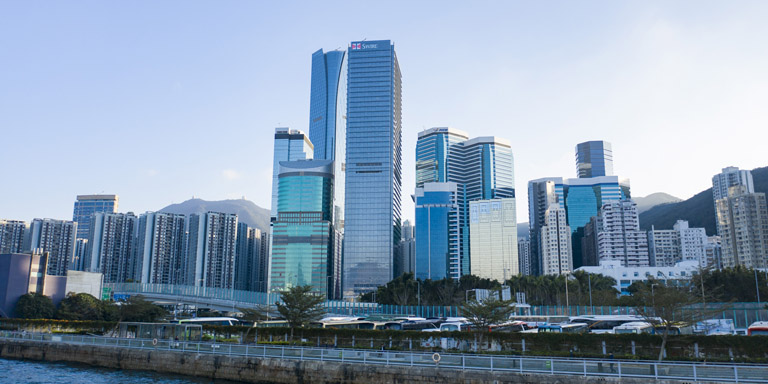 https://hkmb.hktdc.com/en/1X0AI6WM
Call of the east
A growing number of firms are moving to the east of Hong Kong Island, driven by more than just low rents and ample office space.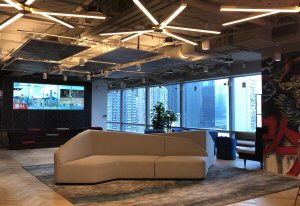 Hong Kong's newest business district, the gentrified area popularly known as "Island East" on the east of the city's main island, is shaping up to offer far more than just the lower office rents that have drawn companies from Central over the past few years.

In the modern buildings – primarily developed in Quarry Bay by Swire Properties – corporate tenants are investing in such highly designed interior fitouts that many offices feel more like a luxury hotel than a workplace. Once the staff and their clients step outside, there is also much to meet their expectations in terms of work-life balance.

Edward Noble, Senior Director of Hong Kong Markets at real estate services firm JLL, said cost has not been the only driver behind the exodus to the east of Hong Kong Island.

"A number of occupiers have relocated to accommodate headcount growth, or to upgrade ageing offices into new fit-for-purpose premises appropriate for current and future operations and working styles," he said. "Completion of the Central-Wan Chai Bypass (opened in January 2019) allayed concerns about travel times to and from the traditional CBD [central business district], and encouraged occupiers to press ahead with moves."

Mr Noble said most corporate tenants, when considering decentralisation, had two major concerns: losing clients or losing staff.

"As some of the early occupiers to decentralise successfully grow their businesses after leaving the core CBD, there is increasing evidence that the risk is not as great as perceived," he said. "The efficiency of the bypass, and increasing awareness and viability of Island East and Kowloon East [another rapidly expanding business district] amongst the business community, should see decentralisation accelerate subject to there being an adequate supply of premises for lease."
Attractive amenities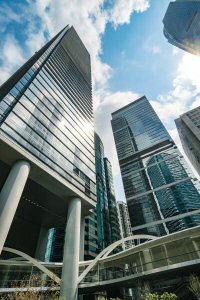 Mr Noble said tenant engagement initiatives hosted by the dominant landlord, Swire Properties, include lunchtime concerts, art exhibitions and children's theatre events. "These, coupled with the ability to play sports at nearby public football pitches, tennis and basketball courts, and access to outdoor running and fitness trails, gives Quarry Bay workers different options not always possible in other districts," he said.  

JLL itself has expanded this year to Quarry Bay, taking up two floors in One Taikoo Place (a total floor area of close to 35,000 square feet) to allow for future expansion.

Completed in September 2018, One Taikoo Place is Swire Properties' newest triple Grade-A office tower, which by November 2018 had achieved 100% occupancy. According to Swire, almost two-thirds of the tower's 1 million sq ft of premium office space had been leased by firms in the professional services sector, including legal, financial, insurance and consultancy services. Key tenants include accounting network EY, global law firms Baker McKenzie and Eversheds Sutherland, global asset manager AXA Investment Managers, and the Royal Bank of Canada.

Meanwhile, the Securities and Futures Commission (SFC) is confirmed as an anchor tenant of a neighbouring Swire Properties tower, One Island East. Currently based in Central, the SFC will move its headquarters to One Island East in 2020, taking up 195,000 sq ft on nine floors. 

"With its high-spec design and surrounding amenities, One Taikoo Place is helping challenge conventional norms of what a workplace can be," Mr Taylor said Don Taylor, Director, Office at Swire Properties. "We have no doubt that our latest office tower and the ongoing transformation of Taikoo Place will cement the district's status as a vibrant CBD."
Law firm sets bar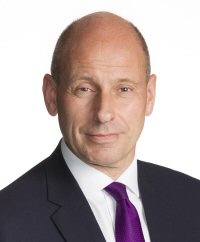 Global law firm Eversheds Sutherland took possession of its new office in July 2019. Stephen Kitts, Managing Partner, Asia, said that at about 22,000 sq ft, the workspace is about twice the size of the company's former office in The Landmark, Central, where the firm had reached capacity with no contiguous space available.

"Our accommodation requirements had evolved and we needed 'state-of-the art' premises to support more flexible working practices," he said. "Also, no new (or suitable existing) space was coming on stream in Central or adjacent areas such as Admiralty."|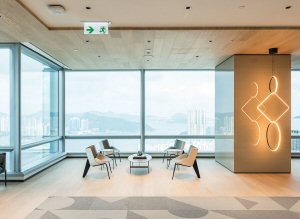 Mr Kitts said Quarry Bay in general is becoming increasingly attractive for firms as the sports facilities and other amenities "are simply unimaginable in Central". The building's location and high-end fitout will "set the standard for every other law firm in this city", he believes. "All of these factors are important in the ongoing battle for talent."
Discussions with clients in the early stages of the project showed that most applauded the move, Mr Kitts said. "A decade ago, there was a general expectation amongst clients that their lawyers would be situated in Central. This mindset has changed: clients are more flexible – a number have moved out of Central themselves. Technology has also played a key role. While face-to-face meetings will always be important for maintaining relationships, the detailed aspects of working on a deal can be managed just as efficiently, if not more so, by using the latest technology."
A right royal move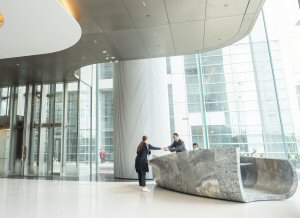 The Royal Bank of Canada has moved most of its Capital Markets, Investor & Treasury Services and Wealth Management businesses, which collectively employ more than 400 people in Hong Kong, from Central Plaza in Wan Chai and the Cheung Kong Center in Central to One Taikoo Place. "We have retained a presence in the Cheung Kong Center for some teams within Capital Markets and Wealth Management, and our Global Asset Management business," said Rod Ireland, Head of Global Markets, APAC.

The bank's move to the Taikoo Place business district "was driven by an opportunity to move into a new, premium building and create a space tailored specifically to our needs," he added. "We have taken up two floors at One Taikoo Place, which will foster a more inclusive environment and improve collaboration across our platforms. The new location complements our existing office in Central."
Mr Ireland said a large part of the area's appeal is its proximity to a wide range of amenities including public transport, a diverse range of restaurants, gyms and recreational facilities. "The business district has attracted a number of world-class tenants and we expect that to continue," he said.
Related links
JLL
Swire Properties
Taikoo Place