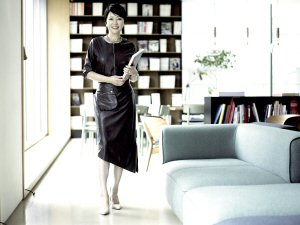 Asia-Pacific operator CEO SUITE has a network of serviced offices in prime locations around the region but Founder, President and CEO Mee Kim says the brand's latest offering in Hong Kong stands out. The premises are located at K11 ATELIER, a 66-storey, "seven-star" hotel, serviced residence and mixed-use commercial office tower on the harbour front of the Tsim Sha Tsui tourist district. Designed to integrate art, people and nature in one building, this new Hong Kong landmark is conveniently located near the Hong Kong Art Museum, the Garden of Stars (Hong Kong's answer to the Hollywood Walk of Fame) and the "A Symphony of Lights" nightly light and music show, with direct access to the Mass Transit Railway.Part of the Victoria Dockside project developed by local property giant New World Development, K11 ATELIER exemplifies the multitude of high-quality commercial spaces available in Hong Kong.When Ms Kim first saw the future home of CEO SUITE Hong Kong, she was astounded by the views. "We always pick the best location," the entrepreneur said of her serviced-office portfolio. "But at K11 ATELIER, nothing can beat the view. I couldn't leave the place!"
Location, location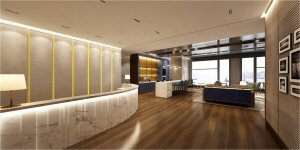 All of CEO SUITE's 21 centres are in high-profile buildings such as the Jakarta Stock Exchange, Shanghai World Financial Centre and the Parnas Tower in Seoul's Gangnam district.Ms Kim said the firm decided to move into the Hong Kong market when K11 became available."There is no point in seeing opportunity after you've missed it," she said. "I do believe in Hong Kong. We are aiming to build the best centre there." When Ms Kim established her company 22 years ago, the serviced office sector was far from the crowded marketplace it is today. The flexible workplace concept now has many operators but she believes CEO SUITE differentiates itself in several ways.There is definitely a need for budget providers but CEO SUITE targets executives seeking highly designed office premises and a full range of professional services. Ms Kim said offer clients "five-star workspaces with the most economic scale of budget" – a concept she personally developed."When you're expanding, you could easily expand through us – or downsize – without breaking a minimum lease term [of a regular office rental)," she explained. "CEO SUITE can be a permanent solution, or you could be with us for one day."
A cut above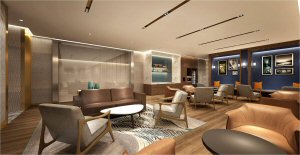 CEO SUITE's clientele does include start-ups and entrepreneurs but 80% of its occupants are multinational companies, she said. "A lot of Fortune 500 companies today are wanting to meet the requirements of millennials, such as more casual and open space – although we do have a dress code, and we maintain a professional ambience," she said.In addition to private offices, this newest CEO SUITE has a boardroom and zen lounge. The 25,000-square-foot space is highly designed because, "especially in Hong Kong, image is everything", Ms Kim explained. "You have to give a good impression to investors and the market, and for that you need strong support."The company even engaged a feng shui master in the design to give occupants the best chance of success.
Staying strong in tough times
Ms Kim understands the challenges facing businesses today. She has experienced many tough times herself, starting with how she came to establish her company in the first place. Out of work, pregnant, and unable to find an opening at her desired executive level, Ms Kim leveraged her previous business centre experience to start CEO SUITE in Jakarta in 1998 – a venture funded by the sale of her home.From the beginning Ms Kim targeted multinationals expanding into Asia, but no sooner had she started in Indonesia than the country was embroiled in violent civil unrest."Senior management [of offshore clients] didn't want to visit, so I introduced video conferencing," she said. "I hired a tech guy, an accountant, and provided all kinds of professional services for them, even payroll and banking."That first year was the most challenging of all Ms Kim's years in business, but also the most exciting. "By the time it was over, and so many other businesses had shut down, I was able to open a second location," she said.
Pathway to success
Now with two decades of experience under her belt, Ms Kim said there is no "secret formula" to running a successful serviced office operation – rather, it's a process of targeted strategies."I hire only industry experts in each country, and insist on a prestigious location," she says. "I provide all the services, facilities and luxury a CEO would expect – as if their office was a five-star hotel – and try to anticipate their every need. Everything adds up."Ahead of its soft opening on 19 August, CEO SUITE Hong Kong was already 30% booked. Now that she has a prime location in the business hub of Asia, Ms Kim, the Korean-born entrepreneur known as the region's "Godmother of serviced offices", has high hopes for its success.
Related link
CEO SUITE