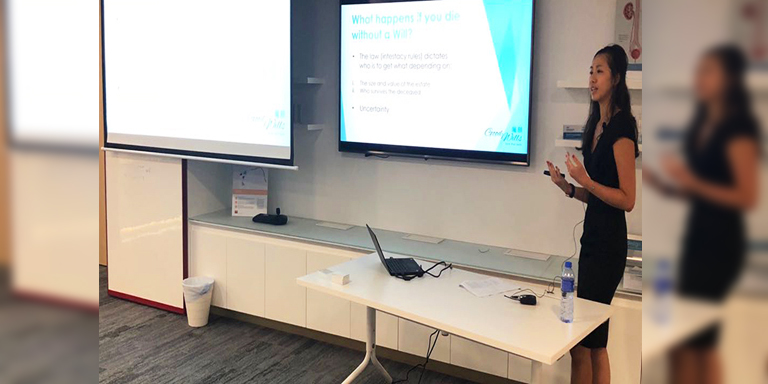 https://hkmb.hktdc.com/en/1X0AH5BA
Where there's a will, there's a way
Start-up Good Wills is encouraging young and old alike to draw up a legacy.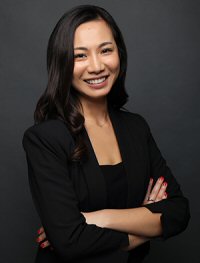 Drawing up a will is a commonplace task in Europe and the United States – about four in 10 adults have a will in the US while 45% of the United Kingdom population has made one – but having this paperwork in place remains a low priority for many Asians. Inspired to set up a will-writing business after her mother passed away, Amy Kwan, founder and CEO of new start-up Good Wills, hopes she can persuade more Hongkongers to protect their family in the event of their passing by ensuring the necessary documents are in order.

The start-up was launched in July 2018 by Ms Kwan, who previously worked as a corporate lawyer in areas including wills and estate and is also a trained solicitor, having practised in Hong Kong and Australia. She says a will is essential to everyone, no matter what stage of life they are in. "Each of us owns assets, be it your bank account or MPF [Mandatory Provident Fund – Hong Kong's compulsory pension fund], which would need to be dealt with if a person passes away. If you die without a will, not only will you have no say in the distribution of your estate, you are also causing unnecessary stress and uncertainty to your loved ones."

It may take some time to put your head around drawing up a will but the procedure of setting one up with a company such as Ms Kwan's is relatively straightforward. "I like to make the entire will writing process as simple as possible for clients, and provide a complimentary information session." Typically, the whole process can take as little as 15 days depending on the complexity of the will being drawn up, she said.
Breaking taboos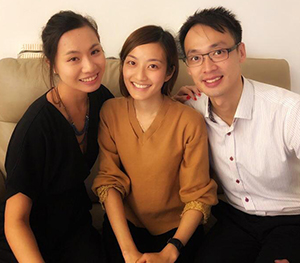 Asked why people are more reluctant to make a will in Asia than in the West, Ms Kwan attributed this to cultural differences. "In Hong Kong and Asia, people often avoid talking about death because they think it's taboo and might bring misfortune. I'm trying to make people aware that if they pass away, they can significantly reduce the grief and stress of loved ones by clearly assigning what their funeral wishes are, and where all their assets go to in their will," she said.

It's not only those who believe it's bad luck to talk about death who are reluctant to consider what happens if someone passes away, said Ms Kwan. "I once met a 22-year-old student, and she said the fact that her parents had put a will in place for her stressed her out because she did not want to think about death, although the parents were prepared to talk about it."

Having said that, Ms Kwan said some clients are more open to discussing the practicalities of their passing. "I have an 80-year old client who told me that she and her church friends openly discuss wills and death. She said they are not afraid to talk about it, because everyone will leave this world one day." One of her younger clients is a nurse in her 20s, who doesn't take life for granted due to the nature of her work.
Going beyond expectations
Ms Kwan said establishing a company is not difficult but maintaining the business is more challenging. "As a start-up company, of course, the first hurdle that you encounter is establishing your clientele and maintaining an amicable and an ongoing relationship [with them]. I understand that word of mouth is always the best type of marketing, and I try to go beyond my clients' expectation so they are willing to recommend my service to their family and friends."

Her experience as a corporate lawyer was beneficial when it came to establishing her own company. "As a lawyer, I had the opportunity to not only learn how a company is established procedurally, but through speaking with founders and directors of successful listed companies, and through the due diligence work I conducted on companies, I also got to understand the entire operation of a company and how to make a business successful," she said.

As a new business owner, Ms Kwan said there are many advantages to doing business in Hong Kong. "The procedure of setting up a company in Hong Kong is not difficult and it's inexpensive, too. The taxation is low and simple [to understand], and the legal system is well established in Hong Kong, which definitely is a bonus."

Good Wills is only nine months old, and Ms Kwan is confident there is still much potential to grow her business. Over the coming months, the entrepreneur will continue to raise awareness around the importance of having a will through social media, talks and seminars (main picture). She is also keen to join relevant organisations to expand her network and promote her business. "Talking to people, especially other entrepreneurs, can be very inspiring," she said.
Related link
Good Wills