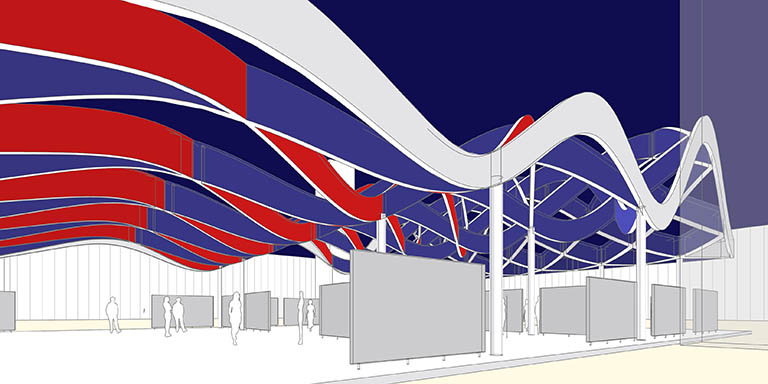 https://hkmb.hktdc.com/en/1X0AGTVQ
Taking inspiration from UK design
The Great British Design campaign will seek to increase creative collaboration between the UK and Hong Kong.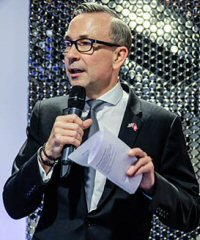 A year-long programme of events was launched last month to showcase the United Kingdom's expertise in design and increase creative collaboration with Hong Kong. Great British Design will be bolstered by the largest-ever delegation of British designers to visit Hong Kong, including architect Thomas Heatherwick, fashion designer Anya Hindmarch and design advocate and London Design Week co-founder John Sorrell. The pinnacle of the campaign is Business of Design Week (BODW), Asia's premier design event, for which the UK has been named official partner country. Paul McComb, Director General Trade & Investment at the Department for International Trade (DIT) of the UK, talks to Hong Kong Means Business about the programme.
Great British Design was launched last month. What does the campaign address and what do you hope it will achieve in its year-long tenure?
Great British Design explores the way that design and design thinking will influence the way we work, live, learn and play in the future. The campaign looks at how British design and designers are impacting businesses across the world, and especially in Asia, from innovative architecture to sustainable fashion. In addition to BODW, other highlights include Knowledge of Design Week in June and the reopening of the Hong Kong Museum of Art in November.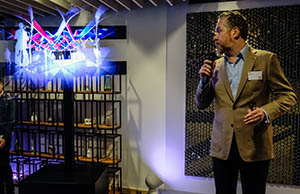 Aedas has created a 1,000-square-metre pavilion inspired by the geography of the UK in honour of its role as country partner for BODW. The pavilion will be mounted at DesignInspire, an exhibition of creativity to be held by the Hong Kong Trade Development Council from 5 to 7 December. What do you think it says about British design and how do you expect the pavilion to be received?
We're looking forward to seeing the physical result as the design plans by Aedas are truly outstanding and capture the essence of British creativity brilliantly. In the words of Max Connop, Global Design Principal of Aedas: "The concept for the UK pavilion represents a 'blend of science and nature'; the roof evokes waves, wind and sails, all of which represent the UK's deep relationship with the sea as an island nation, and its historic use of its waters as a passage to connect with the rest of the world." We hope the vision of the designers is enjoyed by visitors when walking through the pavilion at DesignInspire.

Thomas Heatherwick, Anya Hindmarch and Sir John Sorrell will be coming to Hong Kong as part of Great British Design. What will they be doing during their time here?
Sir John Sorrell will lead the biggest-ever delegation of internationally renowned British designers to Hong Kong. During BODW, this delegation will participate in a programme of citywide events, discussions, demonstrations and interactive experiences, where Great British Design will investigate how design and design thinking will affect how we work, live, play and learn in the future. We are hoping to bring to Hong Kong installations by our top designers, who are known for notable projects such as Anya Hindmarch's Chubby Hearts, which saw giant heart balloons suspended over London landmarks as a declaration of love to the city in 2018 as part of London Fashion Week.

The campaign aims to increase creative collaboration with Hong Kong. Can you explain how it plans to achieve that, exactly?
Our ambition is to enhance the prosperity of both Hong Kong and the [Guangdong-Hong Kong-Macao] Greater Bay Area through the sharing of leading design and design thinking, and heighten Hong Kong's position as a leading global creative hub. Through the Great British Design Campaign and the wide variety of events we will exchange ideas, network and explore new business opportunities.

What do you like about Hong Kong design and how would you define it?
The UK is inspired by Hong Kong's approach to cultivating the design community and as we know, Chief Executive Carrie Lam has placed design and the creative industries at the heart of her industrial strategy. The UK and Hong Kong are both leaders in the fields of design, and strengthening ties will offer mutual economic and cultural benefits. We have the pleasure this year of working together with the organiser of BODW, Hong Kong Design Centre, and co-organisers the Hong Kong Trade Development Council (HKTDC), and PMQ. We're all working towards the same goal and I'm excited about a year-long idea exchange between the UK and Hong Kong, which will boost opportunities for UK business and enhance the city's position as a leading global creative hub.

With the UK being a leading creative force globally, why would you say it is beneficial for Hong Kong and the rest of Asia to invest in the design industry?
We know there are many issues facing tomorrow's world, and by investing in great design, Hong Kong and the rest of Asia will be in a strong position to tackle these. Future issues the world needs to consider include: how technology has created new business models, industries and behaviour; what projected levels of urbanisation will mean for the way we live; how issues of sustainability and a growing number of discerning consumers will affect travel and consumption; and how academic research can help leading design industries gain a competitive edge for tomorrow.

Hong Kong's most significant industries are finance and logistics, and the creative industries still have much room to grow. For economies like Hong Kong, how financially viable is it to invest in creative industries?
The UK and Hong Kong are both leaders in the fields of design, and strengthening ties will offer mutual economic and cultural benefits, which suggest it's financially viable for Hong Kong to invest in the creative industry. Taking the UK's creative economy as an example, it has consistently been the fastest-growing sector in the UK for two decades, delivering over £100 billion (US$132 billion) to the economy. There is no reason why Hong Kong cannot generate the same levels of success.
Related links
DesignInspire
great.gov.uk