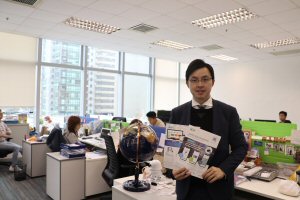 Exports have always been a main sector of Hong Kong and require a range of services – such as auditing, inspection, safety testing and supply-chain management – to ensure product quality meets international standards and destination-market regulations.Enterprises often devote much staff time and resources to dealing with such details as quotations, and cope with piles of documents. Spotting a market need, a Hong Kong start-up provides a one-stop platform offering standards-compliance solutions. The "value-for-money" service has won awards and expanded beyond Hong Kong, gaining the trust of overseas clients.Gary Lam, founder of International Compliance Workshop (ICW), worked in the testing and certification industry for 18 years before starting the business. He understands the needs of customers and knows the industry's blind spots. He saw the need for a professional, transparent and fair testing and certification platform. "This platform puts the certificates and data of different organisations on the same platform for management and analysis, and gives clients practical information, such as the regulatory requirements that countries have for various products." Mr Lam hopes the platform will lead to a virtuous circle for the whole industry, inspiring peers to work reciprocally and exchange resources, improving the quality of the platform.
"Putting the certificates and data of different organisations on the same platform for management and analysis" does not sound complicated but the path from innovative idea to actively offering services on the market was not simple. Mr Lam said digital transformation is the most difficult step. "First of all, we need to adjust the thinking of the company at all levels. We need to learn how to use the powerful Internet and cloud-computing resources to run our business and come up with solutions that truly meet market demands."
Any place, any time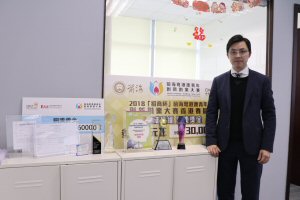 Gary emphasised that ICW is a neutral platform that integrates resources for testing, inspection and certification while connecting to different international testing organisations. The platform uses a big-data bank, artificial intelligence and services from a professional team to provide clients with data analysis and technical support. The ICW platform gives clients comprehensive and relevant information – they can accurately complete product testing, inspection and factory certification in a way that saves time, money and staff resources.He believes ICW's effective use of the Internet give it the edge over traditional testing and certification service providers, allowing users to apply for tests anytime, anywhere. "This is also why ICW has been able to quickly expand its business," Mr Lam said.
Easy access to attract global customers
Despite the bright prospects, ICW had teething problems when starting up. Mr Lam said potential clients found the platform concept too innovative – it could even be described as "unprecedented". He needed a lot of time to explain the concept and gain clients' trust. Winning several innovative technology competitions – including the Hong Kong ICT Awards 2018, JUMPSTARTER and China Merchants Cup – greatly boosted ICW's profile, eventually eliminating the bottleneck and attracting more clients to the service.Just three years old, ICW is already a rather renowned technology start-up in Hong Kong. At present, Hong Kong accounts for just 30% of ICW clients, while 40% are from Mainland China and 30% from Europe, the United States and the Middle East. "ICW's services go to 40 countries and the firm cooperates with different testing and certification organisations. Customers can use the ICW platform to handle all certifications in one stop," said Mr Lam. But for the customer, value for money is the decisive factor. In addition to providing convenient services, ICW helps customers find the best price, and wins high praise from users.
Hong Kong, Shenzhen complementary
ICW has also set up an office in Shenzhen's Qianhai special economic zone. Mr Lam stands by the decision despite the inconvenience of having two offices. He said the Guangdong-Hong Kong-Macao Greater Bay Area promotes mutually beneficial cooperation between Hong Kong and the mainland and greatly enhances development opportunities for start-ups."Hong Kong and the mainland have different talents," he elaborated. "They have expertise in different professional areas. In Hong Kong talents are more agile while those in the mainland are more diligent. Cooperation between the two places will yield twice the result with half the effort." He also pointed out that many mainland cities such as Shenzhen strongly support technology and software innovation, which benefits the company's development.
Trade shows open overseas markets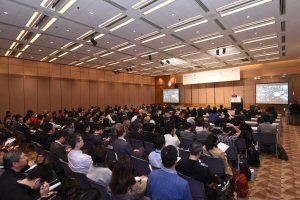 Mr Lam believes exhibitions are the most effective way to enhance the company's brand awareness and open up new markets. ICW participated in Hong Kong and overseas exhibitions 15 times. He especially appreciated the HKTDC Hong Kong Toys & Games Fair organised by the Hong Kong Trade Development Council (HKTDC). Attending the toys fair was a valuable experience for the company. "The number of visitors and traffic is satisfactory".

ICW will take part in the HKTDC Hong Kong Houseware Fair and HKTDC Hong Kong Gifts and Premiums Fair organised by the HKTDC in April this year. It will also participate in the spring and autumn editions of the HKTDC Hong Kong Electronics Fairs held in April and October respectively.Laying out expansion plans, Mr Lam confidently said ICW is conducting Series A financing, seeking to raise more than HK$20 million in an exercise expected to be completed in March. He hopes to lead the company into "unicorn" (US$1 billion-plus but unlisted start-up) status and achieve a five-fold increase in revenue within 2019.
Related link
ICW