https://hkmb.hktdc.com/en/1X0AGOPB
Experience Hong Kong, naturally
Country in a city beckons visitors and residents alike.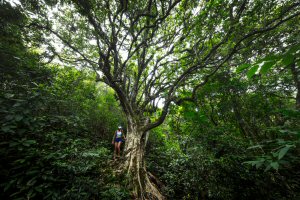 Spring is a wonderful season to go out and about in Hong Kong, as mild days and clear blue skies showcase the natural environment at its finest.

In this season of renewal, the Hong Kong Tourism Board (HKTB) has partnered with National Geographic to launch its 10th annual Great Outdoors campaign. Titled "One place, Two Perspectives", the campaign aims to increase awareness about the lush green landscapes and nature trails preserved on the city's doorstep.

Within the bustling Central business district, the mountains fringing the iconic skyscrapers provide more than a green backdrop to one of the world's most unique metropolises. They also hint that, despite its apparent urban density, about three-quarters of Hong Kong's land remains as countryside.

Within that is a landscape rising from sandy beaches to rugged cliff faces; across woodlands and grassy plains; through forest trails to deep canyons – providing habitat for a huge diversity of flora and fauna. For nature lovers of all sorts, the variety of scenic vistas in Hong Kong is rarely, if ever, matched in such a small geographical area.
Stunning scenery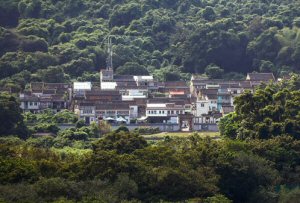 The campaign features 13 of the city's most stunning outdoor experiences portrayed in stories and images from National Geographic photographers and trail experts. An accompanying guide book, Your Guide to Hiking & Cycling in Hong Kong, lets everyone in on the best places to enjoy the visual dichotomy of Hong Kong.
Among the highlights, National Geographic award-winning local photographer Tugo Cheng takes his camera to historical Sam A Village to explore the indigenous culture there, and then onwards to the exotic plants and wildlife that thrive in Plover Cove Country Park.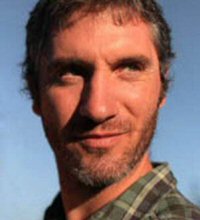 French photographer Matthieu Paley, whose assignments have taken him to far-flung corners of the globe, has captured the Hong Kong UNESCO Global Geopark's majestic volcanic rock columns on land before diving into the park's mesmerising aquamarine waters.

Mr Paley has lived in Hong Kong for nine years and is intimately acquainted with the city's natural landscapes. He believes no city can "quite compare" with Hong Kong for its beautiful environment.

"The proximity between a very dense urban environment and nature is striking," he said. The vertical urban high-rise development adds another enchanting element, Mr Paley added.

Trail runner Wyan Chow Pui-yan, who was the first local woman to win the Vibram Hong Kong 100 and placed 17th in the Ultra Trail World Tour, shares her insights on hiking and trail running in Tai Mo Shan Country Park, on the city's highest mountain, where spectacular views and sunsets are a sight to behold.
New discoveries
HKTB Senior Manager Market Development (India) Puneet Kumar said the campaign highlights a different side of the city.

"Discovering the new, unique and something unknown is a key interest of young and affluent travellers, hence, through this campaign we wanted to introduce a hidden side of Hong Kong – the Great Outdoors," he said.

"Unbeknown to most, Hong Kong is home to some of the best hiking trails and cycling paths that run through country parks, wetland nature reserves, serene beaches, rustic villages, quaint islands and historical landmarks, which are frequented by locals and adventure enthusiasts from around the world. Travellers will be amazed to find unspoiled nature and busy urban life in such close proximity to each other and we invite them to come and discover Hong Kong like a local."

Watch "Experience Nature and Culture in Plover Cove Country Park" video here: [https://youtu.be/MZq8NScpPTs]
Birds of a feather
The Hong Kong Birdwatching Society said spring is also one of the best times to witness the spectacle of about 90,000 migratory birds that winter in Hong Kong.


Every spring and autumn, these birds resume their long journey between Siberia and Australia, drawing birdwatchers from all over the world to the marshes and mudflats of the internationally acclaimed Mai Po Nature Reserve, and the Inner Deep Bay wetlands.

Related links
Hong Kong Birdwatching Society
Hong Kong Tourism Board