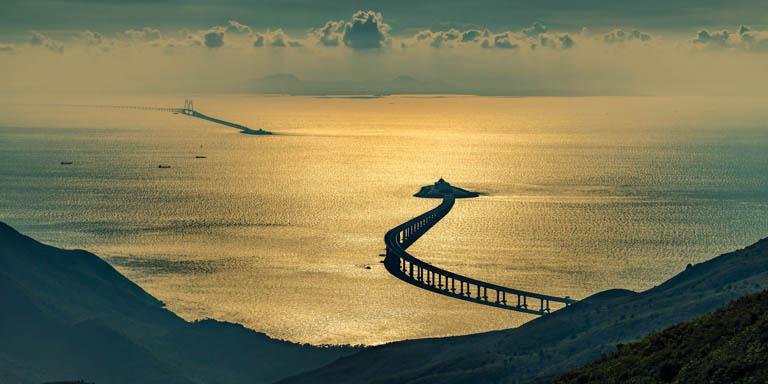 https://hkmb.hktdc.com/en/1X0AGLZA
Gateway to Belt and Road
Investors and traders can use Hong Kong as their stepping-off point.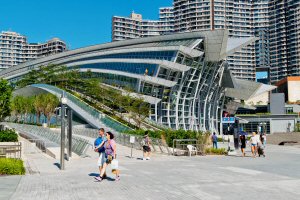 Launched by the Government of Mainland China, the Belt and Road Initiative envisions stronger economic, political, cultural and social ties between Asia and the rest of the world.

The initiative comprises both land-based links via the Silk Road Economic Belt and sea-based connections on the 21st Century Maritime Silk Road. The initiative offers global businesses unequalled opportunities for business and trade. Situated on the mainland's doorstep, Hong Kong gives investors, intermediaries and project owners a unique access point, helping them seize trade and investment opportunities the Belt and Road Initiative presents. Hong Kong enjoys an incomparable edge in this regard, thanks to its position as a global leader in finance and business, experience with many of the national and regional markets encompassing the Initiative, convenient regional and global connectivity and vast array of legal and dispute-resolution services.
Unparalleled access
Hong Kong is known as the gateway to the mainland, located in the southern part of the Pearl River Delta region, which is the largest and most productive manufacturing region of the mainland. Hong Kong's unparalleled access to mainland markets has been further enhanced since 2004 with the Closer Economic Partnership Arrangement (CEPA), which eliminates import tariffs from Hong Kong and provides preferential access for Hong Kong companies in 53 mainland services sectors.

Whether by land, sea or air, Hong Kong is well connected both regionally and globally. The new Guangzhou–Shenzhen–Hong Kong Express Rail Link offers quick service to and from the mainland, and the Hong Kong International Airport is only 30 minutes from the city centre. Hong Kong is also the centre of maritime trade in southern China, as it boasts one of the world's busiest and most efficient container ports and most goods are duty-exempt. As a logistics hub and an international trade centre, Hong Kong is well-positioned to facilitate cooperation among Belt and Road countries and regions.
Business centre
Since 1995, Hong Kong has been ranked as the world's freest economy by the Heritage Foundation. The city is the world's most services-oriented economy, with services accounting for more than 90% of its GDP (gross domestic product). Hong Kong's accounting, insurance, due diligence, tax and management consulting services have extensive experience working with global investors, lenders and public-sector entities. The city is Asia's second-largest private equity centre, a regional fund- and asset-management centre, and home to more than 150 international and local banks that are active in corporate loans, syndicated loans and project financing in the region.
Robust legal system
Hong Kong boasts a sound and independent judiciary and is a regional hub for dispute resolution. With some 900 solicitor firms and about 85 global law firms, many legal advisors in the city are familiar with the legal and regulatory landscapes of Belt and Road countries and regions, helping the city to play a pivotal role in the initiative.

Hong Kong has a predictable, simple tax system with rates that are among the lowest in the world. Since there is no capital gains tax, withholding tax on dividends or interest, sales tax, value-added tax (VAT) or estate tax, the city is a virtual paradise for business and trade. Filing is easy and direct, and there are generous allowances and deductions for filers.
Project planning and development
Hong Kong boasts an internationally recognised talent pool of workers and managers with highly sought-after technical skills, such as programming and data analytics, and a wealth of project management expertise in both local and global infrastructure projects. In 1984, the build-operate-transfer (BOT) approach was pioneered in Hong Kong and since then, the city has maintained a proven track record for world-class BOT projects and partnerships with both mainland and international infrastructure companies. Furthermore, the city's project-management and engineering sector is globally recognised for its high level of experience in advising and managing large-scale projects, both local and international.

This is an edited extract from the latest Hong Kong Trade Development Council Yearbook. See the full report here.
Related link
Belt and Road Portal

Hong Kong
Mainland China