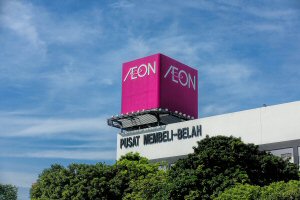 The Association of Southeast Asian Nations (ASEAN) has made remarkable progress in the past decade to become an economic powerhouse. ASEAN Secretariat data shows the region's combined gross domestic product was US$2.76 trillion in 2017, making it the world's sixth-largest economy. With an annual growth forecast of about 5%, ASEAN is expected to become the fourth-largest economy by 2030.As growing affluence continues to translate into spending power, ASEAN consumers are moving from buying basic necessities to discretionary items. Along with urbanisation, the rising number of residential property developments has boosted demand for housewares and small home appliances in major ASEAN cities. Home furnishings, furniture, kitchenware, tableware and home decorative items – such as ornaments, candleholders, clay pots, vases, cushion covers and rugs – are all in demand.Rising health consciousness and urban lifestyles are also expected to stimulate spending on modern small home appliances, such as air purifiers, electric fans, electrical toothbrushes, automatic coffee machines and cordless handstick vacuum cleaners. During 2012-2017, the combined retail sales volume of household appliances in Indonesia, Malaysia and Thailand expanded by a compound annual growth rate (CAGR) of 6.7% and amounted to 94.3 million units in 2017. It is expected to reach 121.4 million units in 2022.
To provide practical guidance for Hong Kong small and medium-sized enterprises (SMEs) in the houseware and small home appliances industry, this report explores the export potential of these products in selected ASEAN markets – Thailand, Malaysia, Indonesia and Singapore. The report evaluates the retail structure and distribution channels and provides a guide to the optimal market entry and marketing strategies. Extensive trade interviews and desk research were conducted to obtain concrete market and channel information from each researched country.
Market growth drivers and product trends
Urbanisation that brings about lifestyle changes, a general rise in domestic consumption, combined with the continuous reduction of trade barriers are key drivers for the growth in imported housewares and small home appliances in ASEAN.Minimalist Nordic design has influenced the design of furnishings, housewares, and home decoration items, leading the eco-friendly design movement and the application of in-home green concepts.Easily accessible health and wellness information has made healthy living a key focus of ASEAN consumers' purchase decisions, which results in the popularity of "food safe" materials for cookware and food contact articles, water filters, air purifiers, blenders and mixers.Innovative multi-functional home appliances, such as a 4-in-1 steamer, a sink built-in dishwasher, and a hotpot with grill pan, are desirable and welcome inventions to help ASEAN consumers make better use of limited home space.Higher electricity tariffs and increasing conservation awareness have spurred demand for more energy-efficient appliances.Younger urban generations favour exclusive labels with limited production, forcing manufacturers of housewares and small home appliances to find innovative ways to produce custom-made products at lower unit cost.Collaborations between established homeware brands and prominent fashion designers, which allow homewares companies to bring the designers' sense of style to their home products, have proven to be mutually beneficial for both parties, as consumers are hungry for a complete lifestyle experience.
Houseware and small home appliances distribution channels
Distribution channels are very diverse, ranging from home-lifestyle stores to home-improvement stores, as well as department stores, hypermarkets, home shopping, electrical appliances specialist stores, and more.A home lifestyle store aims to evoke a lifestyle that target customers are either accustomed to or aspire to. With artistic interior design, enchanting merchandise displays and attentive salespeople, a home lifestyle store creates a seemingly effortless yet completely fulfilling shopping experience.Home lifestyle stores sell a curated selection of home products and accessories that suggest a certain lifestyle with a specific audience in mind. Typically, these products are from different brands and designers. There is also a focus on experience through the store design, as well as the intermingling of products and additional elements, such as events or accompanying services.These stores are not interested in generic products that can easily be found in a regular store. Brands or designers have to offer limited editions or rare pieces specially designed for the store, appealing stories and histories behind the goods, an extra cultural element as well as products and designs that resonate with the store's theme and its customers' lifestyle.Furniture dominates but furniture and home-improvement stores also sell many types of household goods, ranging from kitchenware (utensils, dishes and cookware) and bathroom accessories, to tableware (knives, glasses, cups) and interior décor accessories (mirrors, rugs, pillows, curtains, wall art, vases, candles, candleholders) that contribute to a dream home.Some stores offer capsule collections in addition to regular furniture. Those capsule collections are exclusive for the store and not for commercial sale. Stores may invite established and emerging designers on a revolving basis, creating numerous immersive experiences that keep customers coming back.Before approaching these retailers, suppliers or designers need to identify what they are looking to purchase for upcoming seasons or what items their customers have been asking for that the stores are not currently carrying.Unlike furniture stores, home accessories and décor stores focus more on smaller home items. They give visitors easy home decorating ideas to bring character to a living space.These stores present items that go beyond mere functionality, serving to draw the eye and create interest. People tend to change home accessories and décor items more frequently than regular furniture.In order to satisfy the growing consumer desire for speed and novelty, stores constantly update their inventory with new arrivals, they therefore have a need to work with various designers in order to gain access to an array of styles and designs. Apart from well-known designers, they also seek new designers who can create something different and statement-making.Facing strong competition from e-tailers, bookstore chains have started to transform retail outlets into cultural and lifestyle destinations full of eye-catching presentations, giving customers an experience that goes beyond just book purchase. For instance, Thailand's leading bookstore chain, B2S (main picture), has developed the Think Space B2S project that offers a new feel and connects emotionally with visitors.The future success of bookstores depends on whether they can incorporate new features and improve their product mix to enhance the overall shopping experience. As such, they are actively sourcing new products with aesthetic appeal and unique concepts.Some department stores have transformed from brand showcases to a curation of lifestyle assortments across categories, bringing together cosmetics, clothing, home products and more.A department store's biggest asset is its card membership. Through customer loyalty programmes and good after-sales service, department stores cultivate and maintain strong relationships with these VIP members.Competition with global brands' own mono-brand stores and with their online experience are driving department stores to work with emerging brands to bring in unique product assortments.The advantages of selling to department stores are that suppliers can expect large volumes and sales turnover, greater brand awareness and validation, as well as more visibility to other buyers. The downsides are that department stores do not purchase wholesale, plus they require a higher commission and extended payment terms.Hypermarkets offer a wide variety of goods, ranging from household items and food to clothing and accessories. Their business model focuses on high-volume, low-margin sales. Their streamlined large-scale operation, which reduces unit costs, means hypermarkets offer consumers value for money.Hypermarkets are an effective channel to reach the large suburban populations in ASEAN, but key players such as Tesco, AEON and Lotte were forced to rethink their business models in response to the threat from online shopping.To improve product assortments and continue to grow merchandising of non-food lines to satisfy all the consumers' shopping needs in one trip, hypermarkets have a high demand for diverse household goods. The bestselling household goods in hypermarkets are cooking pans, kitchenware and gadgets, tableware, and cooking gifts sets.Targeting mostly housewives, home shopping is a convenient way to purchase housewares and home appliances for consumers who live in non-urban areas. Bestsellers offered through this channel are small home appliances, such as irons, fans, and vacuum cleaners, as well as food preparation and cooking equipment.TV shopping is an ideal channel to sell cooking equipment and kitchenware because these products can be demonstrated. The Thailand-based TV Direct distributes products through free TV, satellite TV, cable TV, and digital TV. It sources products direct from Mainland China through Hong Kong traders or distributors.24 Shopping publishes home shopping catalogue 24Catalog, which targets women aged over 30. Bestselling products include groceries, bedding, kitchenware, housewares, home appliances, electronics, exercise equipment and beauty. One of the "killer" best-selling products is a multi-functional home appliance, a hotpot with grill pan.The possibility for housewares and home appliances suppliers to show their goods to a nationwide audience through a TV channel or catalogue is an attractive proposition. However, not all products are suitable for these channels. Famous brands definitely have the advantage, while non-brands must have unique design, attractive features, and competitive pricing.Increasing tourism arrivals drive demand for new hotels, while busy urban life results in consumers eating out more frequently, both leading to growth in demand for kitchen equipment and utensils from the hospitality industry.In ASEAN, some local suppliers of cookware and kitchenware products for hotels and restaurants try to establish their own private labels by placing orders with mainland factories directly. Such businesses do not mind going through a Hong Kong company as they believe intermediaries in the city can better communicate with the factories in the mainland and conduct quality control, saving a lot of hassle. Major suppliers include Evergreen Intertrade, Seven Five, and Arctika.Countries with less severe physical infrastructure constraints, such as Malaysia and Thailand, are better positioned to benefit from the development of online shopping. Indonesia has strong long-term e-commerce potential given its large and rapidly growing middle class and young consumer market.Currently, no online platform has taken more than 20% of market share in any country. Current ASEAN online platforms include classifieds (Mudah and OLX), C2C (Tarad, Tokopedia, Bukalapak, Shopee), B2C (Lazada) and brands' own sites (indexlivingmall.com, powerbuy.co.th. and H&M Home) all emerging within a very short time frame. Legacy retailers like Central Group and MAP Group have also embraced e-tailing by creating their own online platforms.The high mobile-phone penetration in ASEAN, together with the fact that consumers are reluctant to share their financial and personal information online and that less than 20% of the population (except Singapore) use either debit or credit cards to make payments, explains why social commerce has become such as a booming phenomenon in ASEAN.Thailand is the biggest social commerce market in the world. Facebook has selected the country as the first test market for social commerce payments and Facebook Shop. However, social commerce is difficult to measure, because the negotiation and transaction happen online but payment typically happens offline.Social-media platforms such as Facebook and Instagram are ideal for selling housewares and small home appliances, through posting videos, Instagram Stories, and including links to shoppable content to allow smooth transition from browsing to buying. Social commerce presents a great opportunity for small suppliers or non-brands to test consumer markets in ASEAN.Electrical appliance specialist retailers remain the leading distribution channel for consumer and home appliances in ASEAN. In-store promotions and instalment payment schemes are major purchase-decision factors.As online shopping in ASEAN grows rapidly, electrical appliance specialist retailers are expected to respond by developing online sales portals and home delivery services that complement their physical stores. Manufacturers and suppliers can offer their unique home products to these online channels to gain access to the large customer base.
Market entry methods
Some home furnishing and accessory retailers have opened their own stores in major ASEAN cities while others expand through franchising. IKEA and Index Living Mall are major franchisors in this sector. Brands that have reasonable brand recognition, a proven business model, good revenue records and sufficient support for franchisees can consider franchising as a means of overseas expansion.Besides operating self-owned and franchised stores, routes into the ASEAN market are becoming more diverse and competitive for imported housewares and home brands. Selecting a distribution channel is an important aspect of building competitive advantage. Suppliers need to consider what a channel can offer, including location and reach, skills and resources, management costs and degree of control.Selling directly to retailers is possible if suppliers are willing to sell on consignment and accept extended credit terms. An overseas supplier must set up a local team to handle delivery to retailers' locations, merchandising and display, marketing and promotion, as well as providing on-premises sales.Selling through a local agent or distributor allows suppliers to start retail penetration without having to involve company resources in channel building. Distributors can help finance transport, handle customs clearance and manage inventory. An experienced local distributor with first-hand market knowledge is very valuable, as each ASEAN country has its own unique mix of ethnicity, language and religion.The downsides of working with a local distributor are that, in return for taking on the supplier's trade-related risks and burdens, distributors will expect heavy discounts and generous credit terms. Also, suppliers may lose some control of the way their products are marketed and priced, while distributors often demand a long period of geographic exclusivity.With the advent of emerging technology, brands no longer need to solely rely on distributors or retailers to stay in business. Today, many online marketplaces offer overseas suppliers an opportunity to sell direct to consumers. Notable examples are Lazada, Shopee, and Amazon Prime Now. Suppliers should also be open to the opportunities offered by social media, such as Facebook, Instagram, and LINE.Selling direct to consumers has many benefits. First, time to market is significantly decreased. Second, brands can have a complete control of their image and pricing. Most importantly, it allows brands to gain access to consumer data.
Be prepared!
In a world where customers have infinite choices, branding is a way to differentiate an offer from others – like a Panasonic rice cooker, a Dyson purifying fan, a Nespresso coffee machine, or a Wedgwood dinner set. Effective branding elevates a product from being just one commodity among many identical commodities, to become something with a unique character and promise. An effective brand should be associated with the company's core values and align itself? with its product development goals.Difficulty in obtaining trade finance is restricting the export potential of small businesses in Hong Kong. However, nowadays SMEs can find institutes to fund retail orders, based on the purchase order or invoice from an overseas buyer.E-commerce sellers cannot accept overseas orders until they find an answer to cross-border payments. Payment solution providers who offer a one-stop secure online payment service that supports multi-delivery channels and multi-currencies can help. AsiaPay, NTT Com Asian, and 2C2P are just some examples.Hong Kong companies widely use regional e-fulfilment hubs combined with cross-border shipping to operate e-commerce sales into the fragmented ASEAN markets. Many companies chose Singapore as a regional e-fulfilment hub because the city state is particularly cross-border friendly, with low customs tax close to zero, mature infrastructure, and transparent customs regulations. Malaysia is another choice of regional distribution hub, as land is much cheaper and operational and labour costs are substantially lower than in Singapore.The millennial generation is the largest demographic group in ASEAN and the most powerful consumers. Millennials are seeking authentic, honest brands and products that match their values and attitudes and resonate with their aspirations. They do not just want a functional product, they want a product with a story. Engaging them is about adapting to the evolving media landscape and reaching out through relevant content and storytelling.Exhibiting at a trade show allows suppliers to meet prospective customers or partners and to reconnect with former clients. There are plenty of exhibitions and trade fairs relating to home living, housewares, and small home appliances held in major cities in the region.Other marketing avenues include hosting a pop-up shop in retailers' stores and social-media marketing. Facebook is a top choice for marketing home and kitchen supplies. It offers a wide variety of advertising and post types for advertisers to choose from, as well as the option to target specific demographic groups. Facebook's behavioural targeting allows advertisers to target users that are more likely to purchase based on their past behaviour.The design elements of a product are valuable assets for any company. The owner of a registered industrial design has the right to prevent third parties from making or selling articles bearing the same design. However, businesses have to strike a balance between obtaining industrial design protection and accelerating the product design and development process.Purchase the full research report.
Related link
HKTDC Research