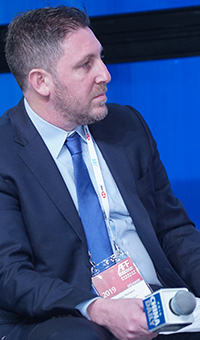 "You can make impact, or make money" appears to still be a common view in the investment community – and one which raised many hackles at the recent Asian Financial Forum (AFF), organised by the Hong Kong Special Administrative Region Government and the Hong Kong Trade Development Council (HKTDC).
Panellists at the "Unleashing Impact Investing" discussion at the forum, co-hosted by China Daily Hong Kong, pointed out that there was no sense in separating investments which had an impact – also known as environmental, social and corporate governance (ESG) investing – from investment which "made a profit". The discussion chimed with the overall theme of AFF 2019 – Creating a Sustainable and Inclusive Future.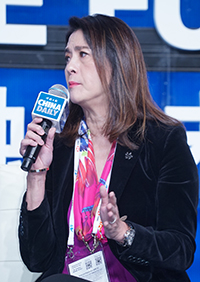 Panel Moderator Alfred Romann, Contributing Editor at China Daily, pointed out that Hong Kong supplies a large pool of capital, but this pool needs to meet many needs.
UBS Wealth Management Asia Pacific Co-head Amy Lo said many investment professionals – 85% of them in the case of Hong Kong – regarded impact investing as important, but just one-third of these "put their money where their mouth is" and followed an appropriate strategy. A family firm investor had told her that "investment and charity are separate" but she told him impact investing is not "charity" – investing for good did not mean sacrificing returns. He had then come around their way of thinking. Investor education is important, she said.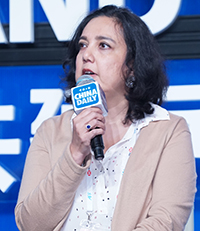 Contrasting Views
AVPN Chairperson and CEO Naina Subberwal Batra used a "left brain, right brain" analogy to describe the thinking many people in the investment community still have. But education was needed to tell investors that there was not a choice between "doing good" and "making money" – they could do both.
Geert Peters – Executive Director and CFO of CLP Holdings, Hong Kong's largest power utility – pointed out that power utilities have to invest for the long term, with 20-year horizons for generating assets common. Transparency is vital to ESG investing and firms should provide ample data, he said. CLP had committed to reducing its carbon dioxide output by three quarters by 2050. To do so required target impact investments. They would not, for example, invest any more in coal-fired generation in Hong Kong. Natural-gas-fired electricity generation is twice as efficient as coal in terms of carbon dioxide production.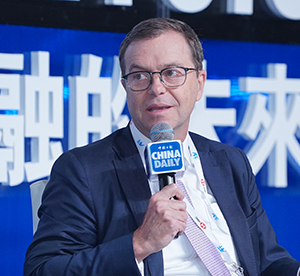 Mr Peters said CLP had a large proportion of "retail" or general-public investors, one-third of the shareholder base. The company – with stock code "2", one of the oldest in the city – has the biggest annual general meeting in the world. These investors rely on CLP to provide adequate dividends so the company needs to be careful with its annual returns.
Ronie Mak, Managing Director of Annie Chen's family office, RS Group, said impact investors faced a challenge to justify their stance. But it was not true that ESG investing meant poor returns – the key was in strategy, investing in strong ESG equities. Initially, this called for a lot of investments in Europe, since Hong Kong companies lagged in this area, but RS Group is keen to counter capital outflow and keep their investments in Hong Kong.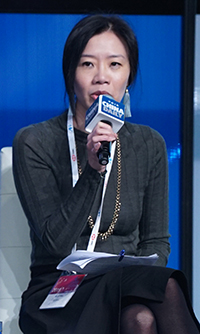 Providers of financial information also needed to start looking through an ESG lens. Investors needed to see products with a track record, Ms Mak pointed out. ESG investors also needed to create a peer network among themselves. She said Hong Kong had an unusually high proportion of private investors, who hold as much as one-third of assets under management, higher than the equivalent figure in overseas markets such as the United States.
Ms Mak said the Hong Kong investment community needed to embrace impact investing or face the risk of capital flowing out of the city in search of sustainable returns.
New Generation
Ms Lo said a US$400 million discretionary portfolio launched by UBS Wealth Management in Asia had been well received but the investment process needed to be improved. Next-generation investors were more receptive when it came to ESG, especially when looking at food and energy stocks as these have a strong environmental impact.
She suggested that a good way to present sustainable investment was by not asking the question "why invest in sustainable assets?" but by posing the reverse question: "why invest in unsustainable assets?"
See a video of the discussion.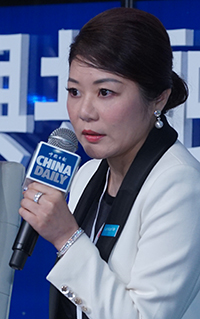 United Nations Children's Fund (UNICEF) Hong Kong Chairman Judy Chen said her organisation concentrated on making the world better for children – they set their priorities and measure their returns in terms of the best outcomes for children, which means everyone's investment in the future.
Mr Peters said returns matter but investors should not look on returns in narrow terms. Credit agencies are now looking at sustainability returns. When weighing up the returns from photovoltaic solar power against coal for power generation, for example, solar wins in the long term. CLP has also put a lot of resources into education – partly to offset the shortage of electrical engineers in Hong Kong.
Ms Batra said that while environmental impact and the quality of corporate governance were relatively easy to assess and measure, it was necessary to come up with a set of metrics for social impact.
Related links
AFF