Regulators, investors and customers often require companies to follow sustainable, environmentally friendly policies as environmental, social and governance concerns grow. But these terms mean different things to different people – or organisations – and comping up with a comprehensive and unambiguous taxonomy is no easy task.
In 2012, the Climate Bonds Initiative developed a green taxonomy as a voluntary guideline for the green bond market. Over the decade since then, it has evolved from a market-led tool to one that is increasingly led by governments. More than 20 jurisdictions ranging from Mainland China and ASEAN to the EU have established or are developing a green or sustainable finance taxonomy or similar classification schemes.
Climate Action Plan
In 2021, the Hong Kong Government announced Hong Kong's Climate Action Plan 2050, which set out four strategies for carbon neutrality by 2050 – net-zero electricity generation (main picture shows solar panels on New Territories houses), energy saving and green buildings, green transport and waste reduction. The financial sector has a key role, directing capital flows towards sustainable investments and away from high-emitting industries.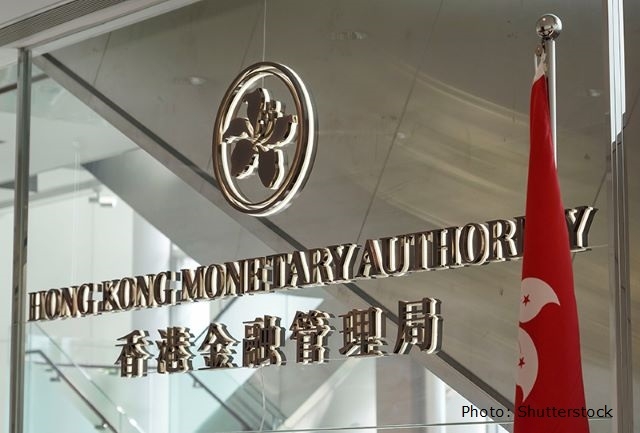 Given the critical role a green taxonomy can play in shaping green financial markets, the Hong Kong Monetary Authority (HKMA) has commissioned Climate Bonds Initiative to work on a green classification framework for adoption in the local market. This will help underpin Hong Kong's instrumental role in bridging green financial flows between the mainland and the rest of the world, strengthening Hong Kong's status as an international green finance hub.
The HKMA has released a paper outlining the structure and core elements of a proposed prototype framework and gather feedback from market stakeholders on how to improve the prototype.
The taxonomy should provide financial sectors professionals with consistent and internationally recognised definition of "green" and "environmentally sustainable" economic activities, the HKMA said. It would be guided by scientific principles and accommodate other green definitions globally.
Paris Agreement
The HKMA said the proposed taxonomy should align with the Paris Agreement to hold global temperature increases at less than 1.5C above pre-industrial levels by limiting greenhouse gas emissions.
To ensure compatibility with other taxonomies, the taxonomy takes into account those in other jurisdictions, particularly the mainland, EU and ASEAN.
The HKMA said the taxonomy would be a multipurpose tool that could be used for a variety of objectives. These objectives would include steering the market and providing guidance, frameworks and standards for all stakeholders including issuers and investors. It also helps to avoid greenwashing and to increase capital flows to green projects as more stakeholders and institutions strengthen sustainability efforts on. It can also be used to provide better clarity when complying with other frameworks such as the international Taskforce on Climate-Related Financial Disclosures (TCFD) recommendations.
The taxonomy was also designed to attract international climate-oriented capital. A local taxonomy which is interoperable with international standards and other recognised taxonomies could increase investment flows into the domestic market and support domestic borrowers operating on global markets.
When adopted by financial institutions the taxonomy would enable and harmonise data disclosure. The taxonomy will allow funds to benchmark the share of green investments and assets in their portfolios.
Financial professionals will also be able to assess environmental risks and risk mitigation options. Compliance with the taxonomy criteria can provide valuable information on climate-related risks for risk assessment specialists within the financial sector.
The taxonomy would also provide governments with a tool to define target activities and develop support policies to achieve a jurisdiction's emissions reductions targets in line with the goals of the Paris Agreement.
Related links
Full document
SMEs have map for ESG maze