Financial Secretary Paul Chan addresses the gala dinner which hosted 300 business leaders, government officials and representatives Hong Kong and France.
A key player in the European Union and vital link between the continent's Germanic north and Romantic south, France and its glittering capital Paris are always on the agenda for anyone dealing with the EU.
The Hong Kong Trade Development Council (HKTDC) chose Paris as the first post-pandemic venue in Europe for its Think Business, Think Hong Kong (TBTHK) mega promotion, held on 19 September.
Aiming to promote bilateral trade and investment between Hong Kong and major international partners, TBTHK attracted more than 1,300 participants. Over 1,000 participants attended the full-day symposium at the Carrousel du Louvre to explore developments and opportunities in Asia.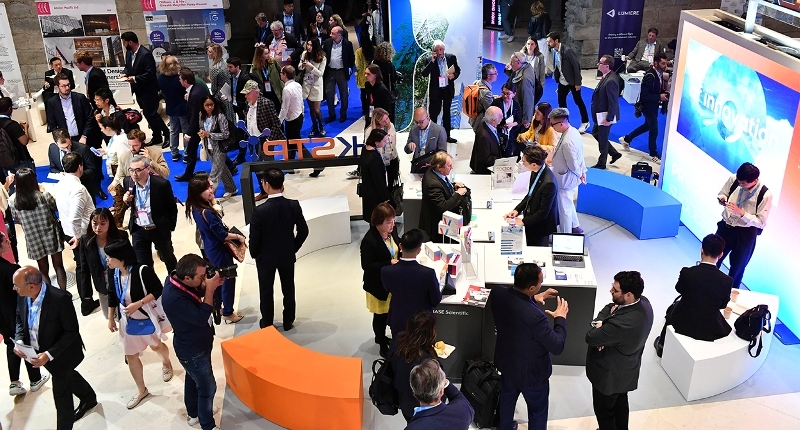 More than 130 senior executives, investors, innovators, start-ups and professional service providers joined the TBTHK promotion, making it the largest Hong Kong delegation to Europe since the pandemic.
Dr Peter K N Lam, HKTDC Chairman, Paul Chan, Financial Secretary of the Hong Kong SAR and Olivier Becht, France's Minister for Foreign Trade, Economic Attractiveness and French Nationals Abroad, attended the opening ceremony.
Dr Lam said: "The event marks the first large-scale promotional activity organised by the HKTDC in Europe since the end of the pandemic, highlighting the importance of the long-standing business relationship between Hong Kong and France."
Mr Chan remarked that Hong Kong's relationship with France remained strong, as the two places maintained a trade volume of €9 billion (US$9.6 billion) last year.
He told French businesses that Hong Kong was back: "Let me tell you that we have now recovered, as an economy and as a community. Yes, Hong Kong is back, open, re-connecting with a world of business. Our streets and shops, restaurants and bars, galleries, museums, theme parks and country parks are again filled with people and the many pleasures of life in a world city at the creative crossroads of East and West."
Mr Becht said: "France is honoured to have been chosen to host the first Think Business, Think Hong Kong promotion in Europe following the end of pandemic. Hong Kong remains a great part of the Greater Bay Area and represents many opportunities for French companies."
Leaders of the French and European business communities highlighted how Hong Kong has positioned itself as a frontrunner in innovation and technology, sustainability and creativity, leveraging its rule of law, robust finance sector and excellent connectivity
The symposium's plenary session discussed the global economic outlook, advantages Hong Kong offers international businesses to achieve global success and how businesses can tap Asian opportunities via Hong Kong.
During the panel discussion on seizing business growth in Asia, business leaders representing chambers of commerce, professional services and biotech, among others, shared how they translated their business ideas into real opportunities in Hong Kong.
A thematic session co-organised with the Hong Kong Monetary Authority on green and sustainable finance opportunities in Asia highlighted how Hong Kong as a major financial hub in Asia has been actively invested in green finance development in recent years. It also discussed how foreign businesses, including French corporates and investors, can leverage Hong Kong's financial platform and be part of a bigger growth story.
Another thematic session co-organised with PMQ Management on Co-creating a Dynamic and Sustainable Creative Industry for the Future highlighted Hong Kong designers' creative journeys and discussed the mindset needed to integrate sustainability into products and services for maximum impact.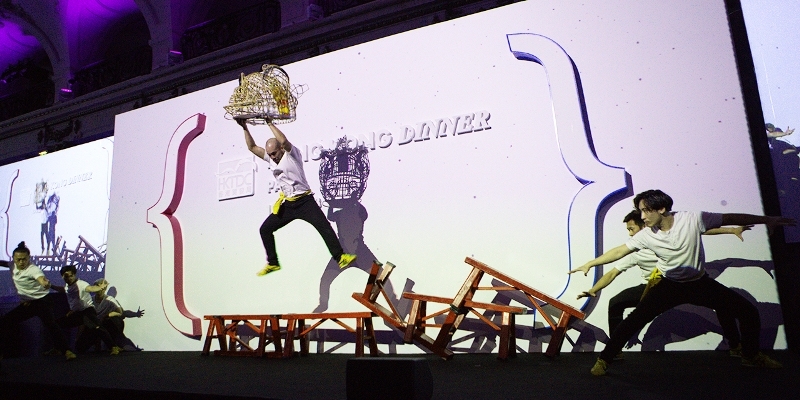 The symposium generated more than 300 on-site business matching meetings between French and Hong Kong companies and brought together 32 exhibitors from diverse sectors from Hong Kong and France.
Following the symposium, a gala dinner at Pavillon Cambon Capucines was officiated at by Mr Chan and Valerie Pecresse, President of the Ile-de-France region. It was attended by some 300 prominent business leaders, government officials and representatives from the Hong Kong and French business communities.