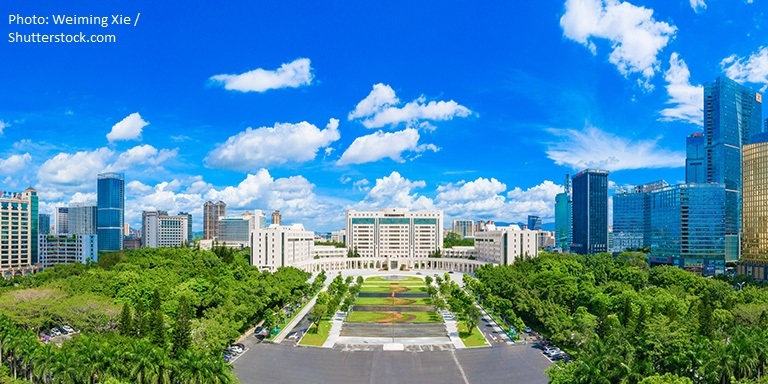 https://hkmb.hktdc.com/en/k2BF0p54
SMEs bounce back
With their pandemic recovery well under way, Hong Kong enterprises are now looking at expansion, with many targeting the GBA.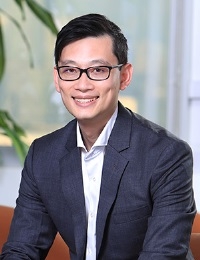 Hong Kong-based small and medium-sized enterprises (SMEs) are continuing to display resilience, with almost half those questioned in a recent survey planning for post-pandemic growth. The 2022 Hong Kong Business Outlook Study from American Express, conducted by the Hong Kong Productivity Council, shows these bullish enterprises are looking at cross-border expansion, with the Guangdong-Hong Kong-Macao Greater Bay Area (GBA) the most popular target (main picture shows Huizhou).
Tony Tsai, Vice President & General Manager, Global Commercial Services, American Express, explains the reasons behind the optimism revealed in the survey.
What key discovery did the survey reveal?
Of more than 1,000 businesses of different sizes and across industries surveyed, nearly half of the SMEs –  48% –  expressed that their businesses have returned to or surpassed the level before the pandemic, which is much faster than the large enterprises (39%). Overall, SMEs are also more optimistic on their 2022 revenue and profit prospects than large companies, by a margin of 91%, versus 75%. Nearly half of all companies surveyed expect their revenues, profits and annual budgets in the coming year to either increase or remain unchanged in 2022.
What do you think fuels this optimism?
Overall, local enterprises share a bullish sentiment on the business outlook for the coming year. Two-thirds of the surveyed companies (66%) have proactively expanded or plan to expand their markets outside Hong Kong. Over 40% of them consider Mainland China the most popular market for expansion, driven by a core factor of broadening their customer base.
Where do SMEs see the most potential?
Among the 66% of local firms looking to capture cross-border opportunities, half are eyeing the GBA, significantly surpassing other regions including East Asia (15%), Association of Southeast Asian Nations (ASEAN) countries (12%) and Europe (12%). In addition to expanding their customer base (62%), the assurance of securing raw materials/product supply (12%) and cost savings (12%) are the key factors to their expansion plan into the mainland.
Any fresh strategies in this renewed push?
Almost two-thirds (64%) of respondents said they had leveraged technology to cope with the business environment under the new normal. Promoting their products and services on online channels and/or social media, offering online products or services and applying technology to streamline internal operations are the top three strategies being adopted. This showed that companies are now willing to take advantage of digital transformation to meet evolving customer needs. Besides, 48% of SMEs and 27% of large enterprises said they plan to boost their investment in technology in 2022, mainly for upgrading their systems, technology application, IT equipment and network security.
Did any other insights come to light?
With half of the companies surveyed stating that they have encountered some cash-flow problems, the pandemic has highlighted the importance of cash-flow management and financial flexibility. It is evident some are still facing a certain degree of challenges.
More than half of the companies (52%) regard government funding as the most helpful support to cope with cash-flow problems, followed by new impetus in business sales (35%) and rent concessions (29%). While companies using business and corporate credit cards as payment tools value the clear financial overview they provide, only 3% of those companies leveraged such payment vehicles for longer credit periods. This suggests that companies have not fully utilised financial tools available in the market to allow greater financial flexibility for their businesses and maximise their potential.
What was the main takeaway from the survey?
It is heartening to witness the strength and resilience of local businesses despite challenging times. Our survey results are truly a show of confidence and positivity in Hong Kong's business outlook in 2022, expressed by the companies we surveyed. While they have embraced new strategies to grow and thrive, the economic effects of the [COVID-19] pandemic linger. Financial flexibility remains vital for them to keep their businesses robust and capitalise on the opportunities ahead.
Related link
American Express Hong Kong
Business Management & Consultancy
Finance & Investment