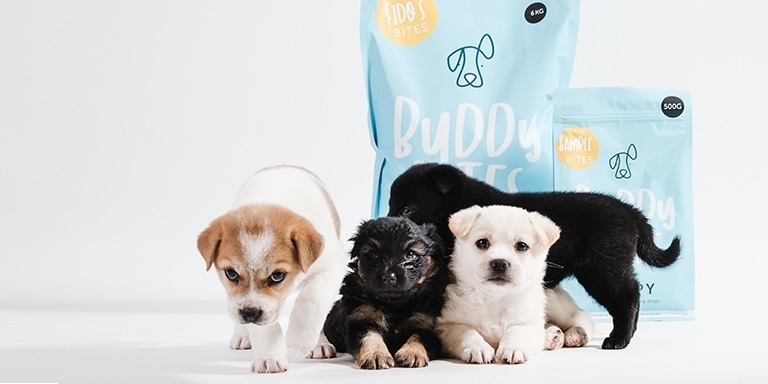 https://hkmb.hktdc.com/en/hbE4hAk5
Pet project has legs
A dog-food subscription service quickly found favour in Hong Kong after launching at the height of the pandemic.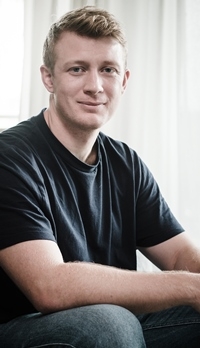 Supplying food to Hong Kong's dog shelters is a major motivation for dog food subscription start-up Buddy Bites, which donates 1 kilogram of food for every 2kg it sells. A handful of Hong Kong e-commerce sites sell other brands' dog food on their sites but Buddy Bites is the only dog-food subscription service in the city – and customers have welcomed its philanthropic principles.
Founded by Ryan Black and Chris Lee in 2020, the business has flourished during the COVID-19 pandemic as dog food buyers switch to e-commerce sites, said Mr Black, who gave up a real-estate career to focus on the start-up. Developed with two Hong Kong veterinarians, the premium kibble is made by the world's largest dog-food supplier in Belgium. It undergoes stringent laboratory tests at source and in Hong Kong before being delivered to four-legged customers.
What led you to set up Buddy Bites and what do you offer customers?
The pet food market is monopolised by multinationals and there are not that many small brands. We saw that as both a challenge and an opportunity. Convenience is the main value-add, as customers can let us know how much kibble they need and when they want it delivered. We want to surprise them, so there's a welcome box with the first order with gifts like a bowl, dog-food scoop and treats from other brands. Our data also enables us to capture the dog's name, so each bag has the dog's name on it. We provided customers with a Halloween box and a bone stocking at Christmas last year. That [level of customer service] is something that big brands can't compete with.
What gave you the dog-food subscription service idea?
I was doing an MBA and looking at direct-to-consumer business models such as [shaving brand] Harry's. I went to Chris's house one day and saw that he had got 25kg of dog food, having just adopted a dog from a shelter. I asked where he'd got it from, and it was quite a convoluted route. That was a bit of a eureka moment, and we began exploring direct-to-consumer business models for dog food. As Chris had adopted two pups from Catherine's Puppies, he was keen to give something back. We felt that this wasn't just the right thing to do but also a good selling point for the business. Within six months, we had the right product, and immediately presented it as a subscription service that gives back.
How did you develop the kibble recipes?
We work with the largest supplier of dog food in the world, as we knew that they could scale with us. We have a couple of vets onboard as consultants and collaborated with them to formulate something specifically for the Hong Kong market. Analysing our customer data, we found that there were a lot of poultry-based allergies in Hong Kong, which is why we added a lamb recipe to the existing duck recipe. As soon as we added the lamb recipe, customer retention improved.
How do you ensure product safety?
We test the food at source, then at the Eurofins lab in Hong Kong. Most people test food at origin, but not after it's been transported. We test for salmonella and e-coli, which are the biggest cause of pet-food recall, along with things like the product's vitamin D levels.
What is the brand focus?
The focus is on the dog food, although we've added some training treats and dental sticks to the site, with poo bags and a branded bowl coming soon. A lot of people asked about cat food, but we're still a young, small, challenger brand so having a focus is helpful. There won't be any move towards apparel, as we're primarily a kibble brand.
What is trending in Hong Kong's pet industry?
There's a demand for higher quality products, and cheap supermarket products are seeing less growth than premium dog food. Some young people are delaying marriage and kids and getting dogs first, and they want high-quality food. In addition to this premiumisation, there's the emergence of e-commerce. In 2019, the Hong Kong government said that around 5% of dog food was sold via e-commerce, which is baffling as it's a heavy product. Now with the emergence of brands like ourselves, people are moving from offline to online shopping for their dog food. I'd say around 10% of dog owners in Hong Kong now buy food online.
Is dog ownership increasing in Hong Kong?
Yes, there's been lots of adoptions in the last 18 months, perhaps because people are still unable to travel. You see a lot more Hong Kong mongrels than you did, say, 10 years ago. There aren't that many dog parks, but restaurants are becoming more dog friendly.
How has the pandemic affected your business?
It's been beneficial, as our customers might not have been as open to e-commerce. Platforms like Deliveroo and Foodpanda have seen massive growth of late. COVID has put some pressure on the supply chain, and being a subscription business we don't want to run out of food! Overall, though, COVID has benefitted us as lockdowns drive consumers towards e-commerce.
What's your focus for the business in 2022?
We're putting out another recipe, adult salmon and sweet potato, in two months' time and adding a couple more products. Over the next six months, we want to focus on our retention rate and getting out in front of as many people as possible, so dogs try our kibble and we can get owners on board. Singapore is next on our list, as it's a similar market to Hong Kong. We hope to launch there in May this year.
Related link
Buddy Bites