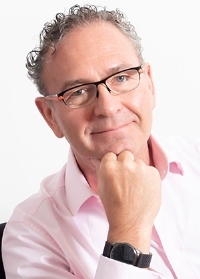 The alternative investment industry in Hong Kong has remained resilient in the face of the COVID-19 pandemic, with Securities and Futures Commission (SFC) data showing assets under management (AUM) rising 21% to HK$34 trillion (US$4.33 trillion) in 2020. Meanwhile, private banking and private wealth management enjoyed a year-on-year increase of 25% to HK$11.3 trillion in 2021.
To guide the sector towards future opportunities and cement Hong Kong's status as a leading global financial centre, the Alternative Investment Management Association (AIMA) has produced a blueprint in collaboration with PwC Hong Kong. Michael Bugel, co-head of APAC at AIMA, outlines the key findings in a report titled "Alternatives in Hong Kong: Building on the City's Strengths".
Why did you produce this report?
We wanted to provide an overview of the many opportunities that Hong Kong can offer the financial services industry, including a range of areas where the city can grow over the short, medium and long term. AIMA, as the global representative of the alternative investment industry, encourages continued dialogue between policymakers, regulators, asset managers, investors and service providers to support the long-term growth of the alternative investment sector in Hong Kong. We believe that, collaboratively, stakeholders can secure Hong Kong's future as a leading global financial centre.
What was the report's role in this dialogue?
The report expounds upon six pillars we have identified as critical to the continued growth of Hong Kong's alternative investment sector: the rule of law; taxation system; regulatory environment; talent pool; capital markets; and proximity to Mainland China.
What is the current state of the alternative investment industry in Hong Kong?
The sector has experienced remarkable growth in Hong Kong. The city manages the lion's share of alternative assets within the Asia Pacific region, with more than 740 alternative asset managers having established offices here. The city is also home to more than half of the region's major hedge funds. However, Hong Kong still lags the New York metropolitan area and London in terms of AUM.
Is the gap with New York and London closing?
Hong Kong sits comfortably in third position globally. However, the city's total AUM has much more room to grow given the increase in wealth that the mainland and the wider Asia Pacific region has enjoyed. Between 2009 and 2020, billionaire wealth in the mainland grew 12-fold. By comparison, billionaire wealth in the United States and United Kingdom grew less than three times. This significant shift in global wealth is not yet reflected in the growth of Hong Kong's alternative investments sector.
How can we achieve this goal?
Now is the time for all stakeholders with skin in the game to collaborate on how to strengthen Hong Kong's strategic blueprint to attract – and retain – alternative asset managers to ensure Hong Kong continues to be a leading international financial centre in Asia. In the face of today's ever evolving challenges, more must be done to maintain the city's competitive advantages, to build an even brighter and more resilient future.
Why are you confident this potential can be realised?
Looking beyond the pandemic, Hong Kong is well positioned to leverage its unique position as a bridge to both global markets and the mainland, as well as utilising its other strengths, such as transparent regulation, deep capital markets, judicial independence and simple taxation. In order to support the growth of the sector, policymakers, regulators and market participants have a unique opportunity to make alternatives more accessible, and to strengthen Hong Kong's status as a hub for alternative asset managers and investors in APAC and globally.
Related links
AIMA Hong Kong
PWCHK