As the post-pandemic world takes shape, exhibitors and buyers are flocking back to physical exhibitions. At the same time, lifestyle and licensing-product suppliers are adapting to profound shifts in buyers' tastes and priorities.
These trends were noticeable at last week's Hong Kong Gifts & Premium Fair; Home InStyle; the Hong Kong International Home Textiles and Furnishings Fair; Fashion InStyle; the Hong Kong International Printing & Packaging Fair as well as the Hong Kong International Licensing Show, organised by the Hong Kong Trade Development Council (HKTDC).
The events attracted nearly 56,000 buyers from over 130 countries and regions. About 60% buyers were non-local, coming from mainly Mainland China, Association of Southeast Asian Nations (ASEAN), Taiwan, the United States, Japan and Korea. The concurrent Asian Licensing Conference also invited about 30 global industrial giants and insiders to share insights.
InStyle launches
Sophia Chong, Deputy Executive Director of the HKTDC, said: "The development of the creative and knowledge-based economy has become a major driving force for global economic growth. For the first time in April, the HKTDC held seven major lifestyle and licensing events concurrently. The Hong Kong Houseware Fair and the Hong Kong Fashion Week were rebranded as Home InStyle and Fashion InStyle respectively, offering more diverse creative products to international buyers; while the Licensing Show was repositioned to cover multiple lifestyle categories."
The six exhibitions, the physical editions of which have just concluded, attracted more than 4,100 exhibitors from 23 countries and regions.
Exhibitors, buyers bullish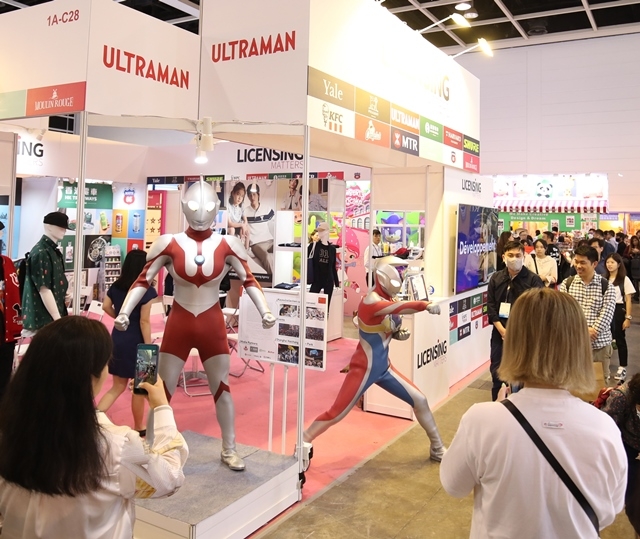 Commissioned by the HKTDC, an independent research agency interviewed around 850 exhibitors and buyers during the events. Over half of the respondents (52%) expected the relaxed quarantine measures and restoration of business travel worldwide would have a positive impact on business and sales, while nearly 70% expected business and sales would be back to pre-pandemic levels within 6 to 18 months. Most buyers also said Hong Kong (85%) and the mainland (60%) were their top choices for trade-fair participation.
The respondents also believed that the Northern & Western Europe (21%) and ASEAN countries (15%) would be their new target markets in the next two years, and they were optimistic about the growth prospects.
Regarding product trends, respondents at Home InStyle predicted sleek and simple design (41%) will be in high demand, while respondents at the Gifts Fair foresee sustainable products (61%) to be market trend. Products with the greatest growth potential are gardening, camping & outdoor products (24%), eco-friendly products (20%), health & wellness products (18%) and kitchenware & tableware (18%); while for gifts, prospects are best for sustainable gifts (26%), advertising gifts & premium (25%) and tech gifts (23%).
Visitors flock to joint exhibitions with onsite orders
More than 320 exhibitors gathered in Hong Kong to showcase over 550 brands and intellectual property (IP) items at the three-day Hong Kong International Licencing Show (HKILS). The concurrent Asian Licensing Conference (ALC) brought together some 30 experts in the field from across the world to discuss hot industry topics including opportunities and strategies in global licensing, market trends, consumer patterns in the post-pandemic era and key factors that drive market development, facilitating cross-disciplinary collaboration through licensing.
HKTDC Deputy Executive Director Dr Patrick Lau said: "The Hong Kong-Mainland China border reopening facilitates business flow and provides strong support to the city's export growth and economic recovery. We are pleased to see that Hong Kong continues to play a key role in linking the mainland and abroad in the licensing field, demonstrating the substantial potential of the global licensing industry."
Diverse licensing opportunities
Hong Kong has long been Asia's licensing hub and a major IP centre in the region. The HKILS and ALC provided a platform for international licensing practitioners to network with industry professionals and help companies expand their business into Asia.
Market insights
Mr Lau Chun, Raistlin, JP, Under Secretary for Culture, Sports and Tourism, Culture, Sports and Tourism Bureau, The Government of Hong Kong Special Administrative Region of the People's Republic of China, was guest of honour at the opening ceremony. He said: "The further development of e-commerce amid the pandemic facilitates the development of international licensing businesses, with more and more brands and properties investing in e-commerce to extend their customer base for licensed merchandise. The Hong Kong SAR Government has been strengthening our protection of IP rights, building our capacity by training more IP professionals and widely promoting Hong Kong's IP trading and professional services through various activities."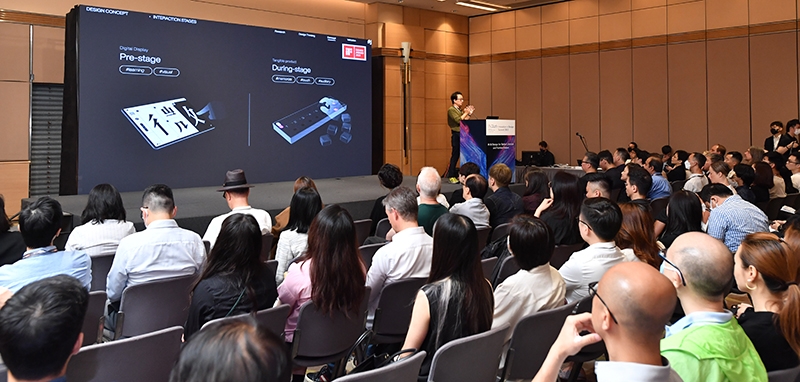 Brand licensing promotes traditional Chinese culture
As a centre for art and cultural exchange between China and other economies, Hong Kong helps promote Chinese culture to international markets. Mr Kong Lun, Deputy Director-General of the Department of Hong Kong, Macao and Taiwan Affairs of the Ministry of Culture and Tourism, People's Republic of China, said at the launch of the Mainland China Pavilion: "The Ministry of Culture and Tourism attaches great importance to the integrated development of culture and related industries.
"In recent years, we have been actively developing the brand licensing industry, strengthening the development and transformation of IPs with Chinese characteristics, empowering the physical economy with brand licensing, boosting domestic consumption and enhancing the cultural values, creativity and added values of related industries."
Related links
Hong Kong Gifts & Premium Fair
Home InStyle
Hong Kong International Home Textiles and Furnishings Fair
Fashion InStyle
Hong Kong International Printing & Packaging Fair
Hong Kong International Licensing Show
Asian Licensing Conference