The Ningbo-Hong Kong Economic Cooperation Forum 2023, jointly organised by the HKTDC and the government of Ningbo city, Zhejiang province, was held in Hong Kong last month. A Ningbo delegation comprising political and business leaders attended in-person, as the two cities explored collaborations to drive the nation's high-quality development, as well as create new momentum for Hong Kong's economy.
As the first Ningbo-Hong Kong event following the COVID-19 pandemic, the forum highlighted the advantages of the two cities, and how win-win situations can be achieved. One of the focuses was to encourage Ningbo enterprises to use the Hong Kong platform to expand their business overseas, and at the same time, bring in overseas investments to Ningbo via Hong Kong.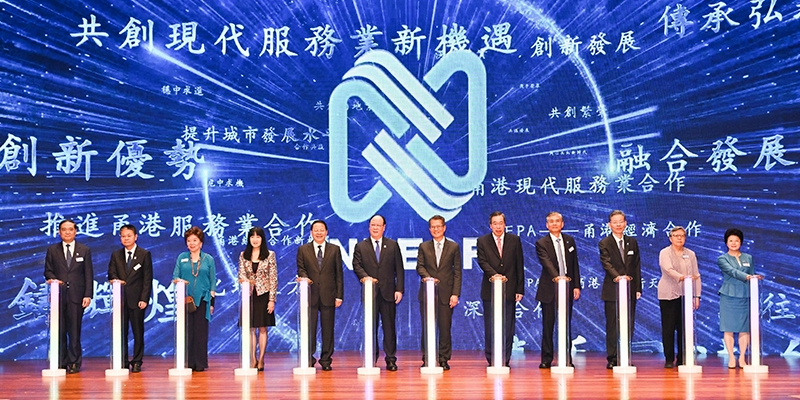 Ningbo enterprises expand via Hong Kong
In a video speech, Chief Executive John Lee hailed the close relationship between Hong Kong and Ningbo. "Ningbo ports have the biggest cargo throughput worldwide and the city holds a key role in the Belt and Road Initiative. Meanwhile, Hong Kong is an international centre for finance, logistics and trade, and we also offer world-class professional services."
"With joint efforts from the governments and enterprises from the two cities, I'm confident that Ningbo and Hong Kong will maintain close ties. On top of that, we will further collaborate, progress and achieve prosperity in unity," Mr Lee said.
Financial Secretary Paul Chan added that the two cities have always had close collaborations in terms of economy, investment, commerce and trade. Hong Kong is Ningbo's biggest source of offshore investments. Nearly 7,600 Hong Kong companies have set up businesses in Ningbo, amounting to over US$140 billion of investment. Hong Kong is also a major platform for Ningbo enterprises to expand their businesses.
"More than 900 Ningbo companies have set up branches in Hong Kong, and 17 Ningbo enterprises – with a market value of nearly US$30.7 billion -- are listed on the Hong Kong Exchanges and Clearing," Mr Chan said.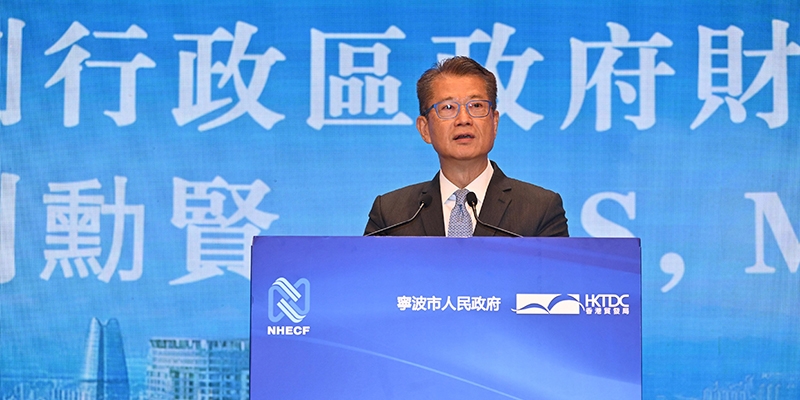 Amplifying Hong Kong-Ningbo collaboration
High-quality national development was listed a top priority in last year's 20th National Congress and this year's two-session meetings in Beijing.
"Ningbo is a key port in the Yangtze Delta region or even entire Eastern China. It has been the fifth largest export city in China," Mr Chan said. "At the same time, Ningbo is also stepping up with advanced manufacturing, digital economy, and expanding its port economy, and logistics services."
He added that under one country, two systems,, Hong Kong attracts investment, businesses and talents from around the globe. The city will actively follow national development strategies and strive to become a hub for eight industries, including finance and IT.
Looking forward, Mr Chan said Hong Kong and Ningbo can deepen partnerships in the areas of IT, high value aviation and logistics, digital economy, green transformation, culture, education, and attracting businesses and investment.
Related links
HKTDC's Belt and Road Portal
HKTDC's SME Centre