Love at first sight could aptly describe the relationship between MyTOWN Shopping Centre (MyTOWNKL) in Malaysia and the Universal Basketball League (UBL) in Hong Kong.
The two crossed paths at the HKTDC Hong Kong International Licensing Show (HKILS), organised by the Hong Kong Trade Development Council (HKTDC) earlier this year.
Within just three months, they launched MYTOWNKL x UBL in August. The collaboration represented a fusion of the manga – Japanese comics – world and reality through a basketball tournament called Gatorade 3 on 3 to engage shoppers, especially the new generation.Despite the tight schedule, the collaboration succeeded in increasing sales and footfall.
Philip Sum, Vice President of Operations at UBL, emphasised the importance of HKILS in facilitating the match between UBL and MyTOWNKL: "After the pandemic, this exhibition allowed buyers and exhibitors to interact, which was a significant development. While web conferences serve as suitable alternatives, the ability to have face-to-face interactions and showcase physical materials creates a different experience."
Noting that most shopping malls had sportswear shops, Mr Sum recognised that the MyTOWNKL collaboration was a perfect match, with the basketball tournament serving as the event highlight.
"By having our mascots tour around the malls alongside the 3 on 3 tournament, we effectively brought the manga and comic materials to life. We also established a partnership that rewarded shoppers with souvenirs upon reaching a certain spending threshold at the mall".
A sprawling shopping complex in the heart of Kuala Lumpur, MYTOWNKL offers food, fashion and entertainment to 30 million shoppers each year, including families and young adults.
UBL originated in the manga comic realm, where its distinct characters were crafted, with unique personalities. UBL transitioned from the virtual world to hosting its own on-the-ground tournaments, establishing the Universal Basketball League.
UBL's manga and its characters, including its mascots T-Bone and Finn that are prominent basketball characters from its comic series, come to life in a dynamic basketball entertainment experience, aimed at leaving a lasting impression and inspiring young people to develop a love for the game.
The MyTOWNKL App also offered a range of original UBL merchandise, including plushies, jerseys and basketballs. This initiative aimed to encourage shoppers to spend more. Additionally, a unique MyTOWNKL basketball jersey, Team Goosey, was created for crew and performers.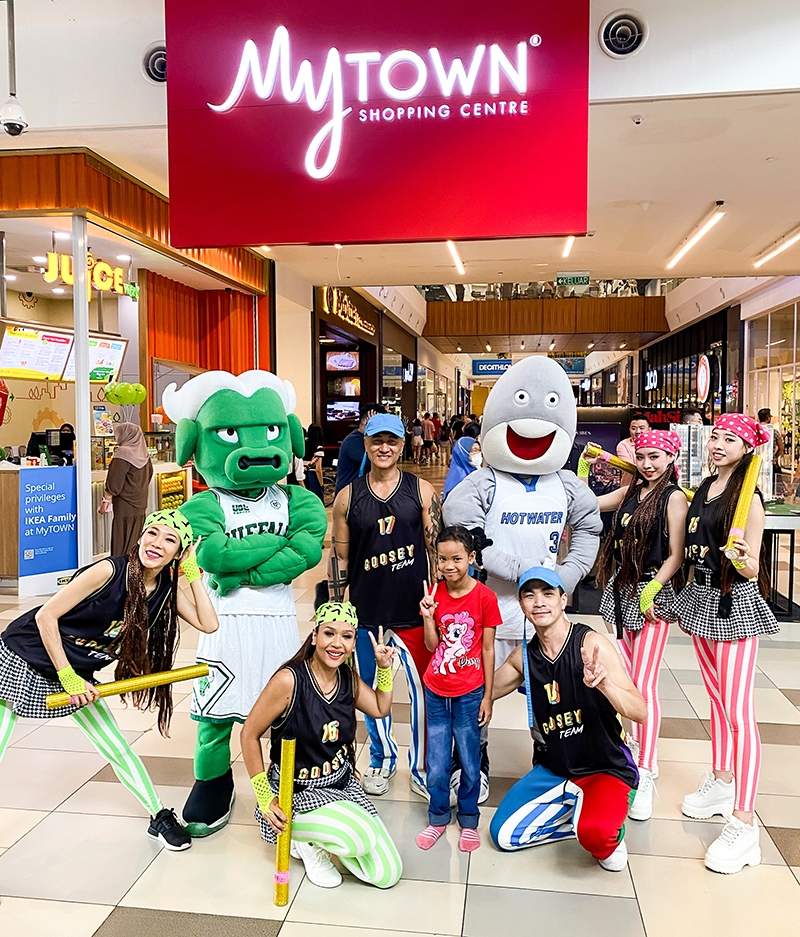 MyTOWNKL Deputy General Manager Christopher Koh said the collaborative efforts yielded impressive results, boosting overall footfall by 17% year-on-year and by 35% on weekends. Transactions rose 80% on the app-based redemption programme and average transaction value (ATV) rose by 64%.
Mr Koh said the mall is constantly on the look-out for collaborative opportunities with brands and IP. Business-matching services at HKILS gave Mr Koh a list of potential IP partners.
"I noticed that what UBL offered was something we had already considered. By choosing a basketball manga, like UBL, we can tap into the widespread appeal of sports-related content, particularly among manga and anime fans. Our aim is to pique the curiosity of this audience and encourage them to explore what UBL has to offer," he said.