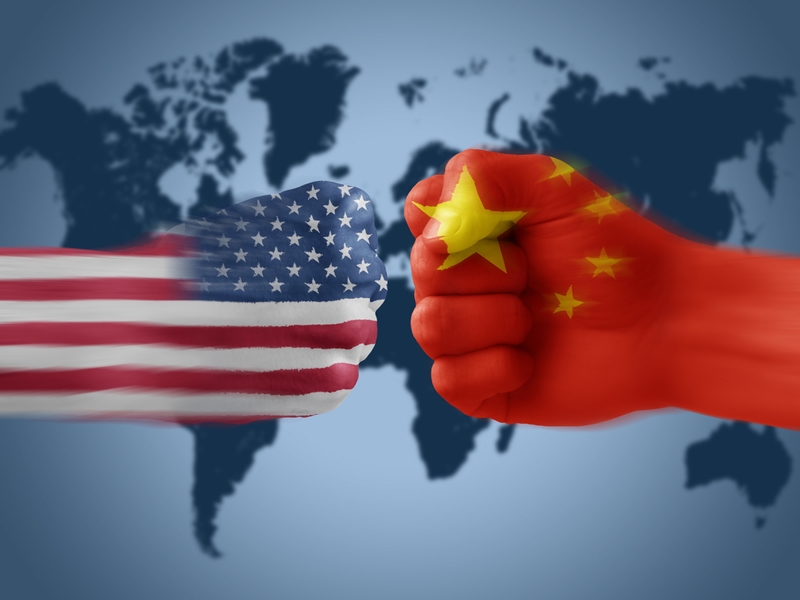 https://hkmb.hktdc.com/en/OTkxOTk2NTk3
Annual Report on Notorious Markets Adds Two Major Mainland Chinese On-line Marketplaces
In its annual notorious market report for 2021 issued on 17 February, USTR identified for the first time AliExpress and the WeChat e-commerce ecosystem as on-line markets that reportedly facilitate substantial trademark counterfeiting. The report also continues to list mainland China-based on-line markets Baidu Wangpan, DHGate, Pinduoduo and Taobao, as well as nine physical markets located within the mainland that are ostensibly known for the manufacture, distribution and sale of counterfeit goods.
As in past years, stakeholders continued to identify mainland China as the primary source of counterfeit products. Together with Hong Kong, through which merchandise from mainland China often transships, mainland China accounted for 83 percent of the value (measured by manufacturer's suggested retail price) and 79 percent of the volume of counterfeit and pirated goods seized by U.S. Customs and Border Protection in 2020.
While foot traffic has declined at some mainland Chinese physical markets as a result of the growth in counterfeit sales on-line, the report highlights that sellers of counterfeit merchandise now often use their brick-and-mortar storefronts as points of contact for customers and for fulfilment of on-line sales. Raids and seizures have occurred at some of these markets but sellers have shifted tactics such as maintaining less inventory on site and offering a larger range of counterfeit products on-line. According to USTR, the ineffectiveness of enforcement efforts by mainland Chinese authorities is demonstrated by the fact that many of the markets included on this year's list were repeat offenders.
The report lists the following physical markets of concern: Anfu Market, Putian, Fujian Province; Asia-Pacific Xinyang Clothing & Gifts Plaza, Shanghai; Chenghai District, Shantou, Guangdong Province; Kindo and Zhanxi Garment Wholesale Markets and Southern Watch Trading Center near Zhanxi Road, Guangzhou, Guangdong Province; Luohu Market, Shenzhen, Guangdong Province; Silk Market, Beijing; Wu'ai Market, Shenyang, Liaoning Province; and Yiwu International Merchandise City, Yiwu, Zhejiang Province.
The listing of AliExpress and WeChat as notorious markets is arguably the most noteworthy development in this year's report. USTR acknowledges that AliExpress "is known for having some of the best anticounterfeiting processes and systems in the e-commerce industry, having much-improved communication with right holders, including micro-, small-, and medium-sized enterprises (MSMEs), on their IP protection and enforcement issues, and for providing significant support for offline investigations and enforcement actions against the companies that manufacture and distribute counterfeit goods." While U.S. authorities think these efforts are laudable, right holders have still witnessed a "significant increase" in counterfeit goods being offered for sale on AliExpress, including goods that are "blatantly advertised as counterfeit and goods that are falsely advertised as genuine." Right holders have also reported "a vast increase in the number of sellers offering counterfeit goods" in that platform.
According to Alibaba, AliExpress sellers must provide a business licence in order to sell on the platform, but the report notes that these sellers apparently are not sufficiently vetted to ensure that they will not be selling counterfeit goods. Another key concern of right holders is that known sellers of counterfeit goods on AliExpress remain prevalent, purportedly due in part to the lenient seller penalty system and a removal process that ostensibly does not deter sellers from continuing to offer counterfeit goods.
The report asserts that WeChat, along with Weixin, are viewed as one of the largest platforms for counterfeit goods in mainland China. Of particular concern for U.S. authorities is the e-commerce ecosystem that seamlessly functions within the overall WeChat platform and facilitates the distribution and sale of counterfeit products. For example, the report states that sellers of counterfeit goods are allegedly directing potential buyers to their counterfeit product offerings by advertising on WeChat through livestreams, the Moments feature, the Channels feature and other communication portals that are available to all users such as scanning of QR codes at physical stores. The counterfeit goods can then be seamlessly purchased on the profile page of an official account or through a mini programme.
Right holders have also identified weaknesses in WeChat's seller vetting as a significant reason for the high volume of counterfeit goods on the platform. WeChat indicates that applicants for an official account should submit their trademark registration and business certificate information, while mini programme applicants must submit similar authentication documentation. Right holders assert, however, that the required information and WeChat's verification of this information is lacking such that counterfeiters are able to easily set up their own official accounts and mini programmes. Right holders have also identified instances where WeChat reinstated sellers that provided clearly fraudulent documentation to demonstrate the "authenticity" of the goods offered for sale. Once sellers of counterfeit goods are allowed onto the WeChat platform, the ability for brands to find and take down listings of counterfeit goods has been described as ineffective.
Right holders are also preoccupied about WeChat's three-tiered penalty system for accounts caught selling counterfeit goods. Although there is a lack of transparency regarding the system, the punishments arguably often involve little more than a brief suspension. Account terminations are reportedly rare and difficult to obtain, and sellers appear to re-register for new accounts with ease. Moreover, right holders contend that WeChat should do much more to investigate and facilitate brand-led inspections into the manufacturers and distributors of the counterfeit goods caught on WeChat's system.
North America
Mainland China
USA