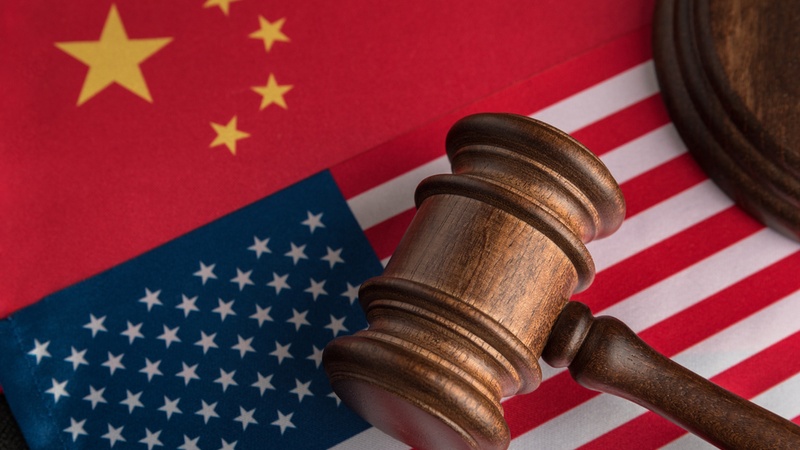 https://hkmb.hktdc.com/en/OTg4NDk0NDI2
OFAC Issues Mainland China Sanctions Regulations
The U.S. Treasury Department's Office of Foreign Assets Control has issued the Chinese Military-Industrial Complex Sanctions Regulations to implement Executive Order 13959 of 12 November 2020, as amended by EO 14032 of 3 June 2021. These regulations, which are effective as of 16 February, include provisions on prohibited transactions, licences, authorisations, statements of licensing policy, penalties, reports and procedures.
OFAC states that these regulations are being published in abbreviated form to provide immediate guidance to the public and that it intends to supplement this rule with a more comprehensive set of regulations that may include additional interpretive guidance and definitions, general licences, and other regulatory provisions. Among other things, the regulations clarify that the prohibitions apply to a subsidiary of an entity identified in or pursuant to EO 13959, as amended, only if the subsidiary itself is identified in or pursuant to the EO. It also refers to 31 CFR 501, subpart E, for provisions relating to licensing procedures, as well as 31 CFR, subpart C, for provisions relating to required records and reports.
With regard to penalties, the regulations reiterate that the penalties available under Section 206 of the International Emergency Economic Powers Act, as adjusted annually pursuant to the Federal Civil Penalties Inflation Adjustment Act of 1990, or in the case of criminal violations as adjusted pursuant to 18 USC 3571, are applicable to violations of the provisions in the regulations. OFAC has the authority to issue pre-penalty notices, penalty notices and findings of violation; impose monetary penalties; engage in settlement discussions and enter into settlements; refer matters to the U.S. Department of Justice for administrative collection; and, in appropriate circumstances, refer matters to appropriate law enforcement agencies for criminal investigation and/or prosecution.
EO 13959 banned investments in companies deemed to have direct or indirect ties to mainland China's military, while EO 14032 expanded the scope of, and made various other changes to, EO 13959. EO 14032 bans U.S. citizens from buying publicly traded securities of any entity determined by the U.S. Treasury Secretary, in consultation with the Secretaries of State and Defense, to be operating in the defence and related material sector or the surveillance technology sector of mainland China's economy. To do this, EO 14032 created a new Non Specially-Designated Nationals Chinese Military-Industrial Complex Companies (NS-CMIC) List, administered by OFAC, which included 68 entities as of 16 February 2022.
North America
Mainland China
USA