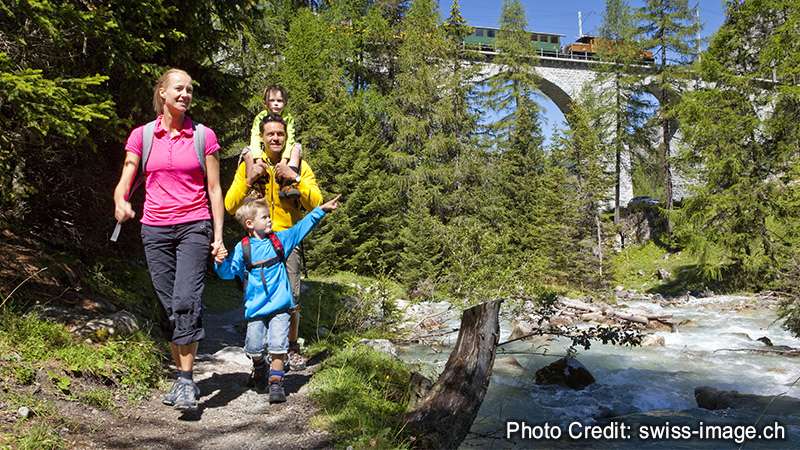 https://hkmb.hktdc.com/en/OTg1OTUxODk0
Post-Covid Prospects: Switzerland
Louis Chan
Switzerland confirmed its first case of coronavirus on 24 February 2020. By 18 February 2022, the 8.7 million-strong country had reported more than 2.6 million infections and 12,600 Covid-related deaths. To date, more than 15.5 million doses of various Covid-19 vaccines have been administered, with almost 70% or nearly six million of those aged five or above of the Swiss population now fully vaccinated.
In mid-February, the Swiss Government declared the Covid-19 emergency situation was at an end and, subsequently, lifted almost all pandemic related restrictions. The two remaining measures remaining in force until the end of March are mandatory mask wearing on public transport and in healthcare facilities, as well as a five-day isolation requirement for people who have tested positive for Covid-19. Thanks to the early start of the nationwide vaccination programme on 22 December 2020, the Swiss health system was not overwhelmed, with even the record high new infection levels relating to the more contagious Omicron variant effectively managed. Ultimately, it was the high immunity of the population, due to vaccinations and earlier infections, that allowed Switzerland to take this decision.
The Swiss economy shrank 2.9% in the first year of coronavirus, the worst annual contraction in 45 years since the oil crisis in 1975. But thanks to its "strong pre-pandemic fiscal, financial sector and household buffers, robust exports (pharmaceuticals, chemicals and gold), low dependency on contact-facing sectors, a capable health system, and targeted containment [1]", the country is estimated to have registered a solid +3.5% rebound in growth last year, while expecting another 3% GDP gain in 2022.
To find out how the Swiss economy and its businesses in partnership with their Hong Kong counterparts are powering through the global health emergency amid supply chain headaches, inflationary pressures, and more, Louis Chan, Principal Economist (Global Research) at HKTDC, interviewed Rolf Frei, Consul General of Switzerland in Hong Kong and Macao.
Chan: How is the vaccination programme in Switzerland progressing?
Frei: The country's robust health system has not been overwhelmed despite the record high new infection figures relating to the more contagious Omicron variant. This is partly down to the prompt start of the nationwide vaccination programme as of 22 December 2020, which has seen Switzerland weather the Covid-19 pandemic relatively well. To date, more than 15.5 million doses of Covid-19 vaccine have been administered, and more than six million people aged 5+ have received at least one jab, 5.9 million have been fully inoculated [2] and more than 3.5 million people (aged 12+) have been given a booster shot.

Chan: What is the short- to medium-term outlook for Switzerland's major industries and trade, especially in the wake of the government anti-crisis support?
Frei: Thanks in a large part to our robust health care system, which has been coping well with the challenges of the pandemic since the onset, and the high immunity level of the population due to vaccinations and earlier infections, the Swiss government has adopted a liberal approach to its Covid-19 containment measures compared to many other countries, but put in place a broad array of fairly successful responses in terms of both public health and economic support.
For instance, in response to the negative economic consequences of the pandemic on businesses, the Swiss government has implemented a rather unique "short-time working compensation scheme" to support employees for the loss of earnings attributed to the lost working hours, compensating for up to 80% of the loss of earnings due to the temporary reduction of working hours. In contrast to general unemployment benefits, the benefits are paid to the employer who continues paying the salaries.
As a result of the successful implementation of this "short-time working compensation scheme" and relaxation of various Covid-19 measures, Switzerland's unemployment rate, which had edged up to 3.7% in January 2021, returned to its pre-pandemic level of 2.5% in October 2021. Meanwhile, a strong Swiss franc helped limit the rise in the Consumer Price Index (CPI) to a moderate 0.6% in 2021.
These developments, together with the lifting of almost all pandemic-related restrictions in mid-February, have made the prospects for economic recovery in Switzerland in 2022 more positive. We are expecting a further 3% economic growth in 2022, after a solid 3.5% GDP rebound last year.
Chan: The Covid-19 outbreak has seen people and businesses move towards shopping, work, study, play and exercise from home. What are the highlights of the digital technology sector in Switzerland at the moment? In what areas is Switzerland most active amid the pandemic? What will be the most lasting legacy?
Frei: Switzerland is a highly sought-after location for global innovation. Despite the pandemic, 220 foreign businesses – mainly from China, the US and Germany – set up their offices in Switzerland in 2020, creating a total of 1,168 new jobs, up 11% from 2019. Only Switzerland and Ireland saw any growth in FDI Projects in 2020. There is growing interest in a wide range of industry clusters including personalised health, artificial intelligence (AI), blockchain technology, drones and robotics, and the country's business-friendly innovation and technology ecosystem has much to offer.
The nation's favourable business environment and innovation landscape has been recognised by the WIPO's Global Innovation Index 2021, where Switzerland topped not only the overall rankings but also those for Europe and high-income countries. In the overall rankings, we took top spot for the eleventh year in succession, which reflects the country's huge number of patents. In the latest edition of the index, Switzerland's particular strengths are considered to be its political framework (i.e. a decentralised, bottom-up political culture), the use of IT applications and knowledge creation. In addition, ever since the inception of INSEAD's Global Talent Competitiveness Index in 2013 Switzerland has been the outright leader due to its success in nurturing, attracting and retaining talent.
Innovation is first of all an ambition – an ambition to find better solutions for today's and tomorrow's challenges. These challenges can be in our environment, in our daily life, or in industrial solutions or services. The digital world offers technological tools to support innovation, but at its core, it is driven by the human ambition to find better solutions. And this ambition is strongly present within the DNA of the 8.7 million inhabitants of Switzerland. Our dual education system – work-based education combining apprenticeships in a company and vocational education at school – paired with one of the world's highest R&D investments, powers Switzerland as a global innovation champion.
As the world's leading innovation hub, Switzerland is ideally positioned to exploit the potential of the Fourth Industrial Revolution or Industry 4.0. The country has an unrivalled blend of innovation-friendly legislation concerning financial security, data and personal privacy with a pragmatic regulatory approach, strong business networks, and generous R&D investment. We also have extensive ecosystems in the areas of life sciences and fintech where AI technologies can flourish.
The positive attitudes of our Swiss regulators are key to growing industry specific ecosystems, as shown by the Swiss approach to the blockchain environment. The Swiss Financial Market Supervisory Authority (FINMA) was the world's first regulator to publish clear guidelines on initial coin offerings (ICOs) and classifications for tokens as early as 2018, while the Swiss city of Zug was the first city in the world to accept Bitcoin payments for tax purposes as far back as 2016. The city's Crypto Valley initiative, which has a worldwide reputation as a catalyst for new blockchain business ventures, is the largest blockchain and distributed ledger ecosystem worldwide. Against this background, the fintech company 21Shares (formerly known as Amun), after a thorough evaluation of 28 different jurisdictions, launched the world's first crypto exchange-traded products (ETPs) on the Swiss Stock Exchange in 2018, a year before FINMA's granting of banking licences to Zug-based SEBA and Zurich-headquartered Sygnum, making them the world's first crypto banks. Today, more than 1,000 blockchain companies are doing business in and out of Switzerland.
Global enterprises, including Hong Kong start-ups and scale-ups, can count on an experienced team of experts based at Swiss embassies and consulates general around the world, together with partners at the regional and cantonal level to guide them efficiently through the location evaluation and settlement process for industry-specific ecosystems and clusters in Switzerland. We are carefully listening to the needs of start-ups in future technologies and ensuring a favourable regulatory environment with legal safeguards.
Chan: Global trade and investment were weakened by the pandemic with many business and travel plans being shelved or postponed in the past two years. How did this impact trade and services between Switzerland and Hong Kong? Looking forward to 2022 and beyond, what do you see as the most promising sectors or areas for Swiss-HK collaboration?
Frei: The past two coronavirus years were unprecedented, resulting in a sharp decline in activity for the luxury goods sector as a whole, and for the Swiss watch industry in particular, in the midst of worldwide Covid-related travel restrictions. In our exchanges with the HKSAR Government, we have advocated for a relaxation of the city's stringent travel and quarantine regulations.
That said, Switzerland is an important trading partner of Hong Kong, ranking fifth among economies from Europe, thanks partly to the Free Trade Agreement between Hong Kong and the Member States of the European Free Trade Association (Iceland, Liechtenstein, Norway and Switzerland) – the city's first free trade agreement with European economies – effective since 1 October 2012.
In addition to gold, the long-standing leader in Hong Kong-Swiss trade which accounts for more than half of Swiss exports to Hong Kong and more than 96% of Hong Kong exports to Switzerland, the bilateral trade in machinery, electronics and metals has picked up again after a drop in the first year of the pandemic, while precision instruments and watches, though still falling short of the 2017-2019 levels, have also recovered after a sharp decline in 2020.
Representing one-third of Switzerland's exports, the fast-growing pharmaceutical industry is expected to emerge stronger from the pandemic. Two of the world's leading pharmaceutical companies, Novartis and Roche, are companies founded in Switzerland, with over 250 years of rich heritage in developing new drugs, innovative diagnostic solutions and healthcare products.
On the other hand, Switzerland's finance industry has a very strong foothold in Hong Kong and is well represented there by most, if not all, major Swiss banks and Swiss financial intermediaries. Hong Kong offers long-term growth opportunities for Swiss wealth management business, despite volatile global financial markets. From our regular exchanges with representatives of the city's finance industry, we know that they did very well in 2021, and are continuing their digital transformation journey in line with a clear strategy for green and sustainable finance.
Infrastructure and construction projects, some of which are part of China's Belt and Road Initiative (BRI), have been slowed by the Covid-19 pandemic. Parties involved in BRI projects, including employers, contractors and financiers, are actively monitoring the pandemic situation as it evolves, with key supply chains, labour resources and project sites all being affected. The uneven application of lockdown measures across different jurisdictions complicates matters. Having said that, the BRI has so far provided limited business opportunities for Swiss SMEs, although some have started co-operating with Chinese state-owned enterprises (SOEs) in projects by acting as sub-suppliers of key components in high-speed train projects, for example.
The GBA strategy as set out in the Outline Development Plan for the Guangdong-Hong Kong-Macao Greater Bay Area (GBA) issued by China's State Council is an important support for BRI planning. From a macro perspective, the BRI and the GBA both emphasise China's determination to open its economy, which creates better conditions for foreign companies in the region and is undoubtedly a major benefit for Swiss businesses. The opening up of the financial sector and co-operation between Hong Kong and ten more cities in the GBA will provide opportunities for Swiss financial institutions in the region to better serve residents and investors in Hong Kong, Macao and Guangdong.
Swiss enterprises in Guangdong can see that the local governments (at both the provincial and municipal levels) attach great importance to the implementation of the GBA strategy and have invested considerable financial and human resources in the construction of major infrastructure projects, building up innovation capabilities and industrial transformation and upgrading. Encouraging progress was evident before the Covid-19 outbreak and its ensuing travel restrictions seriously affected business activities in the GBA and beyond. We are looking forward to the reopening of the border and further relaxation of the travel rules.
Finance & Investment
Medical Supplies & Medicine
Technology
Western Europe
Mainland China
Hong Kong
Switzerland
Hong Kong