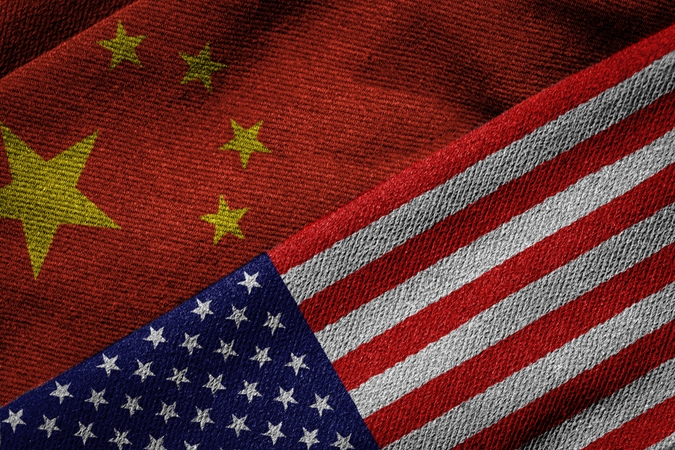 https://hkmb.hktdc.com/en/OTcwMzc3MjY4
House Democrats Unveil Mainland China Legislation
House of Representatives Democrats on 25 January unveiled a draft America Creating Opportunities for Manufacturing Pre-Eminence in Technology and Economic Strength (America COMPETES) Act of 2022 (H.R. 4521), a comprehensive legislative package that according to an accompanying fact sheet "makes transformational new investments in research, innovation and American manufacturing that will ensure that America can outcompete any nation in the world, now and for decades to come." The legislation may undergo various changes, some of them significant, before it is put up for a vote in the House as early as the week beginning on 31 January. If the bill is approved, it would have to be reconciled with the Senate version at conference.
Among other provisions, the legislation includes US$52 billion to fund the Creating Helpful Incentives for the Production of Semiconductors for America Act programme, which is designed to incentivise private-sector investments and continued U.S. leadership in semiconductor fabrication, help address supply chain disruptions, and ensure that more semiconductors are produced in the U.S. It authorises a further US$42 billion to improve U.S. supply chains and strengthen the U.S. economy and national security by preventing shortages of critical goods and ensuring that more of these goods are made in the U.S.
H.R. 4521 has a number of provisions that could potentially impact trade with mainland China, including the following.
Trade Remedies
U.S. trade remedy laws would be amended in various ways, including by:
requiring the U.S. Department of Commerce to investigate allegations of currency undervaluation in circumstances where such allegations meet the criteria for investigation under existing U.S. countervailing duty law;
establishing special rules for determining material injury in the case of successive AD/CV duty investigations, which are aimed at facilitating AD/CV cases against mainland Chinese and other foreign producers that move their factories to third countries to evade AD/CV measures imposed on a specific origin;
imposing statutory requirements for anti-circumvention inquiries to clarify that process and specify the deadlines for preliminary determinations (which would generally have to be issued within 90 days from the date of initiation of the inquiry, but no later than within 135 days) and final determinations (which would generally have to be issued within 120 days from the date of initiation of the inquiry, but no later than within 180 days);
enabling the DOC to require importers or other parties to provide an electronic certification at the time of entry, or with the entry summary, that their goods are not subject to an AD/CV duty proceeding and the inputs used in the production, transformation or processing of the goods are not subject to AD/CV duties;
requiring non-resident importers to maintain assets in the U.S. sufficient to pay all duties that may potentially be applied to their imports and to post a bond with respect to their imports in an amount sufficient to ensure full liability on the part of the non-resident importer and its surety;
clarifying the DOC's authority to determine whether merchandise imported into the U.S. is within the class or kind of merchandise covered by an AD/CV duty proceeding;
addressing transnational subsidies by enabling the DOC to consider countervailable subsidies conferred by a government or a public entity other than those of the country in which the class or kind of merchandise is produced, exported or sold (or likely to be sold) for importation into the U.S., as long as the government or the public entity in the country that received such countervailable subsidies facilitated their provision;
modifying the definition of ordinary course of trade to specify that an insufficient quantity of foreign like products constitutes a situation outside the ordinary course of trade;
modifying provisions related to adjustments to the export price and constructed export price with respect to duty drawback;
amending the determination of constructed value to include cost distortions that occur in foreign countries;
establishing special rules to calculate the cost of production and constructed value to address distorted costs; and
limiting the ability of importers to protest decisions by U.S. Customs and Border Protection regarding AD/CV evasion claims.
Low-Value Imports
H.R. 4521 incorporates a modified version of a bill introduced by House Ways and Means Trade Subcommittee Chair Earl Blumenauer (Democrat-Oregon) on 18 January (the Import Security and Fairness Act – H.R. 6412) that would amend Section 321 of the Tariff Act of 1930 to require low-value imports (i.e., goods imported by one person on one day and having a total fair market value of US$800 or less) from mainland China, which currently enter the U.S. duty free, to pay regular import duty as well as any applicable Section 301 and Section 232 tariffs. The legislation would also require CBP to collect more information on all de minimis shipments and to prohibit importers that have been suspended or debarred from using the de minimis exception. Additionally, it would simplify CBP's requirements for processing goods that receive de minimis treatment upon importation but have been detained by the agency.
U.S. Trade Programmes
the Generalised System of Preferences programme would be extended through 31 December 2024 and revised by updating its labour criteria and adding new criteria on the environment, human rights, rule of law, anti-corruption and equitable economic development; and
the miscellaneous tariff bill, under which the U.S. grants duty suspensions or reductions to thousands of products from all sources, would be reauthorised through 31 December 2023 with a four-month retroactive application, the MTB consideration and submission process would be extended for the next two sessions of Congress, and finished products would be excluded from future MTBs.
Strengthening U.S. Supply Chains
a whole-of-government screening process would be created for outbound investments and the offshoring of critical capacities and supply chains to ensure the U.S. can quickly detect supply chain vulnerabilities and protect the U.S. supply chain from foreign adversaries like mainland China and Russia;
a new office within the DOC would be established to lead a government-wide effort to strengthen supply chains critical to U.S. economic vitality and national security;
a new programme would be created within that new office to map and monitor supply chains, identify supply chain gaps and vulnerabilities, and identify opportunities to address supply chain risk;
the private sector would be provided best practices and guidelines to proactively identify and mitigate supply chain vulnerabilities;
US$3 billion would be authorised to fund the establishment of a domestic solar manufacturing supply chain, incentivising the new construction of solar manufacturing capacity and providing grants and direct loans to retool, retrofit or expand existing solar manufacturing facilities;
manufacturers would be required to provide additional information to the Food and Drug Administration about foreign manufacturing sites and the quantity of drugs they produce;
a US$1.5 billion supply chain manufacturing pilot would be established to enhance medical supply chain elasticity and maintain domestic reserves of critical medical supplies; and
efforts would be promoted to assess the cybersecurity of mobile networks and gather intelligence on information and communication technology critical to U.S. economic competitiveness.
Miscellaneous Provisions
the Secretary of State and the Attorney General would have to report on U.S. government efforts to gain a commitment from the mainland Chinese government to submit unregulated fentanyl precursors to controls and a plan for future steps the U.S. government will take to urge mainland China to combat illicit fentanyl production and trafficking originating in the mainland;
the president would have to submit a report that assesses the most likely source or origin of the SARS-CoV-2 virus, the level of confidence in the assessment, and challenges identified to the U.S. government's ability to make such an assessment; and
a special fund would be established to study the Chinese language in an effort to fund alternatives to Confucius Institutes at U.S. universities.
North America
Mainland China
USA