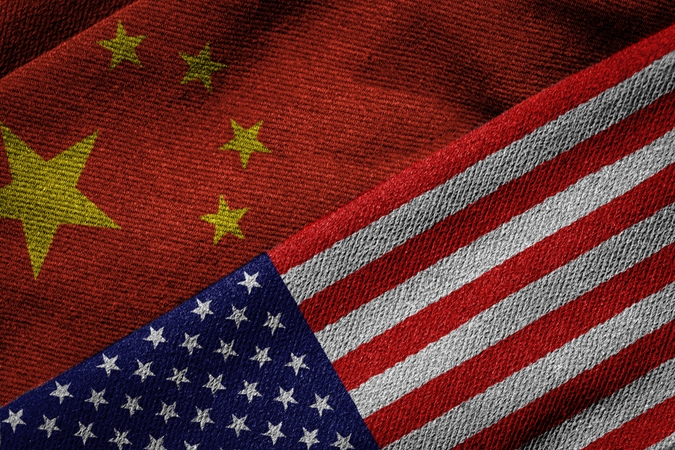 https://hkmb.hktdc.com/en/OTYxNzc2NTQy
Leading U.S. Business Group Offers Perspectives on Mainland China, U.S. Trade Deals
In her first State of American Business keynote address delivered on 11 January 2022, U.S. Chamber of Commerce Chief Executive Officer Suzanne P. Clark emphasised the importance of competition as the key building block to make the United States exceptional and move the country forward. Clark described the state of American business as "competitive", noting that "businesses are not simply competing to win today, but to build a better tomorrow – to propel our country and the world toward a brighter future of growth, solutions, and opportunity we know lies ahead."
Clark acknowledged that mainland China "continues to rise as a formidable commercial and strategic competitor" to the U.S. and is now part of a massive trade agreement – the Regional Comprehensive Economic Partnership – that covers all of East Asia, which gives it enhanced market access to Japan, South Korea, Indonesia, Vietnam and other fast-growing markets. She recalled how not too long ago the Trans-Pacific Partnership had been touted as the answer to the challenge posed by mainland China, but the U.S. ultimately decided to pull out and other economies, including the United Kingdom and mainland China itself, are now trying to join that agreement. Mainland China has also emerged as the top trading partner and source of investment in much of Africa and Latin America, posing yet another challenge.
According to Clark, while "there is no easy answer" when it comes to mainland China, the U.S. "must compete vigorously around the world", stand up for its values and security and against unfair trading and regulatory practices, and co-operate on critical global challenges such as sustainability and public health. Fulfilling these goals skilfully "will be one of the defining features of American leadership in this era", she added.
The U.S. must also engage in mutually beneficial trade agreements with countries in Africa, Latin America and other regions because the alternative would be lost export sales and decreased domestic employment. Competition on this front is not only coming from mainland China; the European Union has 46 trade agreements with 78 countries currently in force, compared to the U.S.'s 14 trade agreements with 20 countries. Indeed, the U.S. has not entered into a trade agreement with a new trade partner in a decade while other economies continue to negotiate and implement ever-more ambitious deals. Clark noted that the Biden administration "is doing little to change that" as it remains "consumed by caution and internal reviews".
Other measures supported by the U.S. Chamber of Commerce include "a domestic tax code that does not put U.S. companies at a disadvantage", "a regulatory framework that supports the private-sector led innovation needed to address challenges such as climate change", "a tough stance on cyber threats", and "strategies to maximize the security, efficiency, and resiliency of global supply chains...while making smart decisions about manufacturing capacity here at home."
North America
Mainland China
USA