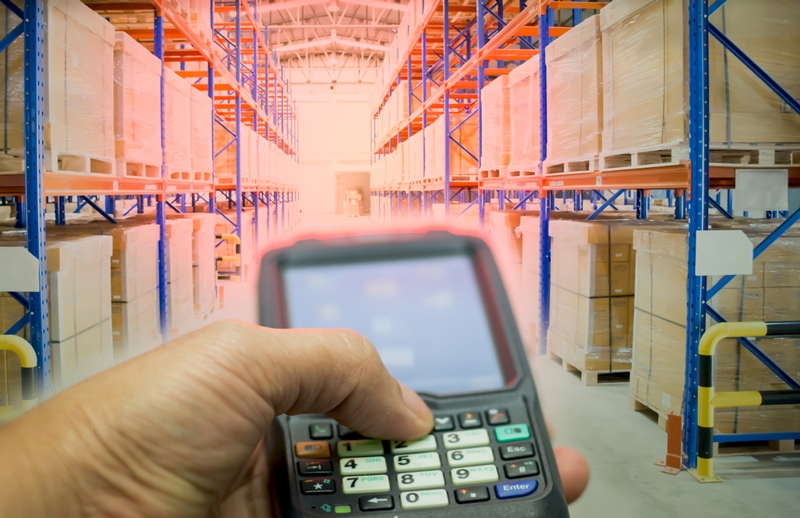 https://hkmb.hktdc.com/en/OTYxMDk3MzI4
Smart 'Track and Trace' Boosts Cross-Border Trade
Interview with Yu Xiang, Director, Universa Scientific & Technical Information Management (Shenzhen) Co Ltd
Doris Fung
The surge in cross-border e-commerce during the Covid-19 outbreak significantly increased the quantity of parcels for delivery – exerting significant pressure on customs operations. Universa Scientific & Technical Information Management (Shenzhen) Co Ltd, established in Shenzhen in 2016, specialises in using the internet, IoT (internet of things) and blockchain technologies to provide smart 'track and trace' services that facilitate customs clearance and effect counterfeit checks on products. They also connect manufacturers, trade service providers, governments and regulatory and law enforcement departments, and assist clients in digitalising their businesses swiftly, enhancing the overall efficiency of cross-border trade. Yu Xiang, Director of Universa, said the availability of reliable business partners and extensive market information in Hong Kong has helped the company expand into overseas markets.
Enhancing Customs Clearance
Universa uses such technologies as blockchain and combined credit key system (CCKS) to provide unique identification labels for goods. These labels, which are difficult to forge, enable users to access information about the goods in question, raising the efficiency of customs clearance. Yu said: "The problem with cross-border e-commerce goods supervision is that if Customs conducts stringent inspection, it could hold up the goods for a long time, which would have a negative impact on the quality of the service and business of e-commerce operators. But if Customs relaxes control, then fake and counterfeit products can dodge inspection and clear customs without being found out."
In view of this, the customs unit stationed at the Shenzhen Post Office is currently carrying out a cross-border e-commerce pilot project jointly with Universa. This involves using the company's storage certification technology to video-record the packaging procedures of e-commerce operators, and its 'track and trace' system, which involves affixing counterfeit-proof product authentication and traceability labels on packaging.
When the goods go through customs clearance, customs officers conduct remote inspection by viewing the video without having to open the packaging. Goods affixed with Universa's labels are entitled to fast-track customs clearance. Once the pilot project is completed, the company hopes to extend this service to customs offices throughout Shenzhen as well as across the country, applying it to customs clearance and inspection procedures for goods traded according to both traditional and cross-border e-commerce formats.
"Apart from exports, there are also some overseas clients who wish to sell foreign goods and brands to the mainland," said Yu. "We are now in the process of building a customs clearance channel for imported goods so that foreign brands entering the mainland market can undergo fast-track customs clearance too. We have already come up with a solution and are ready to start physical test."
Fake-proof Thai Products
Another important feature of smart 'track and trace' is the authentication of consumer goods, which allows consumers to easily identify whether a product is genuine or not. Sharing Universa's experiences in facilitating imports of Thai products into China, Yu said: "In China, the initial market response to the Thai T-Mark (i.e. the Thai Trust Mark, issued by the Ministry of Commerce in Thailand to high-quality Thai goods and services) is only so-so because there are quite a lot of fake, counterfeit and inferior goods from that country. As a result, this has dealt a severe blow to Thai businesses. Yet, our technology has proven to be the right solution for them. By using the technology of Universa, Thai companies can affix a QR code on T-Mark goods and all the consumers have to do is scan the QR code with their mobile phone and they can then tell whether the product is genuine or fake."
Universa also offers bespoke services that greatly shorten the time required by Thai brands to enter the mainland market. "To enter the mainland market under the traditional trade mode, a number of licences are required and the application procedures normally take between six months and two years. By using the counterfeit-proof technology of Universa, Thailand's T-Mark brands, however, can make a fast entry into the mainland market under the cross-border e-commerce mode. We also provide them with a range of services such as brand promotion, presence on e-commerce websites, and business operations."
Hong Kong as a Business Expansion Base
Looking to the future, the vision of Universa is to help industry players enhance customs clearance efficiency and attract overseas companies and brands to enter the mainland market. In this regard, the company is set to further expand into markets across ASEAN, Europe and America. Moreover, starting from 2022, it will establish a foothold in Hong Kong and Southeast Asia to co-operate with local business associations and trading entities. It is also the hope of Universa that Hong Kong products can make their way into the mainland market more effectively by utilising the company's fast-track customs clearance solution, thereby helping more industries in Hong Kong connect with the mainland market.
In order to tap overseas markets, Universa is currently making preparations for opening an office in Hong Kong. Yu said he believes the company can find the right business partners in Hong Kong to help raise the efficiency of Universa in developing overseas markets. "In operating cross-border business, there are bound to be risks involving legal, financial, policy, credit and intellectual property issues," he said "Through collaborating with different trade associations and business partners in Hong Kong, Universa can acquire a lot of information and experience. All in all, we find the business environment in Hong Kong favourable. Hong Kong meets international standards in many aspects, including personnel training, business practices, and legal awareness. This makes Hong Kong an ideal location for businesses to set up a base for conducting international trade."
---
The opinions and views expressed are those of the interviewees and do not necessarily reflect the views of UOB or HKTDC. UOB or HKTDC shall in no way be responsible for the accuracy, completeness or timeliness of the information provided by them, and for any loss associated with the use of such information. 
Note: This article forms part of a joint study conducted by HKTDC Research and UOB: "Trade and Investment Between GBA and ASEAN and the Roles of Hong Kong".
Please click here for the full report.
Hong Kong
Mainland China
ASEAN
Southeast Asia
Hong Kong
Thailand