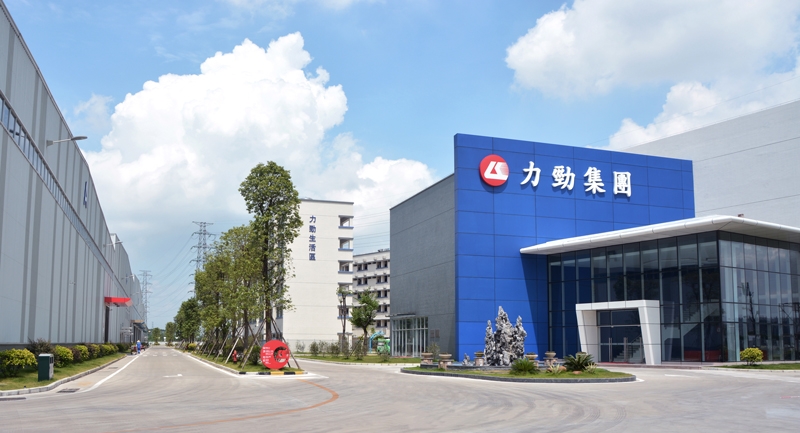 https://hkmb.hktdc.com/en/OTYxMDM1ODkw
From Production to Sale: Tapping the Southeast Asian Market
Interview with Chung Yuk Ming, Director, L.K. Machinery International Ltd (Member of L.K. Technology Holdings Limited)
Doris Fung
During the 1980s when Hong Kong underwent economic transformation, the local manufacturing industry moved out of the city en masse. As its clients relocated their factories to mainland China, Hong Kong industrial equipment manufacturer L.K. Machinery International Ltd set up its first manufactory in Shenzhen in 1991. The group has since built a production chain on the mainland and established nine production bases and R&D centres in the southern, eastern and northern regions. In recent years, as China-US trade friction intensified, the Southeast Asian market emerged rapidly. Chung Yuk Ming, Director of L.K. Machinery, shared the experiences and strategies of the group in expanding into the Southeast Asian market. 
Poor Agent Performance 
Established in 1979, L.K. Machinery specialises in the design, manufacture and sale of die-casting machines, plastic injection moulding machines and CNC machining centres. The machinery produced by the group is sold to all parts of the world, with more than 70% of its clients coming from mainland China and the remainder from Europe, the Americas, Southeast Asia and India. According to Chung, the group supplies machines, equipment and solutions to different manufacturing industries requiring plastic and alloy parts and components. L.K. Machinery's target customers include the automobile industry, as well as home electrical appliances and fashion accessories manufacturers. Outlining how the market has blossomed, he said: "We have been selling to Southeast Asia for more than 20 years. At first the number of manufacturers in the region was small, but in recent years the market there began to flourish thanks to industrial relocation. At present, Southeast Asia makes up about 2% of the group's total sales, mainly in Vietnam, Indonesia, Malaysia and Thailand." 
In sharing L.K. Machinery's experience in growing its business in Vietnam, Chung said: "In the past, the group conducted sales in Southeast Asia through agents. Until recent years, as more and more mainland clients set up factories in Vietnam, the group opened a sales office there." He pointed out that compared with the operations of a local office, the services provided by agents were not comprehensive enough. Besides, as the agents normally handled a vast range of products at the same time, little attention was paid to the best interests of the group. Moreover, when the agents collected payment on behalf of L.K. Machinery, they usually encountered difficulties and efficiency was rather low. But still, the cost of using agency services was relatively low. That was why the group used to entrust the agents to handle after-sale services for general clients before the group set up its representative office, whereas for important clients, staff from the mainland were sent to the market to perform duties such as inspection and maintenance. 
Chung remarked that given Southeast Asia's favourable geographical location, it was not absolutely necessary to open a sales office there at the early stage. However, as business in the region gradually increased, after weighing cost against benefit, setting up an office there had the advantages of providing clients with better quality services and helping the group better understand local market demand and the business environment. He added that the office in Vietnam was mainly responsible for conducting sales as well as offering customer services such as equipment evaluation and maintenance. L.K. Machinery has dispatched its mainland staff to man the office and build a local team. Staff posted to overseas markets would normally have rich experiences and good knowledge of the group's products. As this sales office is mainly responsible for providing customer services, the technical requirements of the local staff are not high. The main service recipients are mainland clients and overseas Chinese operating factories there, so the language barrier is not a problem as office staff and clients can communicate in Mandarin. Chung added: "Of course, time is needed to adapt to local customs, but this is inevitable. Up to now, we have not come across any problems that cannot be solved." 
Production Base Considerations 
However, Chung pointed out that to invest in production bases in Southeast Asia is something very different and which requires more thorough consideration. To Hong Kong companies, establishing a factory in Vietnam is more complicated than in mainland China because there are such issues as the local legal system, taxation and labour regulations to resolve in addition to the problem of labour shortage. In spite of that, L.K. Machinery adopts an open but prudent attitude towards setting up factories in Southeast Asia. The group is paying close attention to the market conditions there, particularly heavy industries, such as the growth of the automobile industry as well as the economic growth rate and political situation. 
Chung added that as China-US trade friction intensified in recent years, some manufacturers have, at the request of their clients, moved their production facilities out of mainland China and set up factories in Vietnam instead, indirectly accelerating the development of ASEAN countries. In order to stay close to its clients, L.K. Machinery plans to open a branch company in Vietnam and establish a service centre in Indonesia. Should this plan progress well, the group's next move will be to build processing plants in Southeast Asia in order to provide more comprehensive services to local clients.
L.K. Machinery runs thirteen major production bases and R&D centres across the globe, nine of which are located in southern, eastern and northern China and are responsible for R&D, sourcing, sales and other services. The group's products are manufactured on the mainland and exported to overseas markets via Shenzhen. Explaining why the company has no plans to relocate its production bases despite rising operating costs in mainland China in recent years, Chung said: "China is the world's factory with the largest production capacity as a single country. The idea of moving the production chain out of China imminently is simply impracticable." 
Professional Services Support 
The distribution of L.K. Machinery's business operations shows that although its Hong Kong headquarters is not large in scale, it serves as the group's "command centre", as Chung put it. The Hong Kong headquarters is responsible for handling financial matters, acting as company secretary, and formulating development strategies. Its functions and roles are well supported by the sound professional services network in the city. Recalling the group's experiences in setting up the sales office in Vietnam, Chung said the group was able to access business information about the local market with the help of Hong Kong's bankers, accountants and lawyers as well as the local consulates. Such information included procedures of company establishment, capital requirements, tax system, etc, which provided the group with basic knowledge about this target market. He specifically commended the banking services available in Hong Kong, which are very comprehensive in scope, meeting every imaginable need of the group. 
Chung is positive about the development prospects of the Guangdong-Hong Kong-Macao Greater Bay Area (GBA), with L.K. Machinery's production bases in Shenzhen and Zhongshan providing R&D, manufacturing, sales and supporting services under one roof. In his opinion, Hong Kong, as a key city in the GBA, stands to benefit from the highly efficient cross-border resources flows between the SAR and other GBA cities. In view of the fact that the GBA is the country's key development region, L.K. Machinery plans to advance smart production processes and automation in order to raise equipment efficiency and lower production cost. The group will also launch new products to meet market demand and consider setting up its third stronghold on the mainland in one of the GBA cities, after Zhongshan and Shenzhen.
---
The opinions and views expressed are those of the interviewees and do not necessarily reflect the views of UOB or HKTDC. UOB or HKTDC shall in no way be responsible for the accuracy, completeness or timeliness of the information provided by them, and for any loss associated with the use of such information.
Note: This article forms part of a joint study conducted by HKTDC Research and UOB: "Trade and Investment Between GBA and ASEAN and the Roles of Hong Kong".
Please click here for the full report.
Machinery
Finance & Investment
Hong Kong
Mainland China
ASEAN
Southeast Asia
Hong Kong
Viet Nam