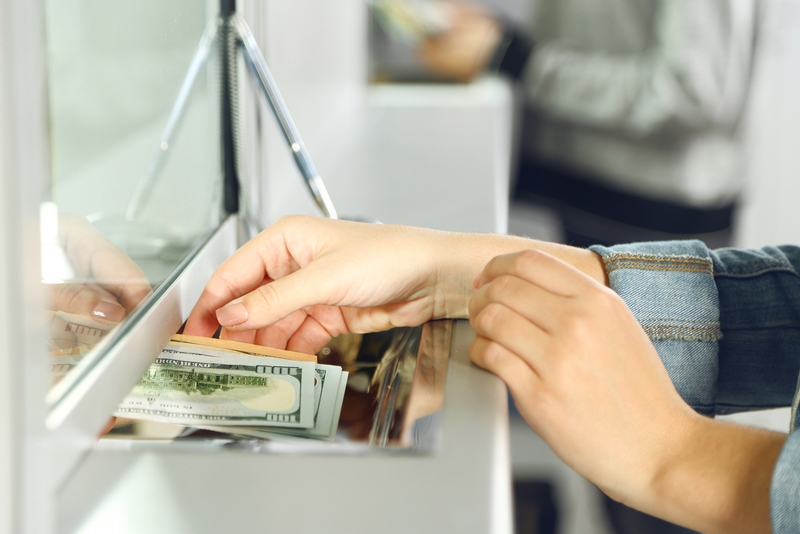 https://hkmb.hktdc.com/en/OTY3MTM4MTI0
Flexible Cross-Border Financial Solutions Help Businesses Explore New Markets
Interview with Christine Ip, Greater China CEO, United Overseas Bank Limited
Doris Fung
Established in Singapore in 1935, United Overseas Bank (UOB) opened its first overseas branch in Hong Kong in 1965, testifying to the development of trade between ASEAN and China. With the objective of connecting ASEAN with China, the bank offers custom-made cross-border financial solutions to its corporate clients. Christine Ip, CEO – Greater China, UOB, pointed out that Hong Kong is an ideal financing platform for enterprises in the Guangdong-Hong Kong-Macao Greater Bay Area (GBA) wishing to tap the Southeast Asian market.
Extensive Network
UOB was established by Chinese businessmen immigrating to Singapore who wished to serve the population there. Since then, it has set up around 500 offices in 19 countries in the Asia-Pacific, Europe and North America. The bank's network in ASEAN is the most extensive among its peers, with outlets covering eight member countries including Singapore, Malaysia, Thailand, Vietnam, Indonesia, the Philippines, Myanmar and Brunei.
Based on the strong sense of Chinese culture, the bank has in recent years been devoting great efforts to expanding its business in China. To date, UOB has opened 13 outlets in mainland China spreading from Beijing, Shenyang, Tianjin, Shanghai, Suzhou, Hangzhou, Chongqing, Chengdu, to Kunming, Xiamen, Shenzhen, Guangzhou and Zhongshan. Ip said: "We attach great importance to developments in China, from the Belt and Road Initiative to the GBA plan now."
Ip joined UOB in 2011 and recalled that at the time mainland companies entering the Southeast Asian market were mainly state-owned enterprises. She said: "Investors from China were neither knowledgeable about the Southeast Asian market nor too keen on the investment opportunities there. It was not until about five or six years ago when mainland China started to move towards high-end sectors, such as finance, professional services and hotels, and operating cost in the mainland began to rise that medium and low-end manufacturing industries, such as textiles and electronics, gradually shifted to Southeast Asia in search of new markets."
According to Ip, when mainland enterprises develop the Southeast Asian market, their major concern is preferential tax policies, land price, labour cost, and personnel supply. She noted that some countries are better suited to the needs of certain sectors, saying: "Since each country or region in Southeast Asia offers different policy concessions to selected industries, the footholds established by mainland enterprises in that market are scattered. Currently Vietnam and Malaysia are popular investment destinations, while Singapore is more attractive for projects such as asset management, financing, and merger and acquisition (M&A)."
One-stop Services
To help corporate clients expand cross-border business, UOB set up a foreign direct investment (FDI) advisory unit in 2011 and opened 10 FDI centres in Asia spanning Hong Kong, mainland China, Singapore, Thailand, Malaysia, Indonesia, Vietnam, Myanmar, India and Japan.
Ip described UOB's approach in introducing a client to a new market, saying: "In order to offer assistance to clients, our FDI advisory team first gains an understanding of their needs. In doing so, the local customer managers act as 'tour guides' and brief clients on the local government business development department and related organisations, as well as introduce them to reliable and creditable lawyers, accountants and other professional service providers.
"After the client has completed all procedures for starting business, the bank would then gain a deeper understanding of its business process and trading mode, such as major transaction currencies, so that a custom-made financial solution can be designed to help the client meet financing and financial needs."
To illustrate this, Ip cited an example, saying: "Last year during the Covid-19 outbreak, a mainland client wanted to start business in Malaysia. However, due to border control measures, the client could not go to Malaysia in person to apply for business licences.
"UOB's FDI advisory team contacted the Malaysian Investment Development Authority on behalf of the client and helped handle all processes necessary for starting business. Subsequently, the client managed to successfully start trading according to schedule and the development plan was not delayed by the pandemic."
Also, in recent years, in the face of geopolitical challenges, Ip has come across many GBA corporate clients who wished to set up a second regional centre outside China. UOB helps these clients streamline the necessary processes and ensures that they meet local requirements.
Flexible Cross-border Solutions
As cross-border business between mainland China and ASEAN continues to grow, the demand by businesses for all kinds of financial solutions, such as trade financing and crossborder payment, is strong. Ip gave an example, saying: "In view of the fact that remittance of renminbi in and out of the mainland is subject to restrictions by the relevant regulations, UOB provides global capital management for clients, which can help ensure effective capital circulation. To overcome exchange rate fluctuations in Southeast Asian currencies, the bank offers related structured products and capital arrangements to clients."
Ip sees Hong Kong and Singapore as vital to her company's business. She said: "Hong Kong and Singapore are two leading financial centres of Asia. The two cities complement each other. UOB's strengths lie in its Hong Kong, mainland and ASEAN teams, which work closely together and are well-versed in the market developments of the region. As such, we can provide clients with a comprehensive range of flexible financial services and products like swap loan solutions.
"Generally speaking, UOB would examine a client's long-term investment plan and assess its goodwill as well as the feasibility of its investment plan and its business prospects. The bank would then, according to the actual needs of the client, allocate a portion of the locally approved loan to support the client's investment plan in overseas markets. Moreover, UOB supports multiple currencies which can help clients lower foreign exchange risks."
In the face of today's rapidly changing environment, UOB encourages job rotation allowing its staff to work in different posts so as to keep abreast of market development trends. Ip said: "Whenever new regulations are introduced, the bank analyses their impact on its clients and organises talks to explain the latest developments to clients. In recent years, as there are calls around the world for reducing carbon emissions and promoting sustainable investment, UOB has set up a dedicated team responsible for monitoring these developments in order to ensure that its clients meet the new regulations imposed by the relevant regulatory bodies."
Win-win Situation
Ip remarked that the challenges faced by clients from mainland China developing the Southeast Asian market are differences in language, religion and lifestyle. In light of this, the support given by UOB to its clients is unlike its peers, who merely provide financial services and products. She said: "UOB aims to serve as the clients' 'local guide' during the whole process of cross-border business expansion and identify opportunities together. We offer complimentary advisory service to both mainland enterprises 'going out' and Southeast Asian enterprises entering the Chinese market.
"Of course, we hope these clients still choose our services afterwards, but compared to reaping immediate benefit, we are more eager to establish stable, long-term relationships with clients. As a matter of fact, in the course of helping our clients, we also find unique opportunities. For instance, once a client in Southeast Asia came across operational difficulties and wished to sell his business. We then helped by finding a GBA enterprise to acquire his business, which prevented his bank loan from turning into bad debt. This finally resulted in a win-win situation."
Ip follows GBA development closely, watching out for business opportunities generated by the synergies between the various GBA cities. She is also positive that a number of new policies, such as the Wealth Management Connect and the development of Qianhai, will create opportunities. She pointed out that UOB has already built a strong network in the GBA, relying on the outlets in Zhongshan, Shenzhen and Guangzhou to serve enterprises within the area. She said: "As the GBA moves up the value chain, businesses are eager to explore new markets. We are set to do our best to serve as the bridge between ASEAN and China, helping businesses seize opportunities arising therefrom."
---
The opinions and views expressed are those of the interviewees and do not necessarily reflect the views of UOB or HKTDC. UOB or HKTDC shall in no way be responsible for the accuracy, completeness or timeliness of the information provided by them, and for any loss associated with the use of such information. 
Note: This article forms part of a joint study conducted by HKTDC Research and UOB: "Trade and Investment Between GBA and ASEAN and the Roles of Hong Kong".
Please click here for the full report.
Hong Kong
Mainland China
ASEAN
Hong Kong