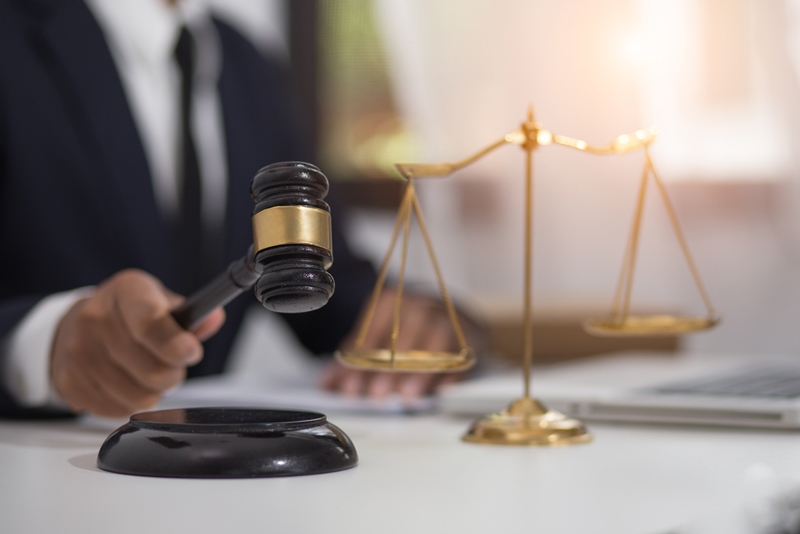 https://hkmb.hktdc.com/en/OTY3MTE3MDgx
International Perspective Bolsters Legal Hub Status
Interview with Janice Chew, Principal, JC Legal
Doris Fung
As cross-border business between mainland China and ASEAN grows, Janice Chew, principal of law firm JC Legal, has witnessed rising demand for legal services relating to cross-border business. Working as a practising lawyer in Malaysia and Hong Kong for years, Chew has actively tapped this niche market, helping Hong Kong, mainland and Malaysian companies, especially small and medium-sized businesses, develop overseas markets. She believes that, because Hong Kong's legal service providers have an international perspective and a rich experience in handling cross-border legal matters, they are in an advantageous position to act as a platform bridging mainland China and ASEAN.
Targeting ASEAN 
Chew has 14 years' experience of practicing law in Malaysia and Hong Kong. Noticing that cross-border business between the two places was on the rise, Chew set up JC Legal in Hong Kong in early 2018, to handle both contentious and non-contentious legal matters. Two years later, she set up JC Corporate in Malaysia. It specialises in cross-border commercial consultancy services, helping clients to establish companies in Malaysia, Hong Kong and other ASEAN countries, as well as offering services like business compliance, merger and acquisition (M&A), and trademark registration. Her clients come from various sectors, ranging from information technology, construction and fintech to food, logistics and e-commerce. Her companies offer an extensive range of cross-border legal services, including company secretarial services, work visas, licence applications, and listed company announcements. Adding that the services they provide cover even the more unusual circumstances, Chew recalled: "Once a client was involved in a cross-border payment fraud case. We helped the client report the case to the police and apply for court order to obtain the relevant information from the bank." 
Chew pointed out that in the last decade or so, many large Chinese state-owned enterprises have established footholds in Singapore, which serve as their headquarters in South-east Asia. However, there are not many successful cases of Malaysian companies establishing a presence in mainland China. Explaining why this is the case, Chew said: "Malaysian companies are greatly interested in the huge Chinese market, but many of their business attempts have failed due to a lack of market knowledge. While some of these companies subsequently set up operations in Hong Kong in order to gain a better understanding of the mainland market via Hong Kong, a greater number of them tend to seek growth in ASEAN countries such as Singapore, Indonesia, Vietnam and the Philippines, which are closer to them geographically and culturally." 
Currently, Chew's clients are mainly from the Guangdong-Hong Kong-Macao Greater Bay Area (GBA), many of them Hong Kong companies which want to enter the Malaysian market. The number of these clients surpasses the number of Malaysian companies coming to Hong Kong. Chew noted that in the past few years, she has often received enquiries from Hong Kong companies wanting to find out about the regulatory requirements for establishing factories, opening sales outlets and setting up joint ventures in Malaysia, saying: "Before the outbreak of Covid-19, many Hong Kong companies showed interest in setting up back-end office operations in Malaysia, including those in sectors such as information technology and accounting. During the pandemic, as e-commerce developed rapidly in Malaysia, some logistics companies also wanted to expand their business there." 
One of the reasons why Hong Kong companies have been looking towards Malaysia is that labour costs there are relatively low. Another factor is the BUD Fund (Dedicated Fund on Branding, Upgrading and Domestic Sales) set up by the Hong Kong government. This offers Hong Kong companies up to 50% of their total approved project cost when developing the ASEAN market. However, hit by the impact of Covid-19 and the border control measures taken by various countries, Hong Kong companies have put their plans on hold for the time being. 
Bridge with mainland 
Chew admits frankly that legal fees in Hong Kong are by no means low. One example of this is the cost of dispute resolution services. To file a lawsuit in Hong Kong, a client must instruct a solicitor and a barrister. Even though Malaysia, like Hong Kong, has modelled its legal system on that of the UK, there is no distinction there between a solicitor and barrister. This means that the legal fees for filing a lawsuit in Hong Kong could be double those in Malaysia. Chew pointed out that this is detrimental to attracting legal business to Hong Kong, saying: "Hardly any South-east Asian company would file a lawsuit in Hong Kong unless it is a large multinational or it is participating in the capacity of a defendant." 
When it comes to using arbitration services, the most common disputes in South-east Asia are those involving sub-contracts of construction projects. Chew explained that South-east Asian companies normally choose Singapore as the place of arbitration, saying: "Both Hong Kong and Singapore are leading arbitration centres in Asia. However, since Singapore is situated in the heart of South-east Asia, for South-east Asian companies it is culturally closer. Moreover, in recent years the Singapore government has been proactively developing and promoting its arbitration service as being fast and highly efficient, winning the favour of South-east Asian businesses." 
However, Chew believes that despite this, Hong Kong is in an advantageous position to act as the bridge between mainland China and ASEAN. Firstly, there are not many law firms in the mainland which can provide clients with information on ASEAN markets, particularly Thailand, Myanmar, Vietnam and Cambodia where the Chinese language is not commonly used. Secondly, the cultural gap between the mainland and ASEAN is quite big. Underlining the importance of this point, Chew said: "Both Hong Kong and Malaysia have adopted a judicial system modelled on the British and American legal systems. Hong Kong lawyers are well-versed in common law, as well as being familiar with the mainland market." 
In comparing the legal services in Hong Kong, the mainland and Malaysia, Chew remarked that Hong Kong lawyers are more prudent. They provide conservative legal advice, use precedent cases for reference, and analyse risks carefully for clients so as to prevent them from suffering losses. Chew suggested that Hong Kong lawyers should co-operate more with their counterparts in the mainland and Malaysia as this can ensure that their clients are provided with sounder legal advice. 
However, the main advantage that Hong Kong's legal service providers have over their counterparts is, in Chew's opinion, their international perspective. Hong Kong has attracted a large pool of talent from all over the world and local lawyers can get in touch with clients from various countries. In providing clients with legal services locally, Hong Kong lawyers also have the opportunity of gaining experience in handling cross-border legal matters. Chew added that because of the trend towards globalisation, professional service providers must establish close ties with business partners in different countries in order to provide global one-stop legal services to businesses wishing to expand overseas. Chew believes that in the coming two to three years, as the pandemic eases off, cross-border trade is bound to revive, creating great opportunities for the Hong Kong professional service sector.
The opinions and views expressed are those of the interviewees and do not necessarily reflect the views of UOB or HKTDC. UOB or HKTDC shall in no way be responsible for the accuracy, completeness or timeliness of the information provided by them, and for any loss associated with the use of such information.
Note: This article forms part of a joint study conducted by HKTDC Research and UOB: "Trade and Investment Between GBA and ASEAN and the Roles of Hong Kong".
Please click here for the full report.
Hong Kong
Mainland China
ASEAN
Southeast Asia
Hong Kong
Malaysia